Mirboo North Art Show and Arty Gras 2017
12th, 13th and 14th May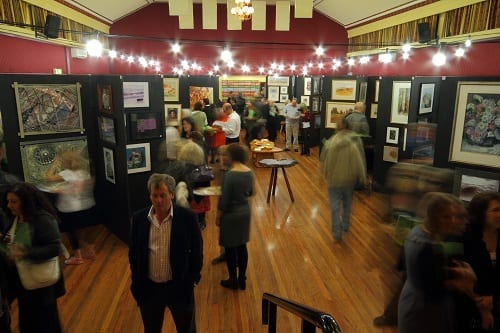 May is the month in which the Arts are celebrated right across Gippsland (as the 'Creative Gippsland Festival'), and it is no surprise that Mirboo North's Art Show and Arty Gras is one of the oldest and best known events on that calendar. It is Mirboo North Art Show's 36th year, having commenced back in 1981 as the primary fundraiser for the Mirboo North Primary School. This year also marks Arty Gras' 10th Anniversary – how time has flown by!
Taking place on Mother's Day weekend, 12th – 14th May 2017 at the Shire Hall, the Art Show has the reputation of being one of the region's most highly respected art shows and it will bring together hundreds of diverse and high quality art works (including painting, drawing, printmaking, photography, fibre art and sculpture and jewellery). The prize money is almost $5,000 across the seven categories, with Best Exhibit receiving an award of $1,500 sponsored by the Mirboo North & District Community Foundation. We are now calling for artists from Gippsland and beyond to fill out an entry form (available on our website at www.mirboonorthartshow.com.au).
We are very pleased that the Mirboo North Art Show's major sponsor in 2016 will again be the Mirboo North & District Community Foundation. This important sponsorship, together with generous support from local and regional businesses, enables the Mirboo North Art Show 2016 to host the three day event in style. Our Friday night Gala Opening with canapés, wine and live music is an entertaining evening which is regularly booked out. On Saturday there is entertainment for the kids, while you listen to live music and absorb yourself in the diverse art work. On Mother's Day, you can enjoy a sumptuous morning or afternoon tea, accompanied by live music. And of course, there is the auction of the Kids' Art Works, 13 remarkable pieces created by each class of the Mirboo North Primary School with the help of their wonderful teachers and parents.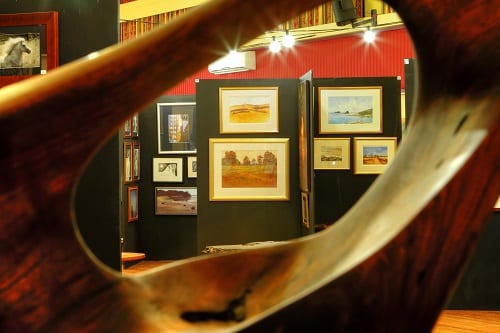 The organisation of the ever popular and family focused Arty Gras is also well underway. In 2017 Arty Gras will encompass a vibrant market, music and family friendly activities in Baromi Park, Gippsland's only Arts Parade on Ridgway, and a range of community group events around the town (including an exhibition of Arty Aprons at the Artspace, and competitions by the CWA and the Primary School).
We are already looking forward to another fun filled weekend celebrating the diversity and strength of Gippsland's (and Mirboo North's) artistic tradition.