The Community Foundation hosted its annual Educational Support Fund (ESF) Awards night at Walter Tuck Reserve on Friday the 19th of February. The Community Foundation was delighted to help celebrate the transition of this lively group of young people and mature aged students to tertiary education in their first community event since February 2020.  It was 'covid normal' with registrations, mask wearing and arranged seating.
"It was a pleasure to award more than $22,000 to 12 recipients from the district, who are excited to begin the next stage of their education," said Diana Mueller, Chair of the Community Engagement and Grants committee.
"Families and students can spend more than $5,000 on books, stationary, technology and accommodation bonds, all before they even get through the front door of their Uni or TAFE."
"The awards tonight don't represent just financial support, though that is clearly important," added
Ruth Rogan, Executive Officer for the Community Foundation, "they also reflect the support of the community in your education.  We are proud of you."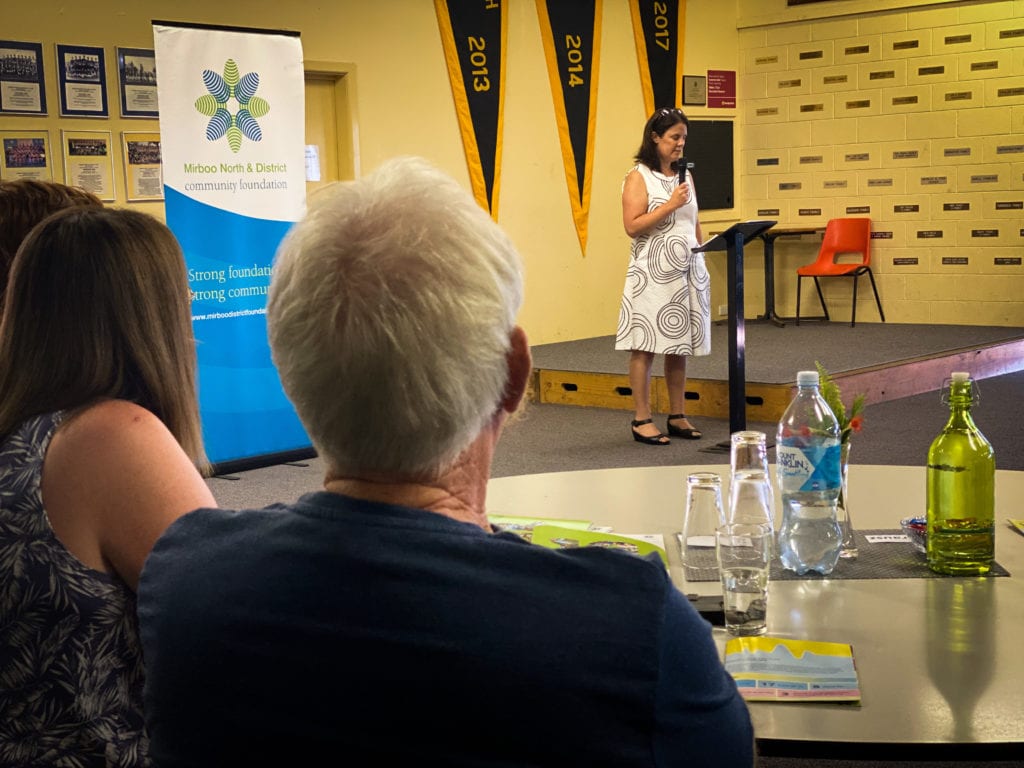 The ESF was launched in 2013 to grant financial support to young and mature aged students who are transitioning into third level education. Since its inception, more than 80 students have received grants of over $150,000.
 "This is a fantastic example of the resilience of this town and its community, and demonstrates that when we work together, we thrive together", concluded Ruth.
In addition to announcing the award winners, there were two speakers on the night: Careers and VET Coordinator from Mirboo North Secondary College, Leah Underwood and Chloe Palmer, who finished Year 12 at MN Secondary College last year.
Leah spoke entertainingly about the transition to University, what our local students may experience and the unexpected twists and turns that life can take during this time.
The second speaker was Chloe Palmer, also one of the ESF recipients, who had recently attended the Rural Youth Leadership Program with YouThrive Victoria. So far, the Community Foundation has supported four students to take part in this program and the feedback has been consistently excellent.
"It was not what I expected," explained Chloe, "but I learned a lot about myself and how young people can support and develop rural communities."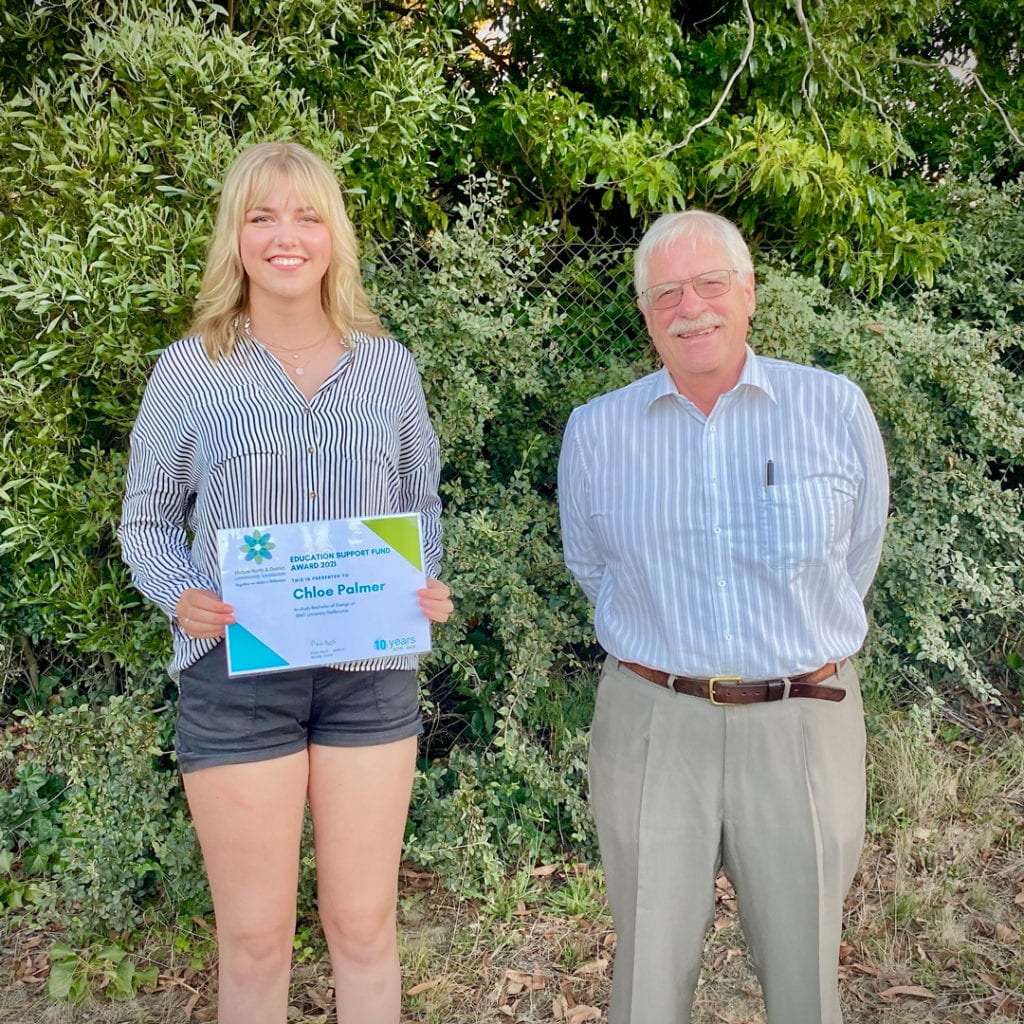 This year the Community Foundation is again collaborating with YouThrive in their Mentoring Program, with each ESF recipient able to access a 'peer' mentor, who is a year or two ahead of them in their chosen field at their educational institution.  This program aims to support students who find the transition into tertiary education so challenging that they drop out.  It is and informal program and guided by the needs of the student, has had a lot of take up over the last few years.