Mirboo North & District's Community Bus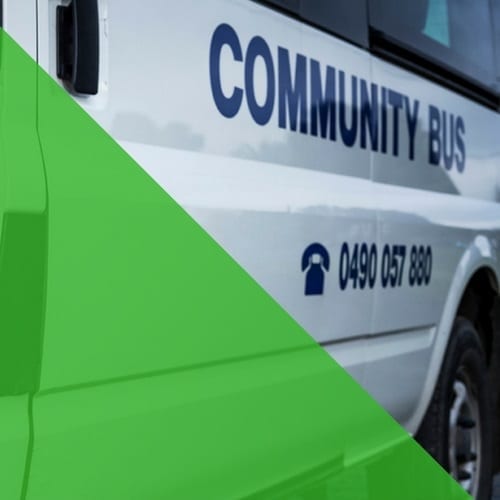 Were you aware that Mirboo North has a Community Bus which is available for hire by all community groups or private individuals in our district? This 12 seater bus, housed at the Community Shed, is a fantastic resource which simply requires a driver who has had an Australian driving licence for at least two years and is over 25 years of age (an insurance requirement).
The price of hire is also very reasonable at $0.85 cents per kilometre, and includes a tank of fuel. This does include a price rise which is being applied from the 1st of July 2017, to ensure the costs of operating the Bus are met, the previous price being $0.75 cents per kilometre. It is still, however, significantly less than that charged for the hire of other local community buses.
The Community Bus is jointly owned and operated by the Community Foundation and the Mirboo North Community Shed, who took it over from the RSL two years ago. The RSL had operated this service with two buses for a good number of years, but the decreasing usage was making it less viable. It was agreed that if the Community Foundation would take ownership of the Community Bus, and manage the financial and insurance side, the Community Shed would house the bus, manage its maintenance and of course be the point of contact for all community use. South Gippsland Shire have also been generous in the donation of a fuel card to the Community Bus which covers the tank of fuel for each user.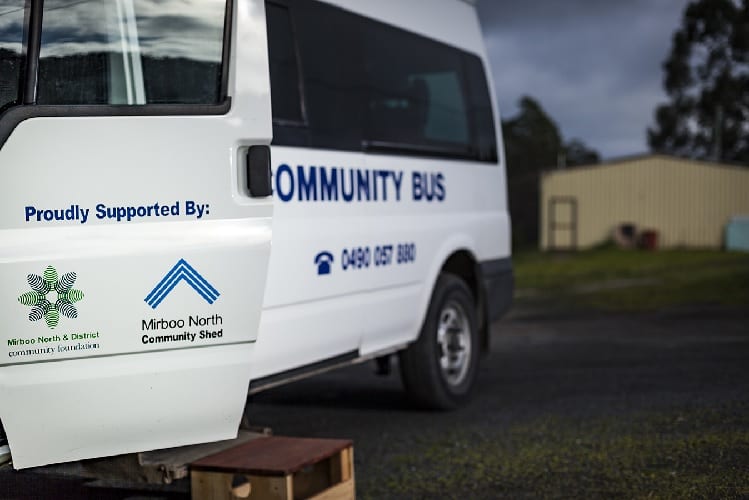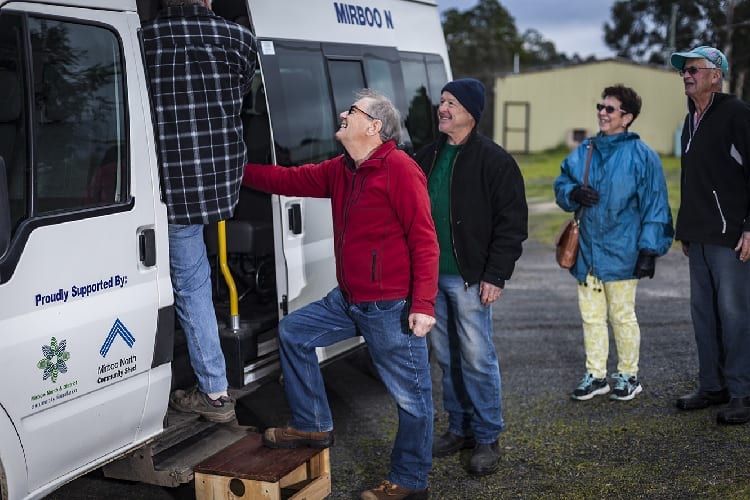 In practice, Di Kiddell is the dedicated volunteer who makes it all happen on the operational side on behalf of the Community Shed, although Warwick Yarnton also shares the reins on occasion. They ensure that the bus is properly maintained, take all bookings on the Community Bus phone, arrange pick up and drop off of keys and paperwork, and lodge payments etc. This takes up a significant amount of time as there are both regular weekly and monthly users like the Senior Citizens, the Boolarra Gardening Club, Probus and the Schools, as well as one-off private hires for events, weddings, walking groups, nights out etc.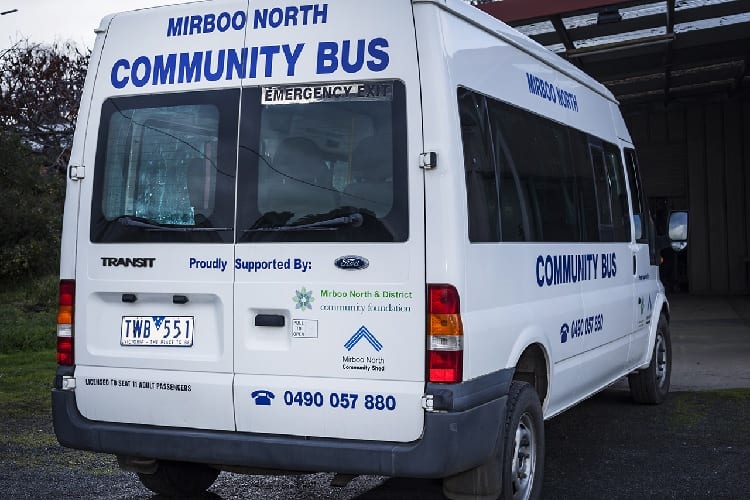 If you haven't used the Community Bus before, don't be daunted. Give Di a call and she (or Warwick) will talk you through the process, including completing paperwork, picking up keys, how to use the bus, and how to make payment. It is a well maintained bus, thoroughly insured and with RACV Roadside Assist. The Community Bus' dedicated phone number is 0490 057 880.