Proposed Boolarra BMX Track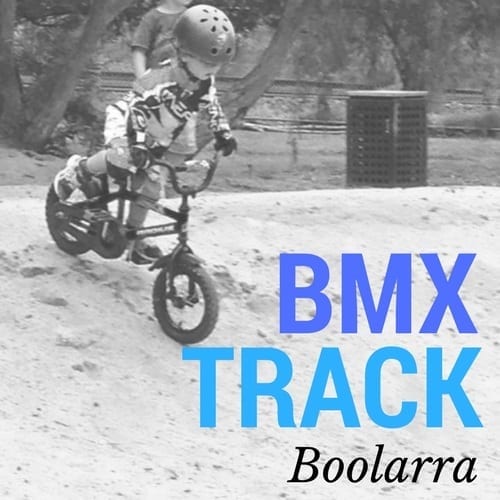 Rainer O'Brien researching track design.
Boolarra has long been associated with first rate recreational opportunities for families and young people, including the structured activities of football, netball and horse-riding, but also with unstructured dynamic sports like skating and bike riding (sitting as it does at one end of a beautiful rail trail). As a vibrant and active community, it is also well used to putting ideas into action, and this article is about a group of young people who are doing just that with the help of their community. Eloise Porter brings us this report.
Quinn O'Kane and his mates had an idea two years ago; it was their dream to have a BMX track in the town they are growing up in, in Boolarra. Quinn got onto the local bloke with a digger, Brent O'Brien. Together with the local constable, Matt Ryan, and with the endorsement of the Boolarra Community Development Group, they have worked through designs, site options, track specifications and community consultations to put together an application to Latrobe City Council to build a BMX track in Centenary Park, Boolarra.
The track has been designed by local young people with professional input from experienced BMX riders, track builders and landscapers, exclusively for the Centenary Park site in Boolarra. This site offers use of the existing landforms to minimise the environmental and aesthetic impact and is a safe central location with high visibility and accessibility.
From afar, the BMX track will be green rolling hillocks not more than 1.5 metres high at the end of a majestic eucalypt avenue; it will encourage people to venture further along the stretch of rail trail into the full length of the park's dynamic space.
The track itself will be a 4 metre wide, groomed circuit featuring various jumps, tabletops, rollers and berms. Some of the jumps will feature a split-level track to accommodate for varied skill levels. All batters will be resewn with grass and safe for mowing.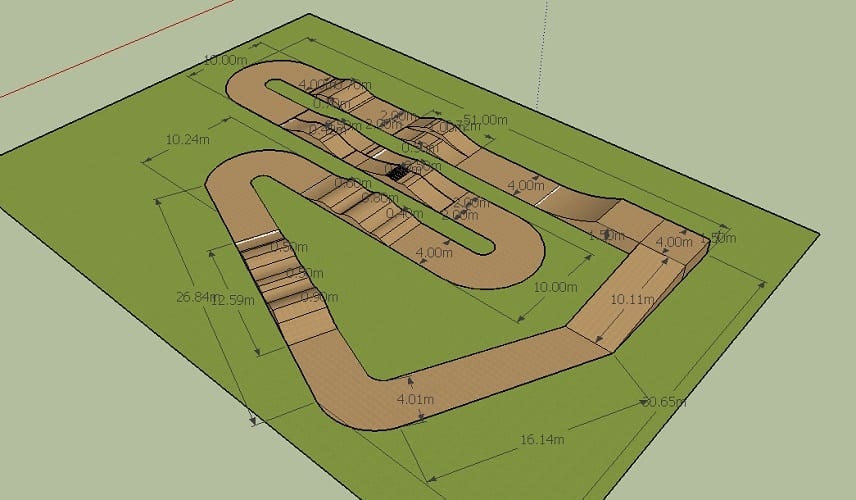 Ultimately the Boolarra BMX track, will be a perfect complement to the nearby Skate Park, and will entertain hundreds of local kids in the years to come, as well as kids from surrounding areas. The track will provide a safe place for young kids to learn bike safety, whilst being a gathering place for kids and families, building on the sense of community.
We also expect that the BMX track will draw visitors, add tourism and benefit our local economy as families spend the day to explore what Boolarra offers from the Rail Trail, the Community Pub to the Top Shop and the Emporium.
The most recent step in the process has been the community consultation: there was a public meeting with approximately 100 community members, and also 200 written survey responses were received. For the most part there has been enthusiastic support, with only 15 individuals citing concerns regarding the affect the BMX track will have on the overall park ambience.
This motivated community is now hoping for a green light from Latrobe City Council, at which point this dream should finally become a reality.
If you want to get in touch with this group, please send an email to bmxboolarra@gmail.com.