The Vital Signs Report framework is about engaging locals in developing a snapshot of how a community is faring in key quality of life areas – Health and Wellbeing, Education and Learning, Economy, Environment and Belonging. The first Mirboo North & District's Vital Signs Report was published three years ago and it is now time to take the pulse of the communities in our district once again.
It has been a challenging three years since the Mirboo North & District Community Foundation and the Community Bank, Mirboo North & District collaborated in bringing together the lived experiences from our district with credible data relating to how we are doing in key quality of life domains. The 2020 Report was published as we were experiencing the first lockdown of the pandemic which led us to circulate online and by sending a printed copy to the almost 8,500 homes in our district.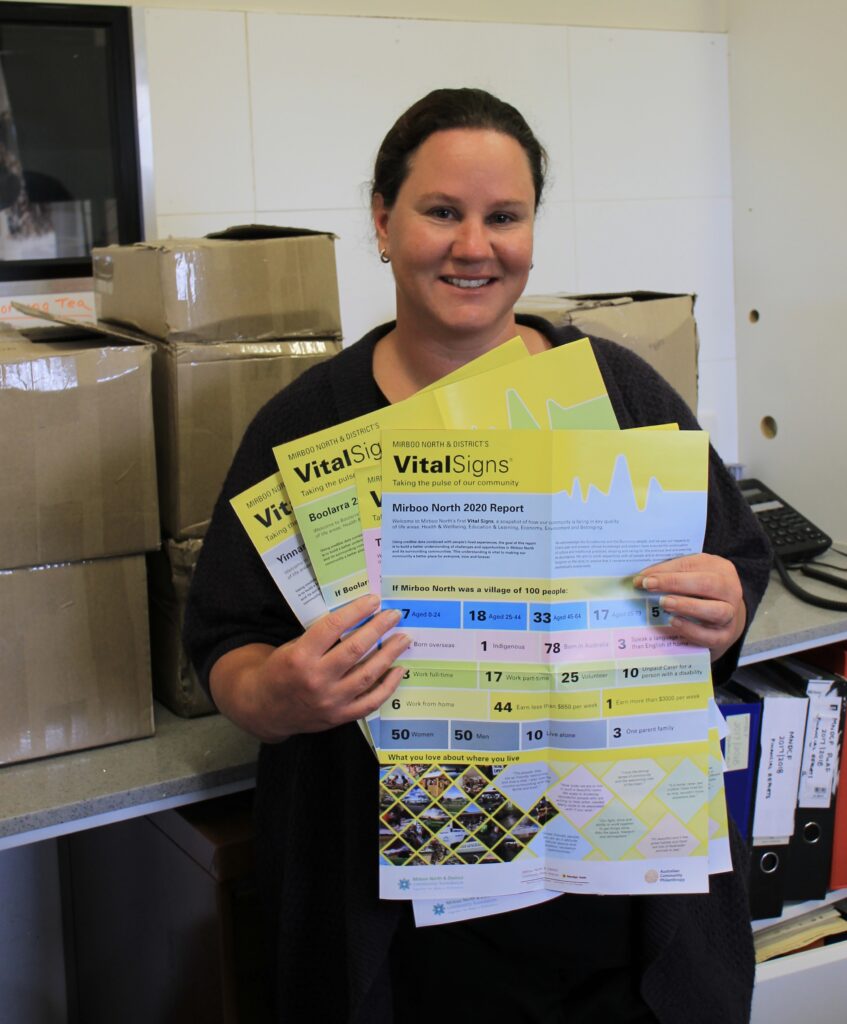 The 2020 MN&D Vital Signs Report fostered a shared understanding of the challenges and opportunities before our community, it enabled discussions – initially online – about funding projects to address these. It provided important evidence in the development of project planning, including securing support from local government and grant makers.
The two organisations are very pleased to continue their collaboration in developing an updated Mirboo North & District's Vital Signs Report for 2023.
"The Vital Signs framework emphasises on-going reporting to make sure we are up to date on how we are going as a community. We were particularly keen to update the report at this time, to reflect the changes wrought by Covid-19 pandemic," explained Anne Marie Dieperink, Executive Officer, Community Bank, Mirboo North & District.
The preparation work for Mirboo North &District's Vital Signs Report 2023 is well underway with the credible data having been gathered and reviewed.
"We anticipate that the 2023 Report will be published over winter and that come spring we will hold a Vital Conversation community event to discuss some of the key points that emerge," added Ruth Rogan, Executive Officer, Mirboo North & District Community Foundation. "In the meantime, we will again be seeking input from the community on why they love where they live."
To view the original Mirboo North & District Vital Signs Report (which was produced in four versions for Boolarra, Yinnar, Thorpdale and Mirboo North) click here.