A Fantastic Fort for All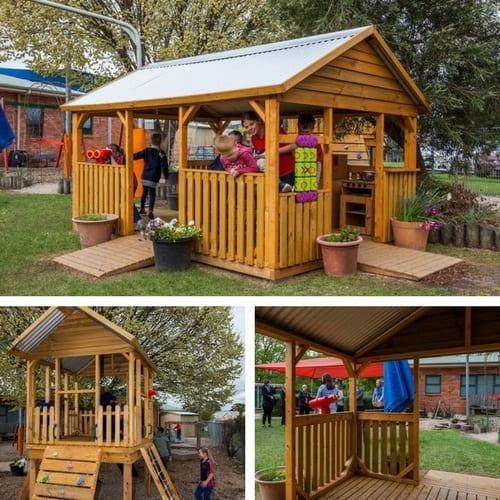 The official opening of the Boolarra Preschool's Fantastic Fort for All was held on the 12th October and Darryl White, Latrobe City Councillor and Ruth Rogan, Executive Officer of the Mirboo North & District Community Foundation did the honours. Ruth thanked the Boolarra Preschool and its parent committee for their fantastic work. 'At the end of the day' she noted, 'it was all of your efforts which brought this project together, for the enjoyment of the community's children and the strengthening of the community as a whole. The Mirboo North & District Community Foundation was delighted to be able to support it.'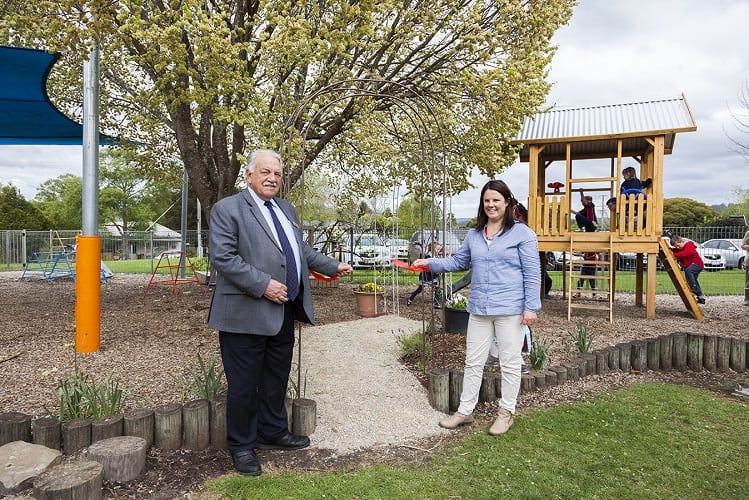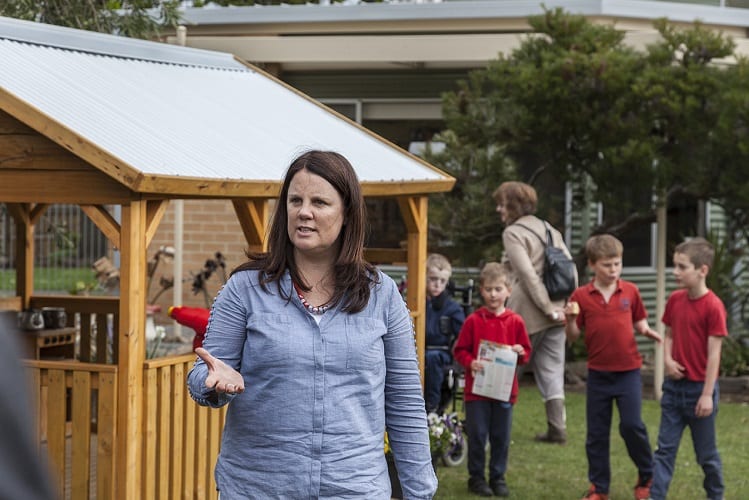 But to step back: the Boolarra Preschool Committee and community had a vision for creating a vibrant and all inclusive play area for their pre-school and kinder children, both in the immediate future and for years to come.
They needed to replace their old fort structure, which was estimated to be 30 years old and didn't provide any weather or sun shelter, was not wheel chair accessible and needed annual repair.
Their vision was to replace this fort with an aesthetically pleasing play area which provided all children access to a stimulating and vibrant play zone, with wider entry areas incorporated into the design and ramps to allow wheel chair access to most areas of the play zone and roofing to provide sun protection and an all-weather play area.
So when the Boolarra Preschool was a recipient of a Community Foundation Community Grant in 2016 the community started to put their plan into action. The site for the fort was carefully selected and the providers contracted to install it. The Boolarra Community Development group assisted with raising additional funds needed to complete the project, and the Mirboo North & District Community Bank came on board.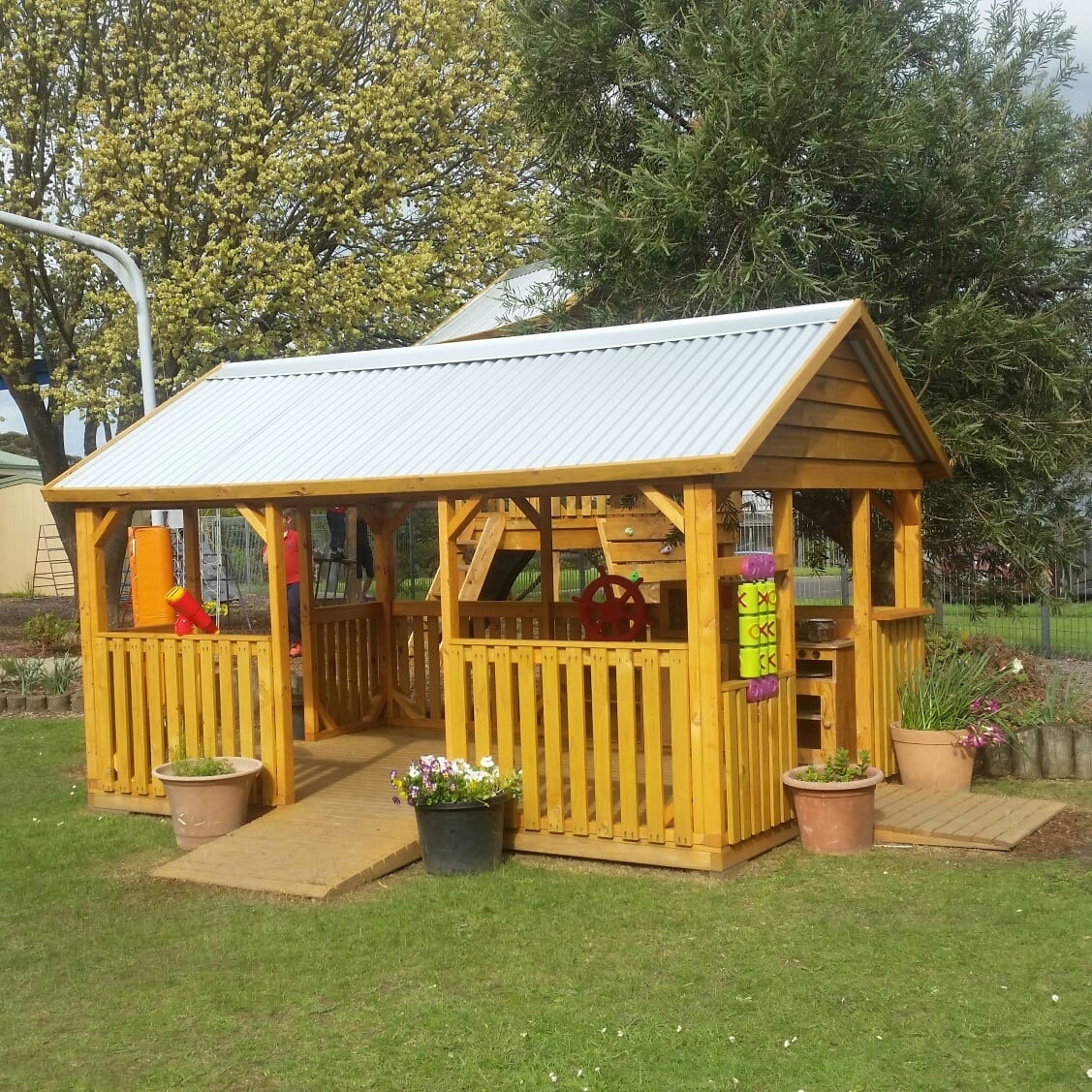 Once the two parts of the Fort were installed (one at ground level, one at tree level) volunteers from the Boolarra Preschool Community worked together to landscape the area around the new play area and create a wheel chair accessible pathway to the structure. Latrobe City Council assisted in providing materials for the landscaping phase, and members of the community, including a horticulturalist, provided landscaping advice
As well as providing a safe, shaded, stimulating and educational environment for our community's children, the Boolarra Preschool community have improved the sustainability of the Boolarra Preschool through reinvigorating and upgrading the existing grounds, ensuring ongoing enrolments for this vital facility into the future. It will be enjoyed by preschool children for many years to come.