Board Director – Kate Reiske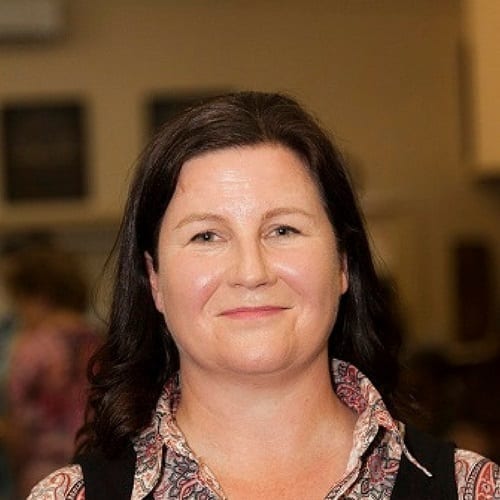 Kate Reiske, the newest member of the Board of the Community Foundation, is a long-time resident of Boolarra, currently employed by Latrobe City Council as Team Leader in Asset Strategy. Kate has a degree in Politics and over 18 years' experience in project and asset management, policy development and grant making, in both the local government and private sectors.
Kate has also been involved for many years as a volunteer in her community. She has been a voluntary member of a number of community boards and has actively contributed to the growth of the Boolarra Folk Festival, the Boolarra Link, sporting clubs and early learning centers in the district. Kate is currently convenor of the Gippsland Regional Asset Management Committee and the Gippsland Regional Roads Working Group.
We are very pleased that Kate will bring her broad range of skills and experience to the Board and have no doubt that these will be very beneficial to the Community Foundation.
In order to get to know Kate a little better, we asked her some questions:
Where did you grow up and what brought you to Boolarra?
I'm pretty much a lifelong resident of Boolarra. I went away to work and study in Melbourne but regional life suited me better.
What was the first community organisation you got involved in and what motivated you to join?
It was for netball at a very young age at Mirboo and later at Boolarra. My son and daughters continue to play for Boolarra and it's a very friendly club. I would have loved to play footy too and am glad that rules have changed to allow girls to participate.
Why did you join the Mirboo North & District Community Foundation Board?
My family and I have been the subject of much generosity and care within the district; this is what I'd like to continue to support. Now that my children are more independent, I have more time to share my skills and contribute to the valuable work of the Community Foundation.
How did you first get involved in philanthropy and what does it mean to you?
In 1995, my parents, Patrick and Ann Morgan, helped establish a foundation at the Monash University Gippsland campus after the sudden death of a former student who had left Gippsland to have a successful business and political career. I saw all the behind-the-scenes work to gather money from colleagues, business connections, family and friends, then invest it well. Each year at the annual scholarship ceremony, the look on the student's face said it all.
You are involved in the Boolarra Folk Festival and previously the Boolarra Link. What motivated you to volunteer in these great community projects?
I went along to the local newspaper AGM with the intention of writing a few articles and I came away from the meeting the editor for nine years.
Ray Stewart, who was instrumental in the commencement and success of the Folk Festival asked me to help with festival media and The Link has gone on to thrive under the current committee. I love being Publicity Co-ordinator for the festival which is in its 16th year. It is a sparkling advertisement for the impact of small seed funding, which has created a significant annual event that remains free. It guarantees a fundraising opportunity for local groups/clubs, makes a significant economic contribution to the district and acts as a kind of 'family reunion' day.
We live in a beautiful part of Gippsland, if you had to take a visitor on a day trip where would you go and why?
The views from Mount Fatigue and Mount Best near Foster are beautiful. The patchwork effect of the farms of South Gippsland and the vistas of the Prom' and Corner Inlet never fail to stun me.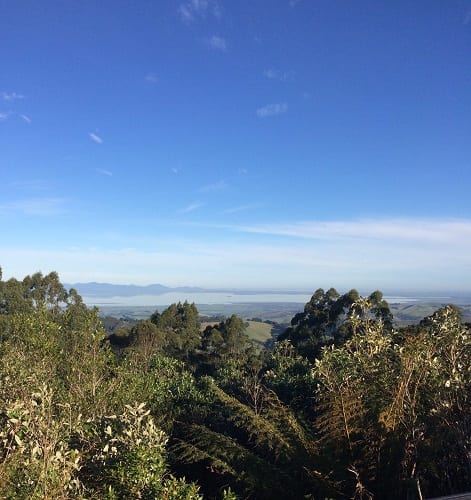 Mt Fatigue
If you had to work on only one project for the next year, what would it be?
I'd like to understand how career planning options work for senior school students. I've been impressed by some techniques that involve detailed questionnaires and interviews to produce a tailored report on a student's natural talents and aptitudes. I've seen this approach guide good subject choices and recommend courses to reduce the 'stab in the dark' approach when students may not know what they would like to do.
What is a new skill you'd like to learn and why?
Rally driving – I've always wanted to do some wild motoring on bush tracks or in a fundraiser such as the Variety Club Bash.
Can you tell us how your band "The Nigellas" formed, and where do you like playing?
There's the most wonderful annual musicians party close to my home. A few of the band members met up and played there together, seven years ago, and we just kept on playing. We've had a few changes of line-up along the way but the commitment to folk, celtic and contemporary music remains. My favourite gigs are the weddings we play at and when we join 'en masse' with our friends 'The Strzelecki Stringbusters' and 'Mollimor'. The combined sound is amazing.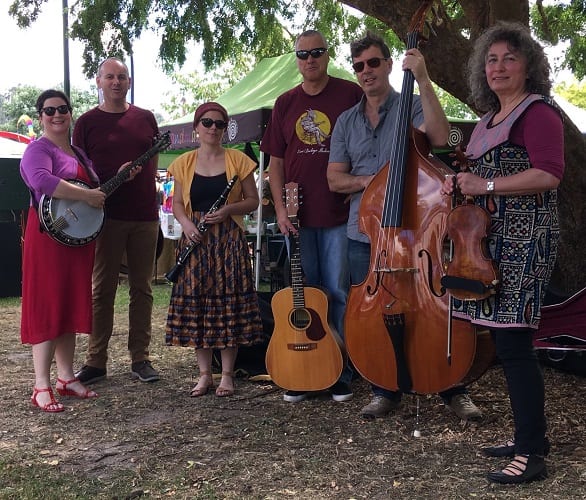 The Nigellas (L-R. Kate Reiske, Fergal Allen, Elspeth Kiddell, Wes Palmer, Paul Clark and Elke Frank)
Is there a documentary or book that really changed the way you thought about something?
The Prince by Niccolo Machiavelli. This book opened my eyes at a young age to the 'art' of politics and it has intrigued me ever since.