When Stacey Harriage began planning to enhance the Boo FIIT community fitness timetable for 2020, we doubt she anticipated all the hurdles that the year would throw at her and her fitness members. Despite this, Boo FIIT's membership has increased steadily, with instructors adapting to change by using technology. Thankfully, they will be offering virtual classes to our community for as long as it's needed.
Boo FIIT is a fitness timetable providing affordable access to fitness and wellbeing classes within the community, it was originally set up in 2019 and has grown to include many different classes. There are varying fitness levels and sessions were tailored to suit the participant's abilities.
"Despite the disruptions, it's pleasing to see that we currently have 67 financial members of a wide range of ages that continue to use Boo FIIT. It's great to see that many older people in the community have been able to get online and take the virtual classes," said Stacey, who is the Volunteer Coordinator of Boo FIIT.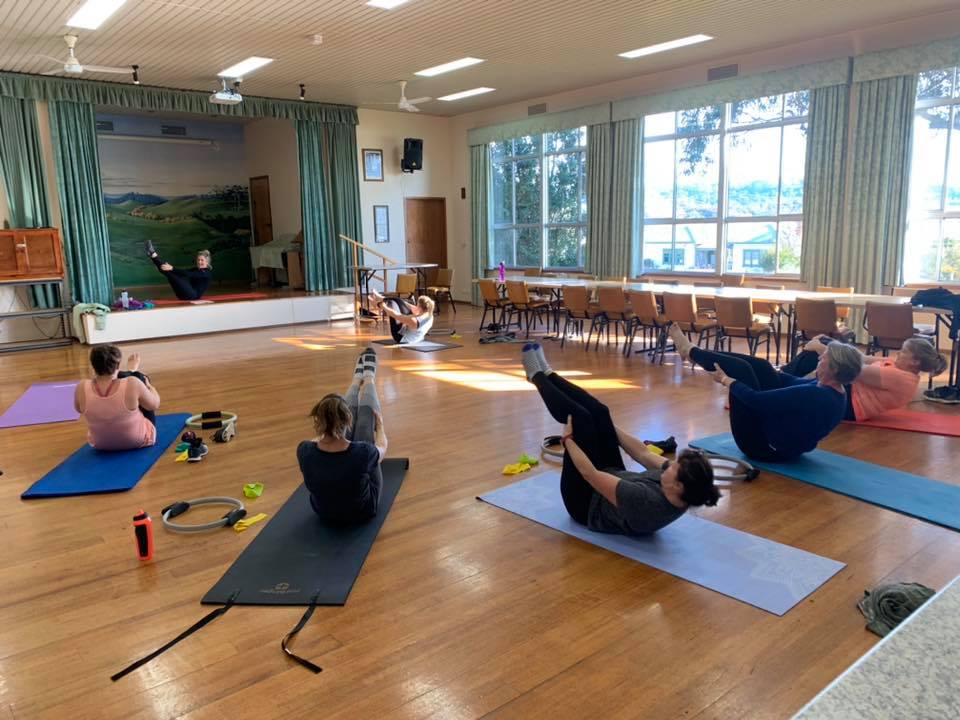 "With changes to restrictions, we have been able to offer both face-to face and virtual classes throughout the year. Term 1 ran as expected. Restrictions in Term 2 meant that we set up all our instructors online and then in Term 3 we were able to offer classes for 10 people in the Baromi Centre and bigger classes outdoors. But then ultimately into Term 3, we had to go back to virtual classes again for these current restrictions."
Stacey says that one of the most unique aspects of Boo FIIT is that it caters to a wide age group (17-72 years), and all fitness levels.
"We have everything from high intensity fitness, to pilates and yoga. We will also be offering dance classes to our local kids when restrictions are lifted and we are always open to incorporating new activities to add to the mix. For instance we have just been able to engage a bar instructor."
Boo FIIT applied to the Mirboo North and District Community Foundation for a Community Grant in 2019, auspiced by Mirboo Country Development Inc. (MCDI). Stacey said that being awarded these funds have been instrumental in helping with setting up instructors to be able to work together and engage the community in a virtual setting.
"Last year's grant has ensured that we could adapt to technology, and continue to offer fitness to the community during COVID-19 restrictions. The instructors come for various places in South Gippsland and the Latrobe Valley, it's a bit like managing a team of employees, and we have had to make sure they are set up appropriately. It's wonderful that they have become a team that works together for us to make sure we are keeping up our fitness."
Stacey is also extremely thankful to the local sponsors, who are local small businesses, that have come onboard this year to help cover the costs associated with supporting the growing list of instructors.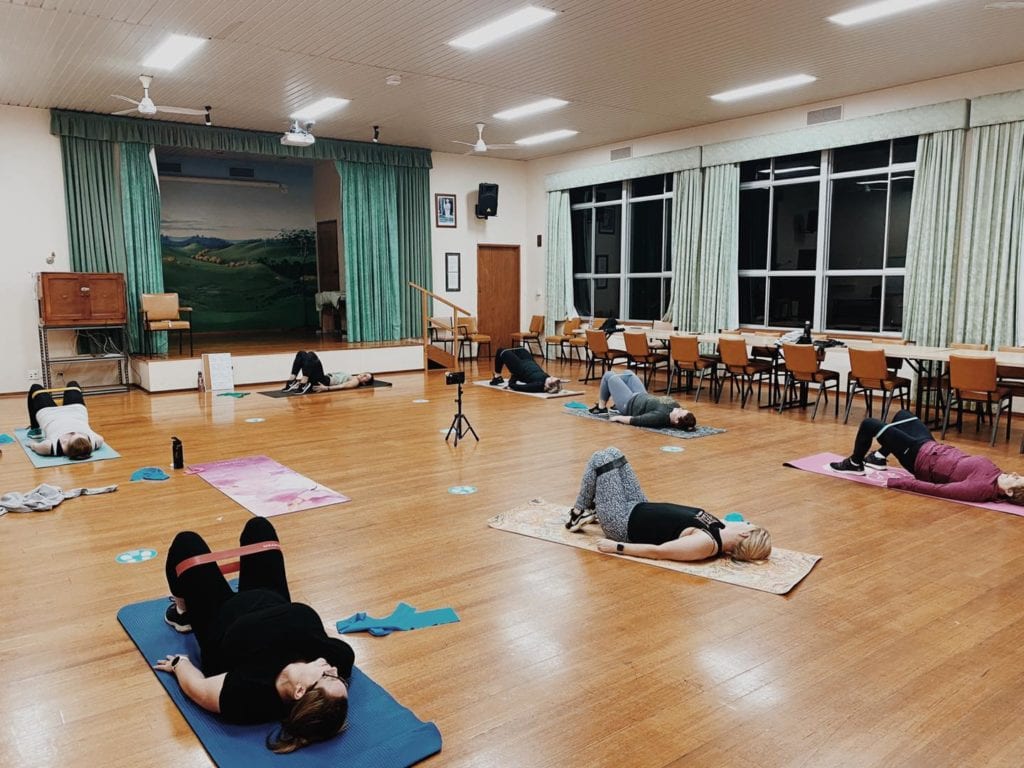 "We were very happy to support Stacey and MCDI with a community grant, so they could cover costs associated with keeping a wide and varied array of programs going throughout the whole year. It's clear that Boo FIIT brings people in our community together, while also improving health, well being and mental health," said Ruth Rogan, Executive Officer at the Community Foundation.
"We'd like to congratulate Stacey and the instructors at Boo FIIT for the way they have continued to offer the programs through all these restrictions and how marvelously well they have adapted to the changes that have had to be made during 2020."
It is clear from the feedback from many participants that the benefits of the program are sought after and appreciated within the community. It has helped to get local people moving, which of course helps to manage issues caused to health by inactivity and improves wellbeing.
If you would like to join the fitness community in Mirboo North and District, please visit "Boo FIIT" on Facebook to find out more. New members can join at any time throughout the year.
Your community group or organisation can apply for the Community Foundation's Community Grants Program, which are open for the whole of September by downloading the application form.
All grant applications close on 30th September 2020.