Boolarra and District Art Show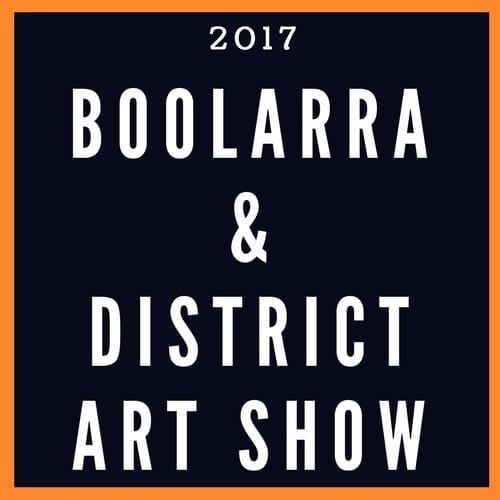 Last weekend Boolarra hosted the fourth Boolarra and District Art Show. This community event was an initiative of local artist Abbas Mehran, who wanted to make art achievable for everyone. He explained that it is not only artists who are creative. He invited anyone who had every drawn, painted, made an object, created or enhanced photo, woven a quilt or made clothing to show it, to break that taboo and share it with the community.
That was when the community came together and a committee of local volunteers was formed. The Boolarra Community Development Group then provided support by auspicing this group as part of their objective of promoting the social, economic and environmental development of Boolarra. Eight years later, as the show is biennial, and the fourth Boolarra and District Art Show had more than 100 exhibits including paintings, sculptures, photography, tapestry, quilting, weaving and fibre art. This year the Art Show was delighted to receive exhibits from both the Boolarra and Yinnar Primary Schools too.
The Opening Night for the Art Show was Friday last, 20th October, at which Darryl White, Local Councillor, said a few words and officially opened the Show. After that there was plenty to view while everyone enjoyed drinks and supper. As Marietta Herni said, 'it is a great time for community members to get together to celebrate and admire the talents and creativity that exists in our community.'
On the Saturday and Sunday the Exhibition were open to the community and there was an opportunity not only to browse but to vote for a favourite piece, in adult and children's section and prizes are awarded to the winning entries.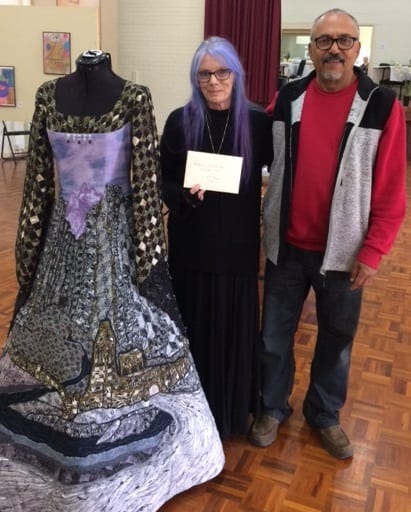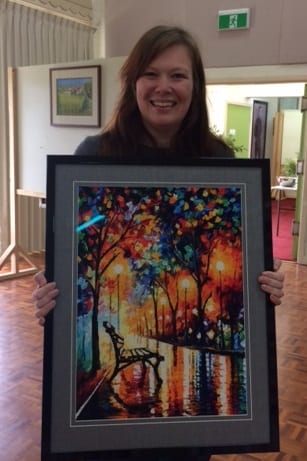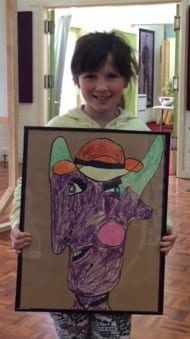 Sally Roberts with Abbas Mehran Nikki Davies Isabella Davies
This year our congratulations go to:
Adults section winners:
1st Prize $300.00 was Sally Roberts with a magnificent textile sculpture
2nd Prize $200.00was Marietta Herni with a Cream on Cream bed quilt
3rd Prize $100.00 was Nikki Davies with a beautiful framed tapestry
Children's section winners:
1st Prize was Elissa Walsh
2nd Prize was Isabella Davies
3rd Prize was shared between Meila Cupples and Katelyn Moore
They all received Art Supplies.
The Dave Carstairs Encouragement Award was awarded to David Allridge.This is a private initiative from Dave Carstairs' widow, $50.00 voucher and $50.00 art supplies.
The Community Foundation was delighted to be one of the sponsors (together with the Mirboo North & District Community Bank) who have assisted in enabling an event which celebrates creativity and community. We look forward to 2019!