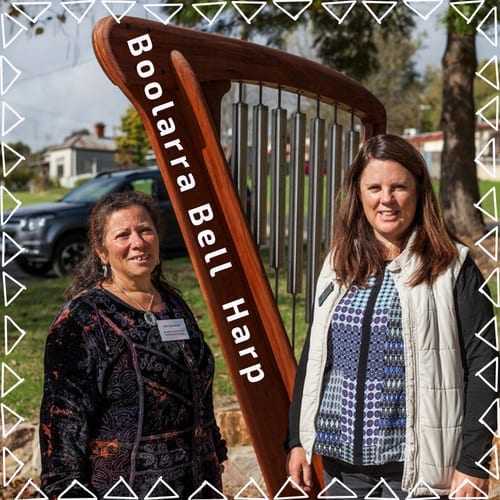 Boolarra Bell Harp
On a beautifully sunny morning towards the end of April, I was pleased to attend the opening of the Bell Harp Musical Sculpture in Boolarra. The Mirboo North & District Community Foundation collaborated with the Mirboo North & District Community Bank in funding this project, with both organisations awarding this initiative community grants in 2017.
The opening, which was hosted by the active Boolarra Community Development Group,took place in Railway Park and included children from the local Primary School dressed up as their favourite book character, as they were also launching a mobile library.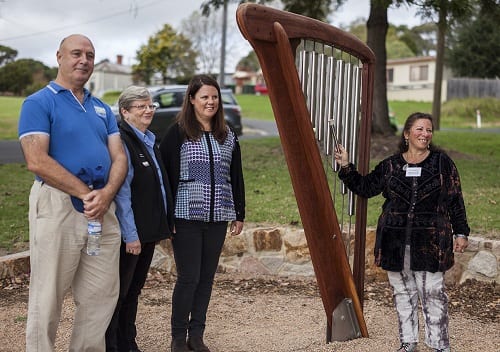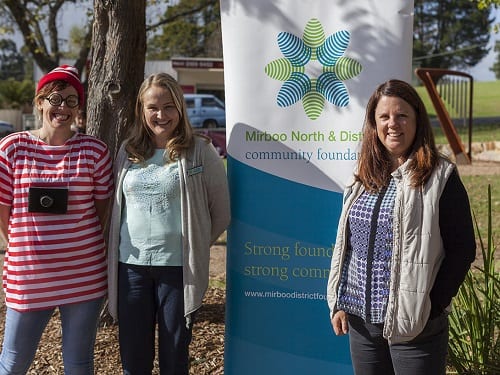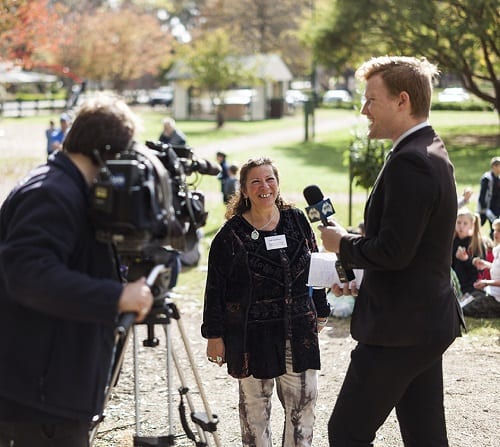 Railway Park is a little gem sitting right in the middle of Boolarra (and right at the entrance to the Grand Ridge Rail Trail). It has an interactive playground and a cubby house for children of all ages, a shelter with barbeque facilities and seating, toilet facilities and a water fountain, and a bicycle parking spot for the cyclists who have made it there under the own steam! It is regularly used not only by locals but also by residents of the neighbouring towns, who enjoy the family friendly space.
To this, the Boolarra Community Development Group have now added a Bell Harp Musical Sculpture and a pop-up library. As Deb Chanesman explained, 'Boolarra is very much a family town and after seeing how different generations of families had so much fun interacting with each other and the musical sculptures I have seen in other town's around Australia, I wanted to bring this to Boolarra."
The addition of the Bell Harp to Railway Park, in a space perfectly carved into the small hill and with a low stone wall on one side offering seating, offers another cultural and recreational activity to local residents and visitors alike. 'Music is well known to bring people together socially, and the harp will help build community relationships', said Deb Chanesman, Publicity Officer with the Boolarra Community Development Group.
Congratulations to all involved, it is your ideas, energy and committment that improves this community space for us all.