Community Foundation appoints Langden Construction to build modern medical and allied health facility in Mirboo North and district, opening in October 2021.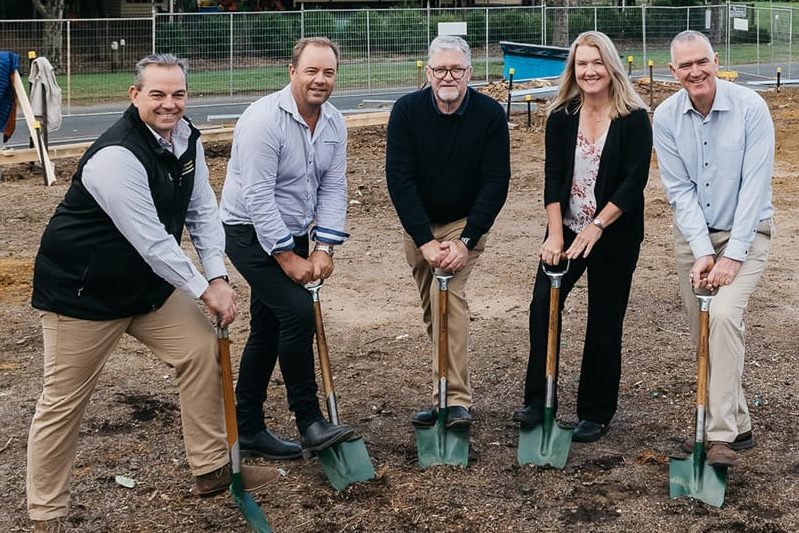 The Mirboo North & District Community Foundation is delighted to announce that it has contracted Langden Construction of Traralgon to build a modern and spacious medical clinic and allied health facility on the main street of Mirboo North.
As announced in August last year, the Mirboo North & District Community Foundation are building this facility to realise their joint vision with the Mirboo North Medical Centre: to improve healthcare in our district, by ensuring sustainable and expanded access to GP bulk billing and health services for future decades.
"We are tremendously excited to have reached this point after a very busy year for the volunteers on our Project Control Group," said Paul Pratt, Chairperson of the Community Foundation.  "Land on Ridgway was purchased, a state-of-the-art medical facility was designed, the planning permit was obtained and a tender process carried out.  The appointment of Langden Construction and the award of the planning permit, means that the activity will be much more visible to the community in the coming months, running up to our targeted completion date of 30th September 2021."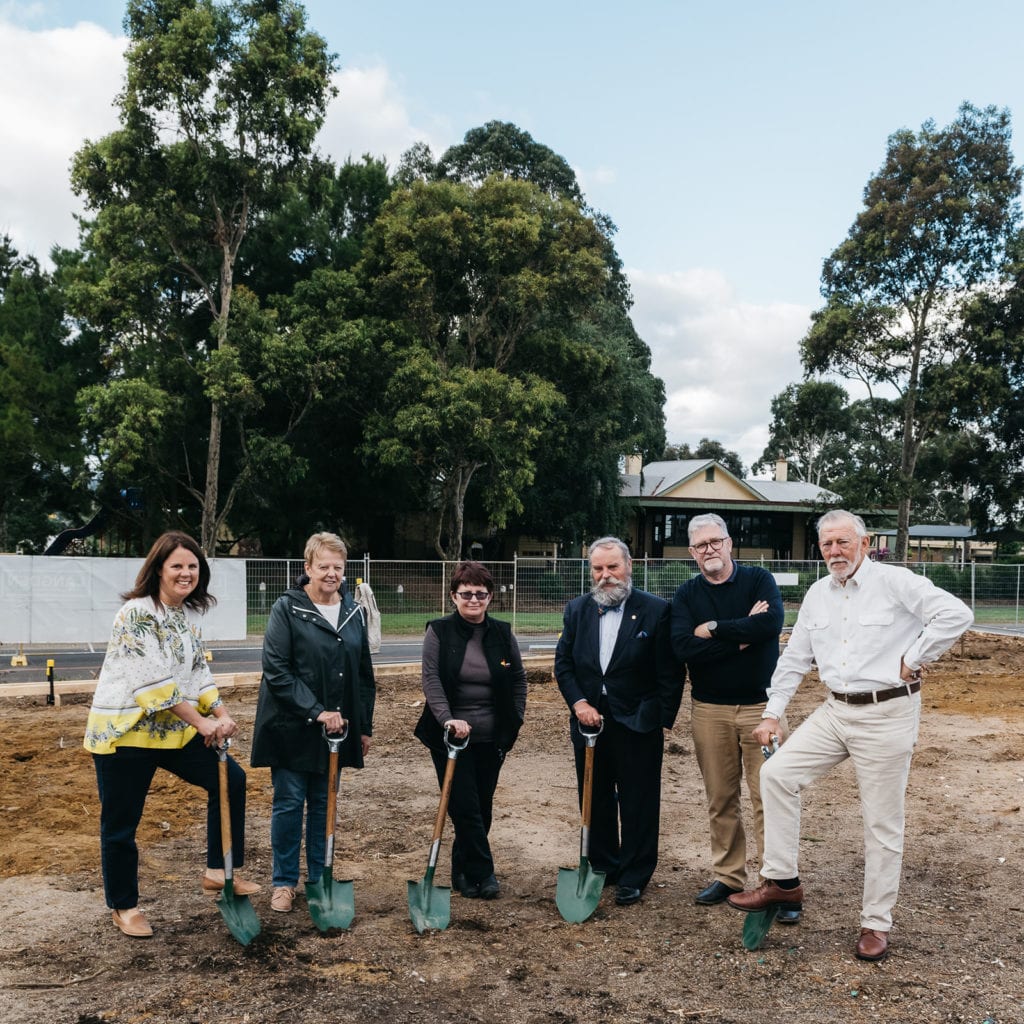 Once built, the spacious medical facility will be leased to Mirboo North Medical Centre, which will enable the Principle General Practitioner, Sonya Moncrieff, and her team to expand their services: there is room for 4 full-time GP's and access for various allied health professionals to rent rooms so that people from all age groups that reside in the community do not have to travel as far to receive expert healthcare.
"We are thrilled that the planning phase of this project has been completed so quickly and look forward to the building being completed with much anticipation," said Dr. Moncrieff.  "The current curtailed space means we have had to turn away extra doctors who want to work in the area in the past, as well as only offering a limited amount of allied health services.  Our move to this new facility in October 2021, will allow every person in the area to access a much more comprehensive health service."
The facility will provide the opportunity for medical service provision over the next 30 years or more and will provide a platform for the attraction of high-quality medical practitioners on an ongoing basis, making the service sustainable for the senior citizens who wish to continue to live independently in the rural area.
In addition to the expanded medical service offering, the Mirboo North & District Community Foundation and Mirboo North Medical Centre agreement secures a bulk billing medical service for the community.
"I am passionate about continuing to offer a bulk billing service," explained Sonya "which means that no one person in our care is financially discriminated against when it comes to accessing healthcare."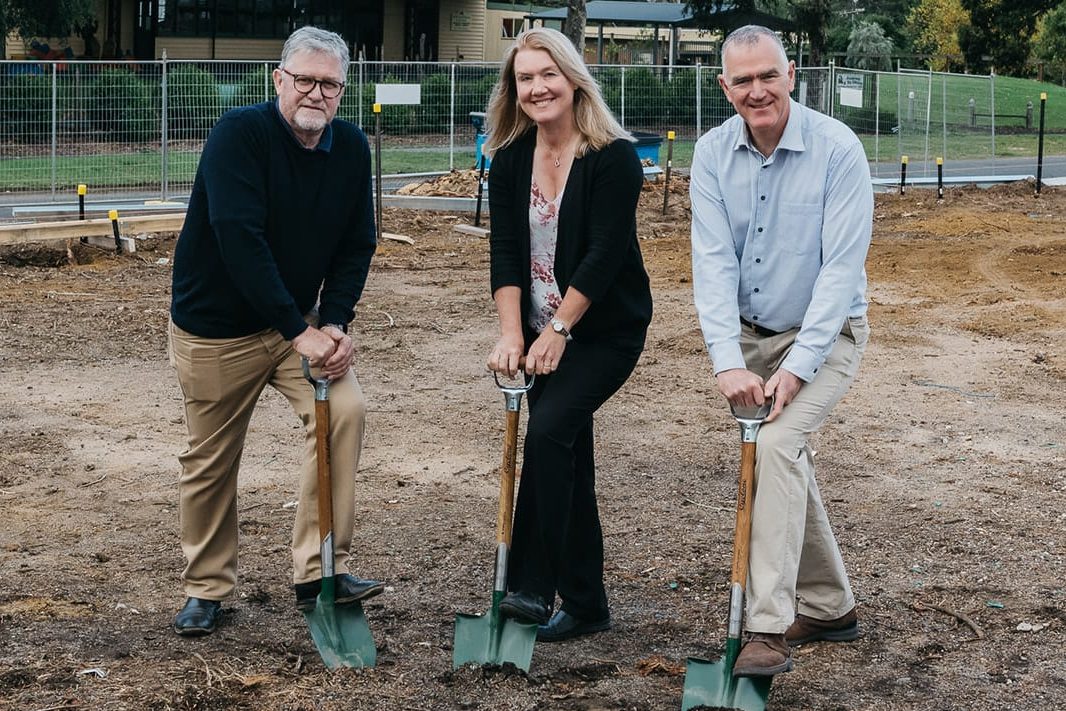 "We know from the Mirboo North & District's Vital Signs Report that there is a high percentage of families living locally who are health care card holders," added Paul. "We believe that the long-term wellbeing of the community is enhanced by having access to highly trained doctors, who can continue to offer bulk billing services, and affordable allied health services to people of all ages in our area."
Paul says that while the Mirboo North & District Community Foundation is generally focused on giving grants from its investment earnings (over $1.5 million has been distributed to the community since 2010), this is the Community Foundation's first "Impact Investment".  This means that the building project is not a grant, but an investment with both a financial and a social return. In this case there will be a smaller financial return, in terms of rent paid for the facility, and a larger social return, ie the improvement to the health and wellbeing of the community.
"Considering the history of the Community Foundation, where the funds to set it up originated from the sale of Mirboo North Community Care (now Japara), and before that the Mirboo North Bush Nursing Hospital, it seems fitting as well as socially and ethically responsible that this impact investment is helping to secure the on-going provision of bulk billing primary healthcare for our community," finished Paul.