The Mirboo and District Community Foundation is delighted to announce that its Co-Space facility is now reopened and is again inviting bookings from local groups and individuals in the district.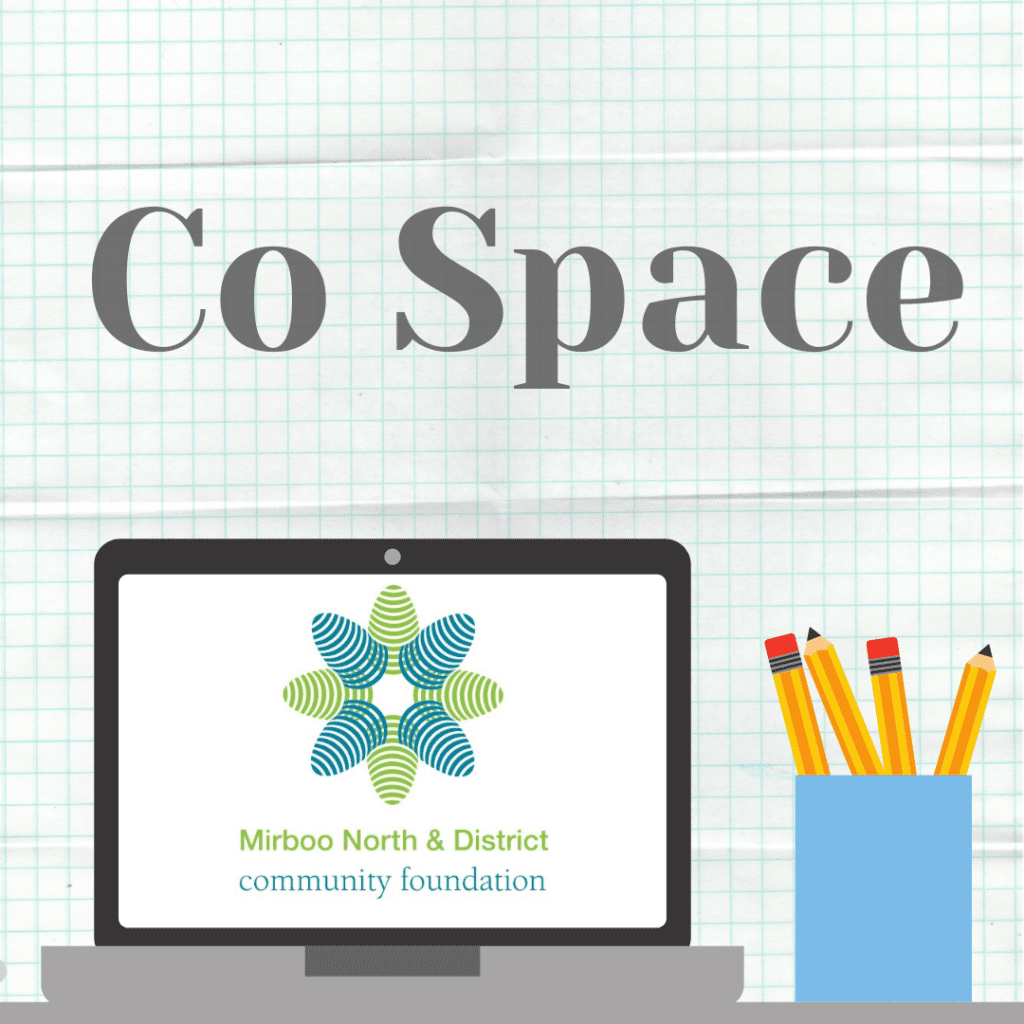 For those who are seeking a central meeting place for their community or professional groups, and for small businesses or remote workers who need a place with reliable internet to hotdesk, the Co-Space is now available.  You can book by contacting the Community Foundation or filling in the booking form on our website.
In light of changes to restrictions for Covid-19, we have added these extra measures to our current Co-Space Usage and Facilities Policy. These measures will be in place until the government eases restrictions at a future date.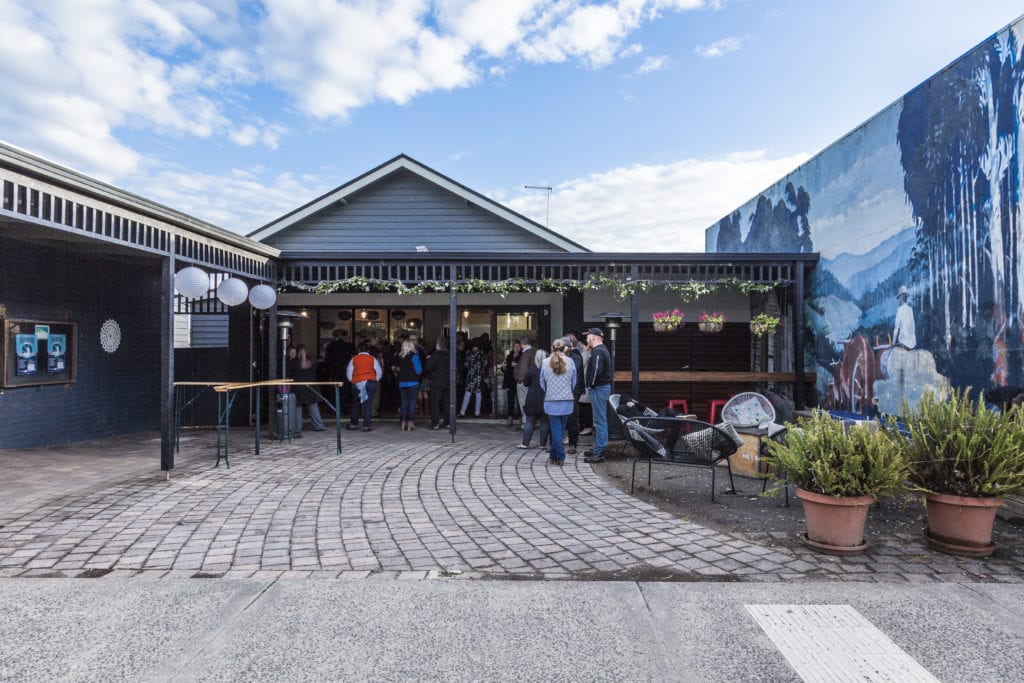 Co-Space Covid-19 Measures
Staff and Visitors:
Any person displaying respiratory symptoms (cough, sneezing, nasal discharge), or subject to self isolation measures are requested not to enter the Co-Space.

All persons entering the premises are required to wash their hands thoroughly at the time of entering, and regularly throughout their stay. Signage will be placed on entry doors, and in the bathrooms to prompt good hygiene practice.

Frequently touched surfaces (door handles, desks, tables), will be wiped down after any visitor has left Co-Space. Visitors are required to wash their own dishes, if used, and bring their own work materials. Electronic devices are not to be shared.

Social distancing measures allow for 1 person per 4 square metres in an enclosed space. The recommended 1.5 metre spacing between persons should also be observed.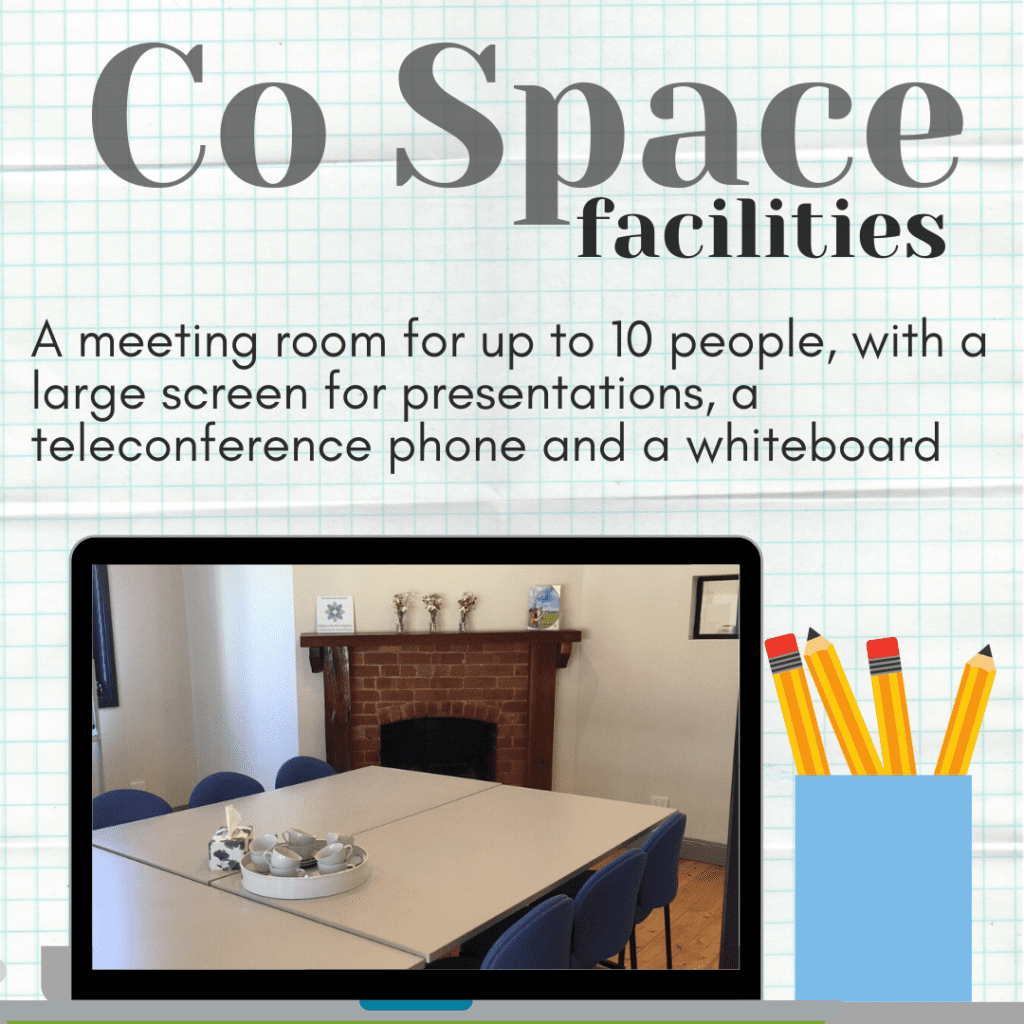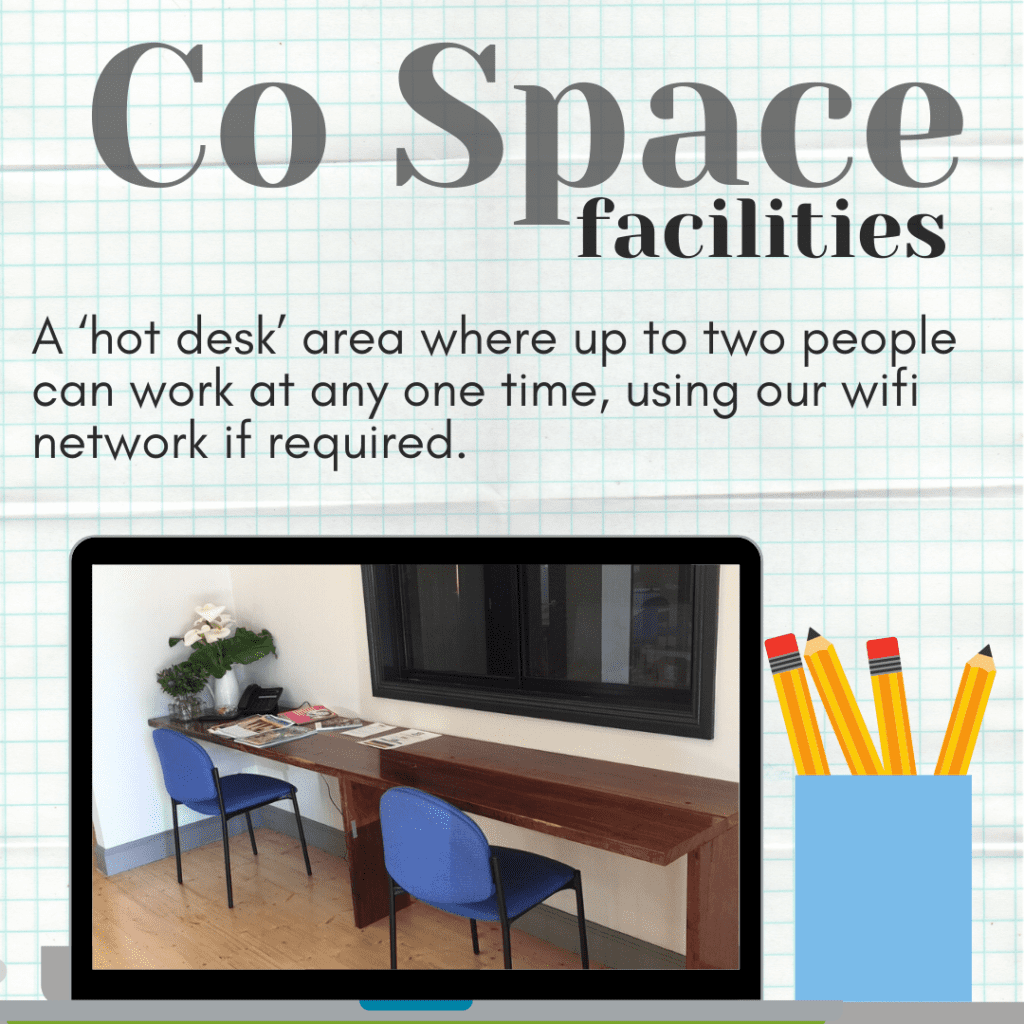 The Co-Space will be open, however the following restrictions will apply.:
EO and OC office (10m2) – no more than 2 persons at any time. Door should remain open, unless only 1 person is in the office.
Boardroom (19m2)- no more than 4 persons at a time, door to remain open.
Kitchen/Hot desks/Front Lounge Area(43m2)- no more than 10 persons at any time.
Maximum Co-Space Capacity is 18 persons.
Visitors will be asked not to congregate in common areas (kitchen, bathroom, corridors).
Appointments and bookings are encouraged to ensure numbers inside the building are consistent with these measures, visitors may be asked to wait outside.
Persons not adhering to social distancing measures and good hygiene practice will be asked to leave the Co-Space.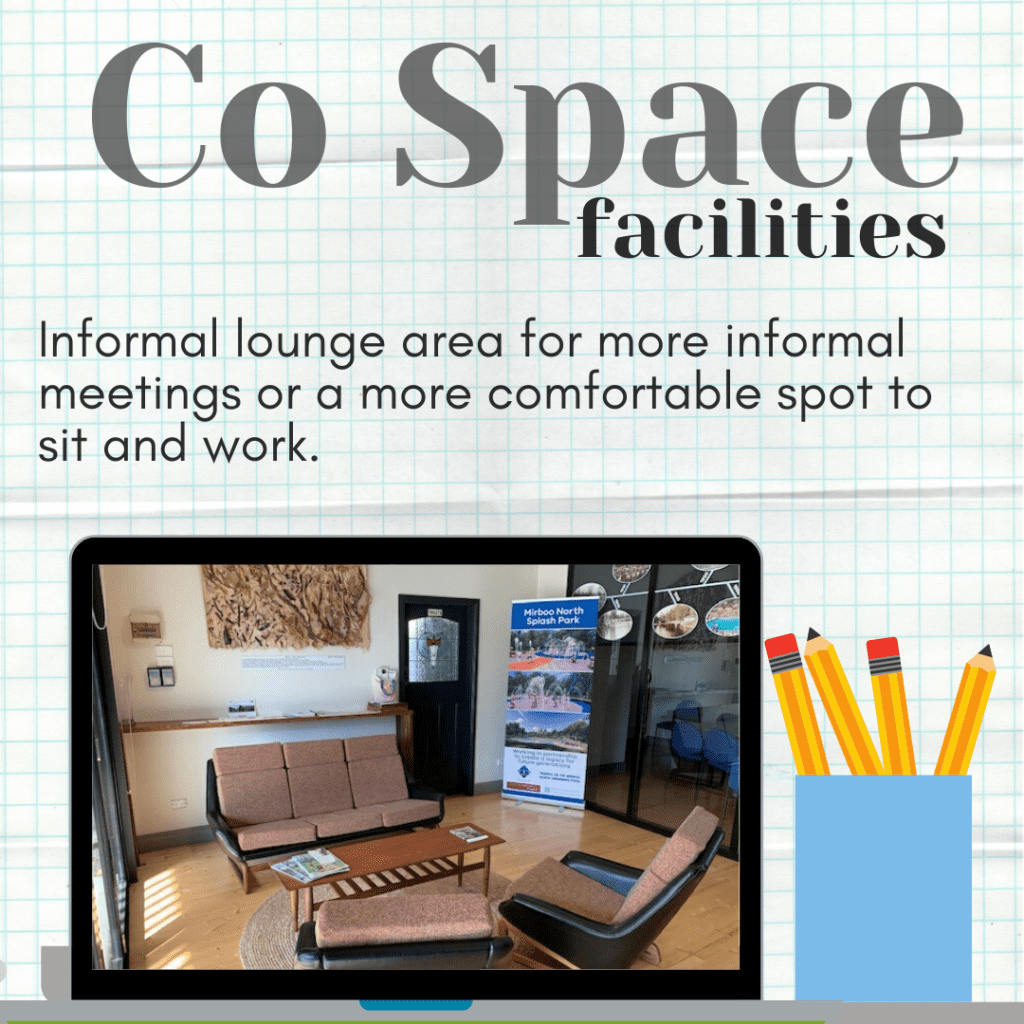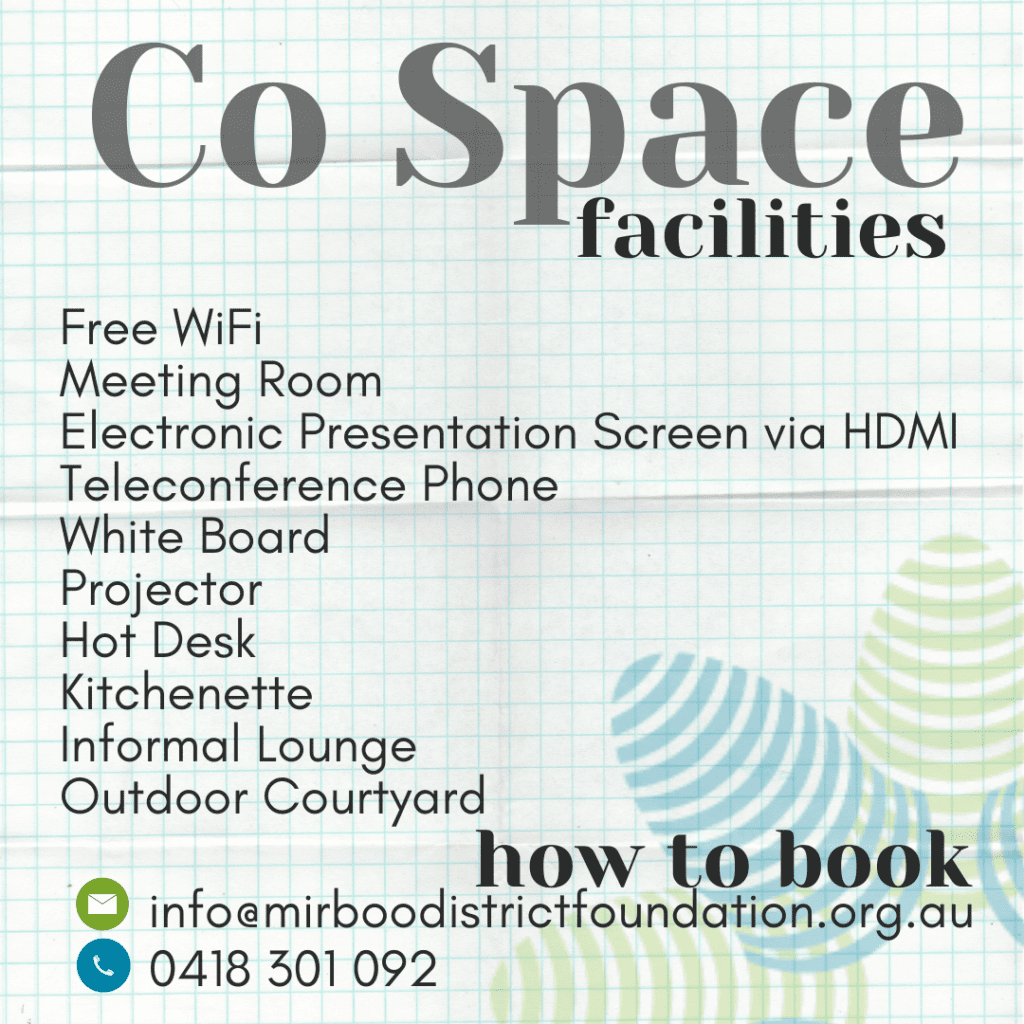 To book in your spot at Co-Space, please call the office on 03 5668 2006, or fill out the booking form today.