What Makes Healthy Communities? The people in them!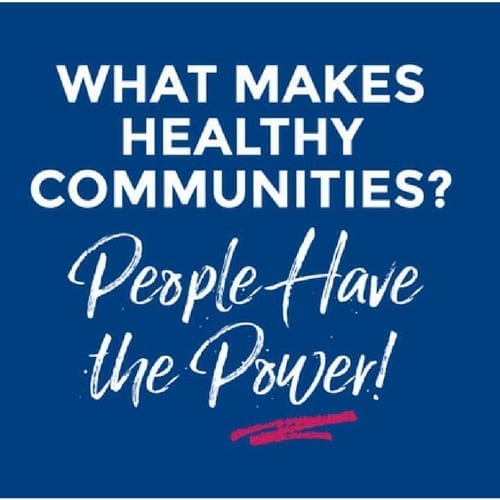 Having spent a very agreeable two days being inspired by clever people who have found better ways of doing things through creative thinking, I came away from the 2017 Communities in Control conference with an underlying message that healthy communities really arise from the breadth of people who are actively engaged within them.
As different as we all may be, something that many of us hold in common is a natural concern for the things that happen within the community in which we live; so there is a wealth of people all around who are ready to act in the interest of their community. A community that can recognise this, and can broadly engage with people to encourage and enable leadership and action from the variety of world views and skill sets that exists within it, is an adaptive and vibrant community.
Many of the conference's speakers addressed this in one way or another.
An introductory mindfulness session explored the benefits of stopping to quietly and genuinely listen. The listener is better able to hear the core message without being distracted by the need to fill spaces with words, and the speaker is not only better understood, but also feels properly heard. And suddenly you have two people with a better appreciation for each other, able to more effectively work together in helping define their community.

A session that proposed that we are still a lucky country also concluded that this can only be the case for as long as we are able to retain people with bright ideas, and people with the skills and capacity to transfer those ideas into action.
We do this by maintaining an inclusive space where people's sense of worth is activated by their capacity to express and realise their ideas. This applies at all levels – nationally, where hanging onto the best and brightest scientists contributes to the development of existing and whole new industries, and locally, where people use whatever ideas and skills they have for improving the strength of their community.
The session I probably found most motivational was entitled "Stronger, Smarter, Healthier".
Professor Chris Sarra recounted his remarkable life story, and detailed the benefits he has seen arise from carrying a high expectation of people, independent of their background. He gave an account of a particular instance in which he saw past the standard roles that people apply and adopt, and recognised the worth of somebody standing right there in front of him, though the man didn't fit any shining stereotype of community leadership. Sarra's example of the personal transition that was made by that man, through a simple expression of trust in his potential, was particularly moving.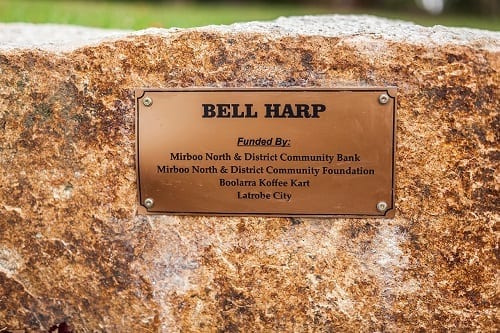 Variations on the basic message were repeated – how many people have been excluded because of external perceptions of their limitations? – how much can we attribute the current traction of populism to increasing polarisation of political debate at all levels, in which the worth of another's viewpoint is dismissed outright?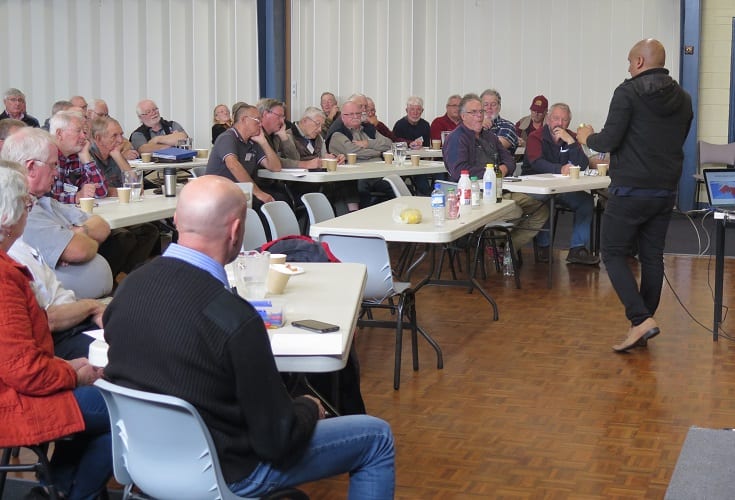 This was just one theme of the conference, which offered a host of take home messages that were delivered by an inspiring selection of people in a particularly entertaining way. Attending the annual Communities in Control conference would be a wonderful experience for anybody with any interest in working within their community, in whatever capacity – whether volunteer or paid, whether involved in the governance of a social enterprise or not-for-profit, or taking a shift at the op shop for the group you like to support.
I would recommend the conference to anybody, and am grateful to the Mirboo North & District Community Foundation for funding my attendance. If a similar opportunity arises next year, I'd advise anybody interested to jump on it!
Thomasin Bales
MCDI Community Project Officer