Mirboo North Community Bus Service – New Operators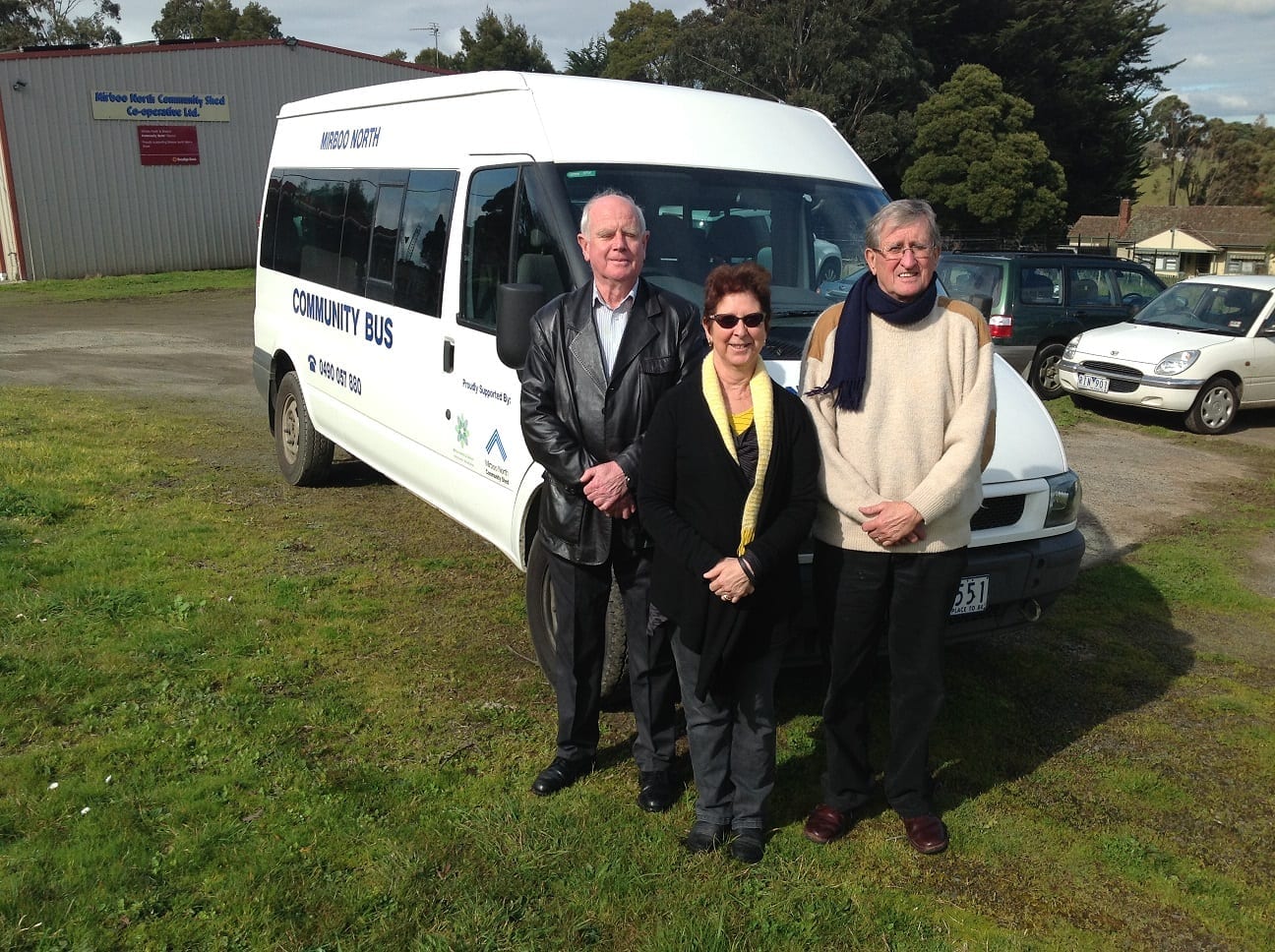 We are pleased to announce that the Foundation and the Mirboo North Community Shed have formed a partnership to take over the community bus operation from the RSL to continue it's valuable service to members of the community.
This vitally important community service will continue as before providing much needed transport services to the residents of the Mirboo North district, particularly those who have difficulty in finding suitable transport facilities.
The Mirboo North & Community Foundation will be the owners and financial backers of the bus facilities with the Community Shed providing operational and community booking services. For users, the migration from the RSL will be transparent.
Available for community and private hire.
Seats 11 + driver and only requires a regular car license.
Hire charge – 0.75 cents per kilometer (inclusive of fuel).
Based at the Mirboo North Community Shed.
The partnership is keen to provide as many services to the community as can be effectively managed.

To make a booking please contact the new coordinator Di Kiddell on 0490 057 880.
This is another good example of community organisations working together to provide much needed services for their community.