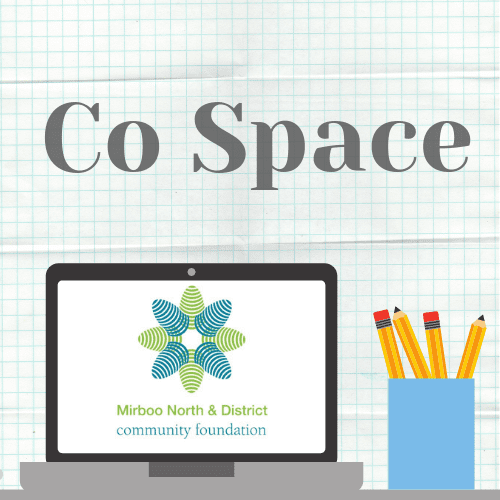 Almost one year ago, the Community Foundation moved into 96 Ridgway, a beautifully maintained wooden building on the main street in Mirboo North. This space has not only become home for the Community Foundation, but it has, as hoped, strengthened the visibility, accessibility and transparency of our organisation.
It has also been a pleasure to welcome members, the community, businesses, visitors, community groups and other stakeholders into our space, whether that has been to find out more about what we do or simply to use the space.
It was always the intention that this space would not only provide the Community Foundation with a home, but it would be a community connected space for collaboration, discussion and capacity building.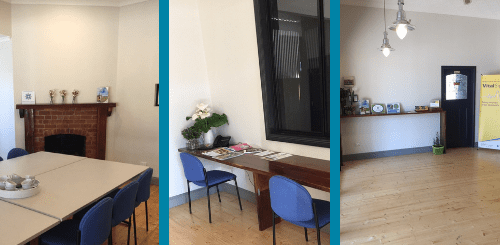 While some usage has developed organically to meet community need, in the background we have been consulting our members about what type of usage would be of benefit to the community, developing a usage policy and finally coming up with a name. The space is much more than the Community Foundation's 'office' and choosing a name seemed to be the appropriate way to highlight this, together with advertising its accessibility for community use.
We are therefore delighted to introduce the Community Foundation's 'Co Space'.
As the name reflects, Co Space offers the community a space for building connections and collaboration, for individuals, businesses and groups.
The facilities include a meeting room for up to 10 people, with a large screen for presentations, a teleconference phone and a whiteboard. There is also a 'hot desk' area where up to two people can work at any one time, using our wifi network if required. The space also has an informal lounge area either for more informal meetings or a more comfortable spot to sit and work. Kitchen facilities are available too, including kettle, coffee maker, toaster, microwave and fridge freezer, if you need to cater for a small group or have a snack as you work.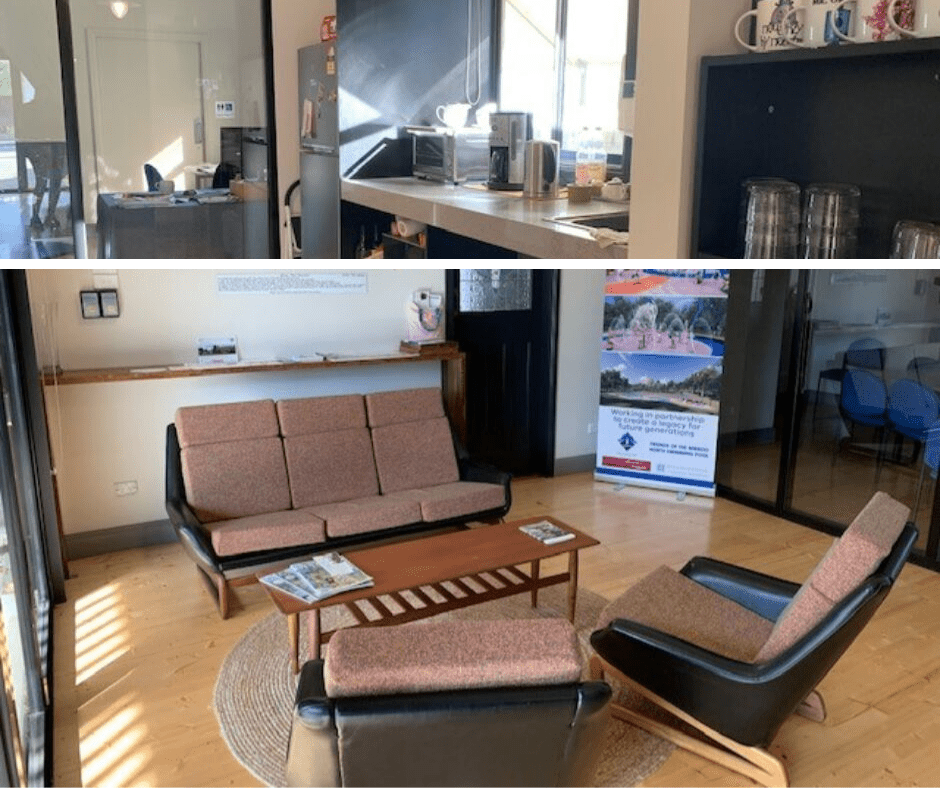 So far, we have welcomed local professionals to work at our hot desks, a range of community groups, workshops, groups of teachers planning in teams, and have been a central meeting point for local service providers and stakeholders.
As we would like this space to be fully utilised but also accessible to all within our community, we will consider all booking requests, though priority will be given to businesses, individuals and groups within our community.
If you are interested in booking a room or using a hot-desk at Co Space, please get in touch by email at info@mirboodistrictfoundation.org.au or call us on 0418 301 092.
We have also put all of Co Space's details on the Community Assets Database, which is currently being developed for Mirboo North by Community Projects Officer, Thomasin Bales. If you too have an organisation with spaces, facilities, equipment or expertise that is not in full time use, it would be a great idea to fill out the Community Assets Database so we can all share the resources available in our community. You can do this by completing the on-line survey: https://www.surveymonkey.com/r/2PBXT9X or give Thom a call on 0439 378 195.