Since its launch in early April 'From Rural Health to Community Strengthening', the book which tells the Community Foundation's history has been on sale at a number of businesses in Mirboo North. There has been good interest with sales going well at the Bendigo Bank, the Wren's Nest and the ArtSpace.
Copies are also available at Co-space and are accompanied by an exhibition courtesy of the Mirboo & District Historical Society which displays more detail about the three stages of the story: Bush Nursing Hospital, Aged Care Facility and Community Foundation. If you would like the opportunity to browse some old newspaper extracts and images, drop into Co-space any weekday.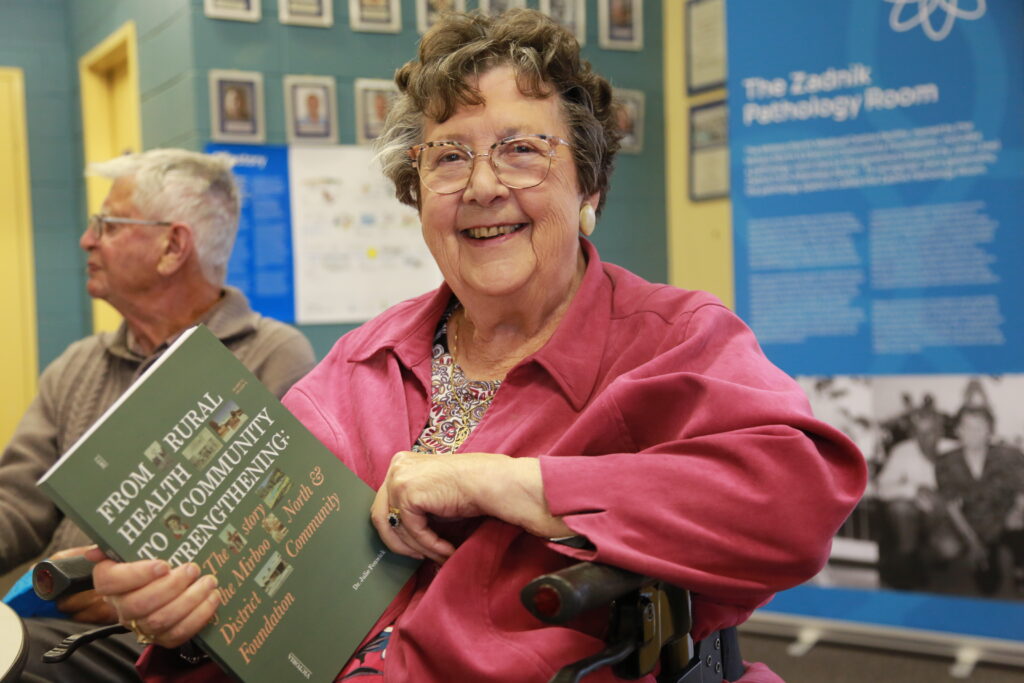 On May 29th, Ruth Rogan, Executive Officer at the Community Foundation, will be sharing this story (and also some video) with those attending Mirboo North's Community Lunch. 
It is fitting that this story and the new book will be shared at the Community Lunch, as the lunch is run by the Friends of the Aged Care, formerly the Bush Nursing Hospital Auxiliary. This organisation was one of the key fundraising organisations which kept the Bush Nursing Hospital and then the aged care facility viable for over eighty years. The organisation and some of its members feature in the book itself.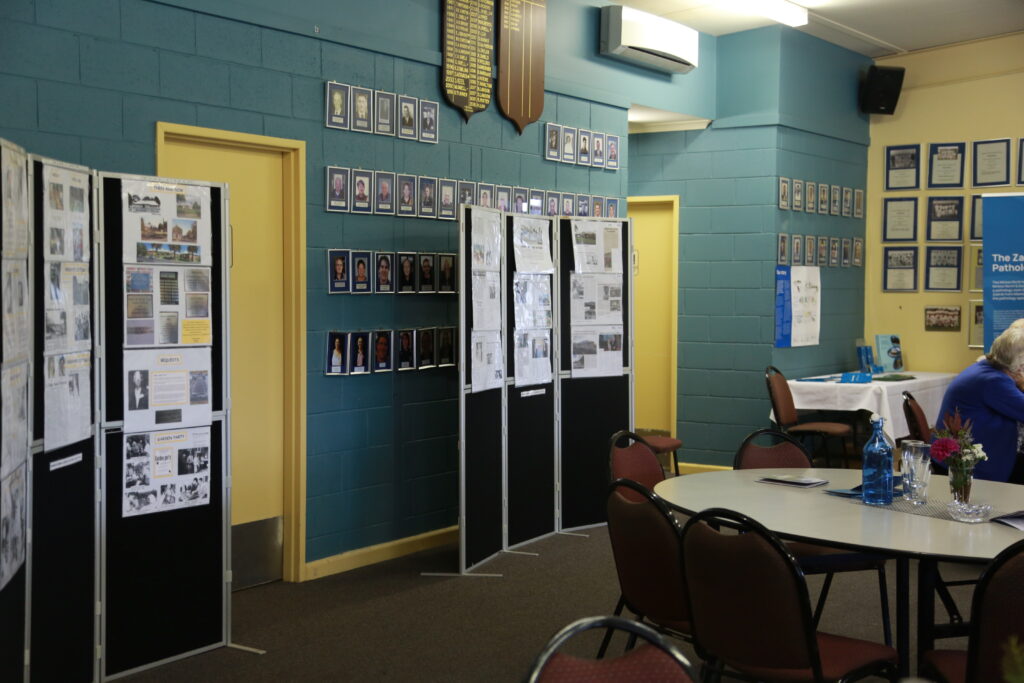 The Community Lunch takes place at midday on the last Monday of each month, usually at the Baromi Centre, and costs $20. Alongside the two course lunch, which is cooked by the Friends of the Aged Care, there is occasionally a speaker.
The organisation's impact through volunteer fundraising continues, as the money raised at the lunch contributes each month to support activities for the residents at Mirboo North's aged care facility and to the Mirboo North Chaplaincy and Well-being fund which supports a chaplain at the two schools in Mirboo North. 
If you are interested in coming along to the lunch on the 29th May, or any month, please contact Mary Baker on 0417 148 619 to book.