Community Project Officer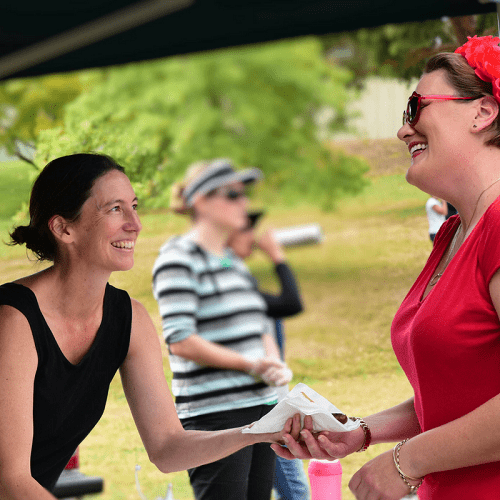 As you may know, Mirboo Country Development Inc (MCDI) has recently taken on the services of a Community Project Officer. MCDI is Mirboo North's community planning or progress group and it began discussions with the Community Foundation at the beginning of 2016, about the potential of having a local resource to help support on-going community projects and maintain and develop the wonderful community groups in Mirboo North. The Community Foundation agreed that a Community Project Officer would fit within its mandate to enhance the social and economic strength of Mirboo North &b District, and awarded a strategic grant of $15,000 to MCDI. MCDI also approached the Mirboo North & District Community Bank for further financial support and once that was secured, the recruitment process started. Thomasin Bales was appointed as the Community Project Officer at the end of 2016, working one day a week (flexibly!).
Thomasin comes to the role having spent the last eight years living locally and becoming increasingly involved with our district's community groups – firstly the groups her children were attending, but then also environmental and more general-interest organisations. She is excited that the CPO role allows her to direct her skills and energy, through a broader group of organisations, towards further benefiting the local community.
Thomasin is currently working her way through a backlog of jobs that overworked volunteers have not been able to attend to over the last year and more. Although only in the job since December, Thomasin has been very busy and achievements to date include:
The finalisation of the Easy Find Directory and subsequent printing and distribution of directory. If you haven't got your copy yet, they can be found inside the Mirboo North Community bank, the Mirboo North library, the newsagency, the real estate agents and Ridgway Discounts.

Updating and further development of our database of community organisations and their contact details.

Thom has also finalised and circulated the Use of Ridgeway survey. This project came about through a request to VicRoads to lower the speed limit in Ridgeway to 50km and it was evident that community consultation needed to happen. The survey is not limited to the speed-limit, as MCDI is keen to look at how Ridgeway is used so that it can feed into the Baromi Park planning process which is coming soon. If you haven't completed the survey, it is still open at the following link: https://www.surveymonkey.com/r/T79J9BW

Thomasin has also put time into helping co-ordinate some community events, including Australia Day and Santa in the Park, and Music in the Park.
Once through the backlog, Thom is hoping to devote her attention to other local community groups who may be in need of help. It may be increasing the viability of a group by setting up a more sustainable membership base, it may be diversifying a group's fundraising base, or it may simply be help with grants. She's looking forward to finding out! If you want to get in touch with Thom, her work number is 0439 378195.
MCDI and the Community Foundation also want to thank the The Grainstore committee for their support in allowing Thomasin to use their office as a meeting space.