In the last few weeks of 2021 our new Medical Centre was opened with much enthusiasm, congratulations and gratitude. Many different individuals, organisations and businesses were involved at different stages to bring this project to life, but one particular group of volunteers deserves highlighting: the Community Foundation's Project Control Group.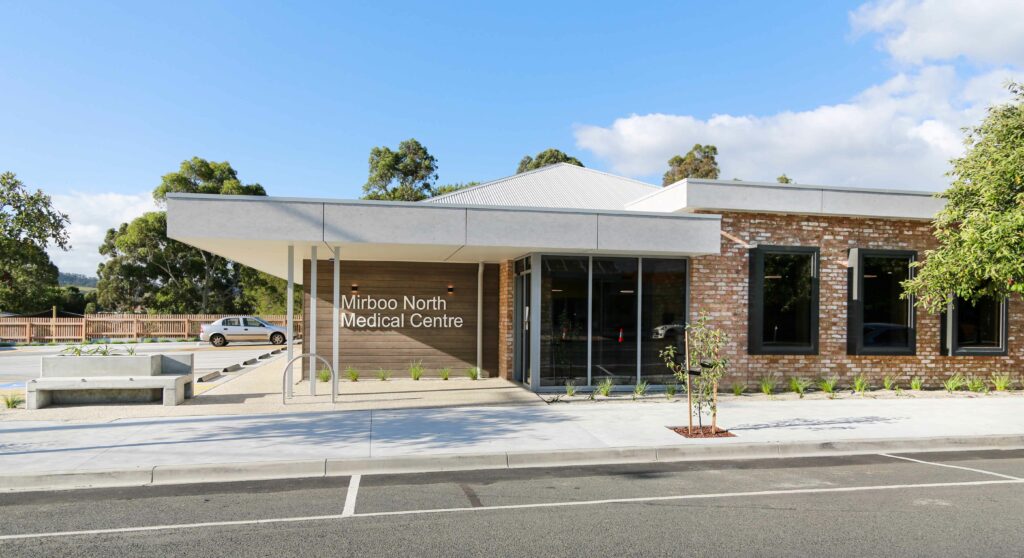 Set up under Terms of Reference by the Board of the Community Foundation in February 2020, just prior to the arrival of the Covid pandemic, this group comprised Joe Piper, as Chair, Joy Koh, Max Speedy, Janine Alexander, Rob Kiddell, Ruth Rogan and Luke McGrath.
"Usually a Project Control Group is responsible for managing an infrastructure build where the location, budget and design are specified. In our case," explained Joe Piper, Chair of the Project Control Group, "we were tasked from an earlier stage.
Our work was wide ranging and included a legal and financial feasibility assessment of the project, analysis of various sites for planning, design and overall project suitability, reviewing appropriate building designers and designs for the medical centre facilities, liaising regularly with Mirboo North Medical Centre and local government, developing budgets, purchasing land, applying for planning and building permits, tendering for the builder and of course monitoring the build. With each stage along the way reviewed and approved in detail by the Board, it has been a very busy two years."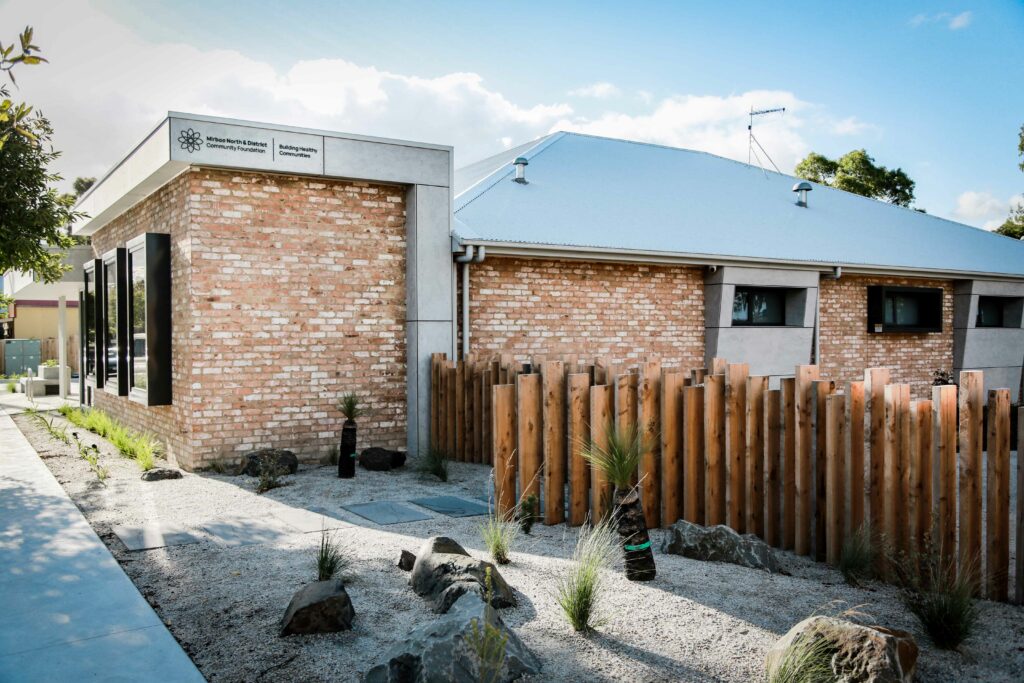 The Project Control Group met once or twice a month for the last two years, bringing the necessary skills and experience for the project, both professional and personal.
"This project was daunting from an operational perspective," confessed Ruth Rogan, "so we were extremely pleased to gather a team of volunteers with such appropriate skills and energy. These volunteers brought experience in managing and supporting significant infrastructure projects, in financing, investment and town planning. This was invaluable to the project and the ultimate outcome."
This project was a massive undertaking in terms of the human and financial resources required as well as a tight deadline. Thanks to the skills and commitment of the Project Control Group, the Community Foundation was able to build this facility on time (in less than 2 years) and underits budget of $1.9 million, despite the challenges introduced by the Covid pandemic.
"In particular, we need to thank Joe Piper," noted Rob Kiddell, Chair of the Community Foundation. "As Chair of the PCG, he ensured that not only did the project meet the timeline, but it came in under budget. This was in large part due to his professionalism and commitment, dedicating significant time and energy to ensure that no detail was left uncovered and that the Board was thoroughly briefed at each stage."
We are so lucky to live in a community where people give so freely of their time and skills to strengthen the community for everyone.  Many thanks to this particular group of volunteers: your efforts will strengthen the health of our community for decades to come. 
Our thanks for a job very well done!