The Mirboo North and District Community Foundation have launched a creative design competition for students living in and around Mirboo North.
This exciting opportunity will result in a transformation of the Community Foundation's Courtyard at 96 Ridgway, where one lucky student will have the chance to paint alongside artist Melanie Caple to create a colourful and contemporary mural for Co-space.
The new mural will replace the current 'The Bullock Dray Mural' created by Dennis Leversha in 1995. Dennis has been closely consulted with for this project and is excited by the thought of a young artist being able to 'update' the current façade, and to now leave their mark on the town for the next 25 years.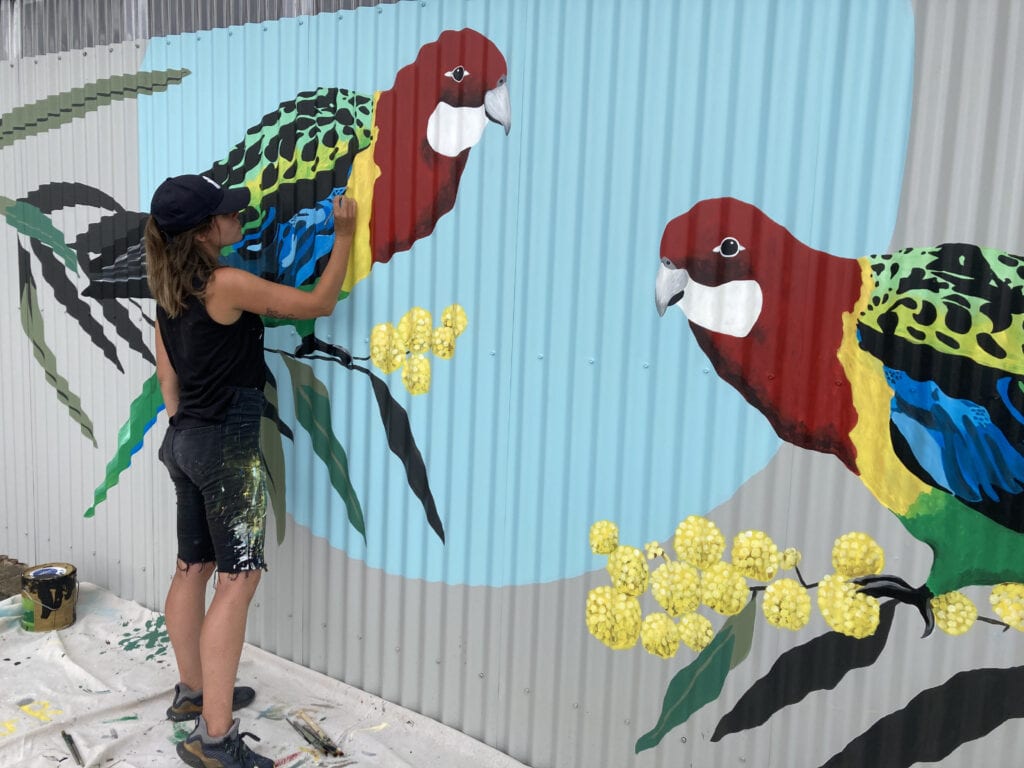 Students from Year 7 through to Year 12 are encouraged to enter, and must create and submit an artwork that they envisage could be painted on the wall. Young artists are being asked to consider the landscape around them and how they use colour, and contemplate how their drawings and paintings could look on a larger scale for the whole community to admire.
Prizes for the winning designs in Year 7 and 8 will be vouchers for art supplies to support and encourage young artists, whereas the winning artist from the Year 9 – 12 students will win the opportunity to gain work experience with Melanie and paint the new 4.55m high x 6.45 metre wide mural on site. Runners up from Year 9 – 12 will also receive ae vouchers for art supplies.
'I am thrilled to be working with the Community Foundation and Mirboo North Secondary College on this project. The opportunity to mentor a young artist from our local community is an experience that I wished I was able to have as a student in South Gippsland, and the resulting mural will be an amazing addition to the town.' – artist Melanie Caple.
The Mirboo North and District Community Foundation's motivation for this project is not only to give young people opportunities to gain experience in creative arts and design, but to also continue the engagement of young people with the Community Foundation following on from the success of the Girls Own Space project, which saw the creation of the new seating in the courtyard area.
We hope that this project will engage young people in considering their space in the community and how art can help define that.' – Ruth Rogan, EO of Community Foundation.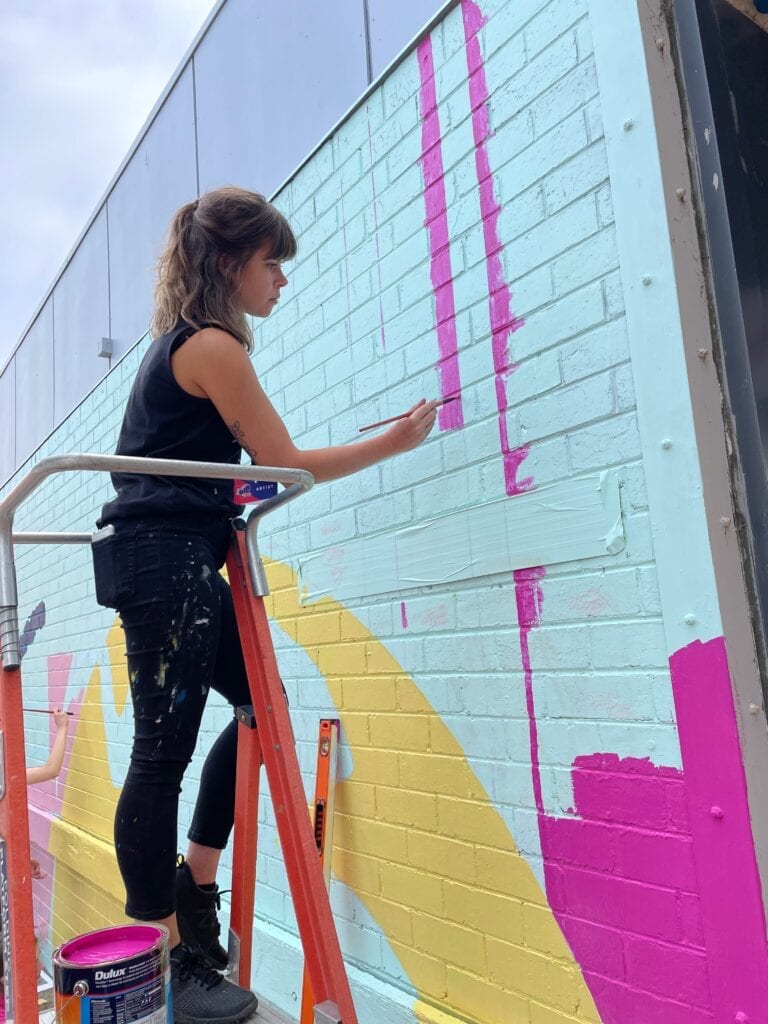 Melanie Caple grew up in Nerrena and Leongatha, and after graduating with a Bachelor of Fine Art at RMIT has created murals and staged exhibitions throughout Melbourne and South Gippsland. Melanie facilitated a Girls Own Space project with Foster Secondary College in 2020, and earlier this year worked with Frankston High School students for the Big Picture Festival.
Interested students can contact the Arts Department at Mirboo North Secondary College or contact the Community Foundation at info@mirboodistrictfoundation.org.au for a design brief. Entries close 30 July 2021, with the mural installation to take place in December 2021.