The Community Foundation hosted its annual Educational Support Fund (ESF) Awards night at Walter Tuck Reserve on Friday the 14th of February. The Community Foundation was delighted to celebrate the transition to tertiary education with the community and a lively group of young people from the district.
"It was fabulous to award more than $24,000 to 15 recipients from the district, who are excited to begin the next stage of their education," said Ruth Rogan, Executive Officer for the Community Foundation.
"Two students were also awarded places on the Rural Youth Leadership and Mentoring programs run by YouThrive Victoria, and three more students were accepted into the mentoring program. These places are funded by the Community Foundation in partnership with YouThrive Victoria."
"While it's an exciting time of year for our rural students, we acknowledge that it can be financially challenging to relocate and buy supplies for new classes," said Diana Mueller, Chair of the Community Engagement and Grants committee.
"Families and students can spend more than $5,000 on books, stationary, technology and accommodation bonds, all before they even get through the front door of their Uni or TAFE.
About the ESF Fund
The ESF was launched in 2013 to grant financial support to young and mature aged students who are transitioning into third level education. To date over $130,000 has been distributed. Since its inception, the Mirboo North & District Community Bank has been a supporter, donating funds into the ESF.
In 2019 they decided to create perpetual fund with one large donation of $160,000, so that each year the income on that donation goes into the ESF. Called the Mirboo North & District Community Bank and Support Co-operative Fund, the creation of this perpetual fund shows their commitment to supporting locals undertaking higher education for the long term.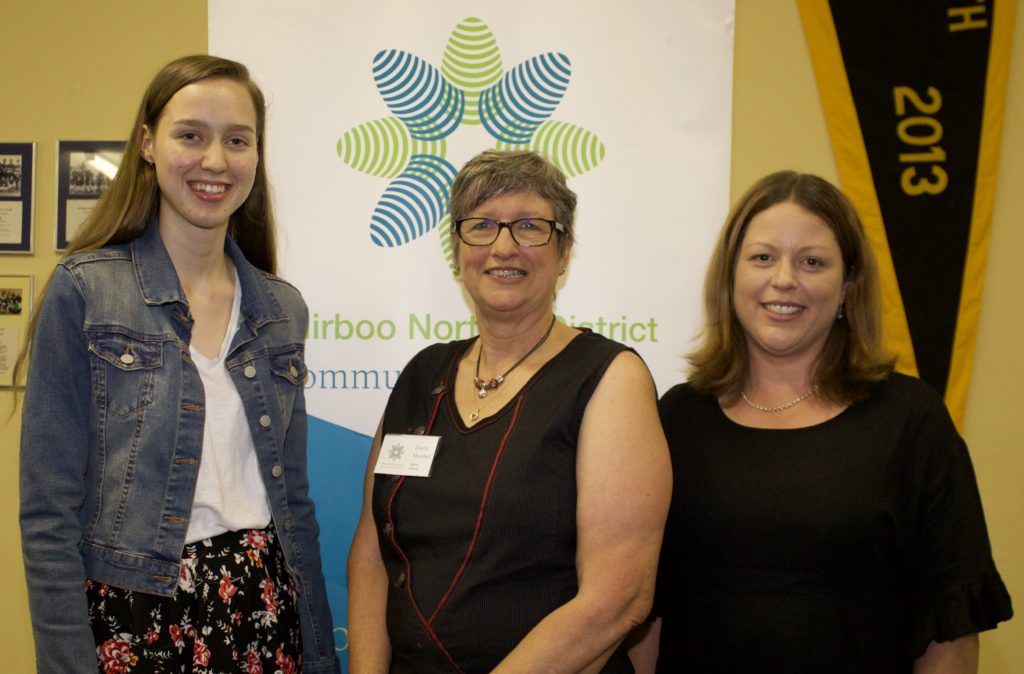 "This is a fantastic example of the resilience of this town and its community, and demonstrates that when we work together, we thrive together", concluded Ruth.
The awards evening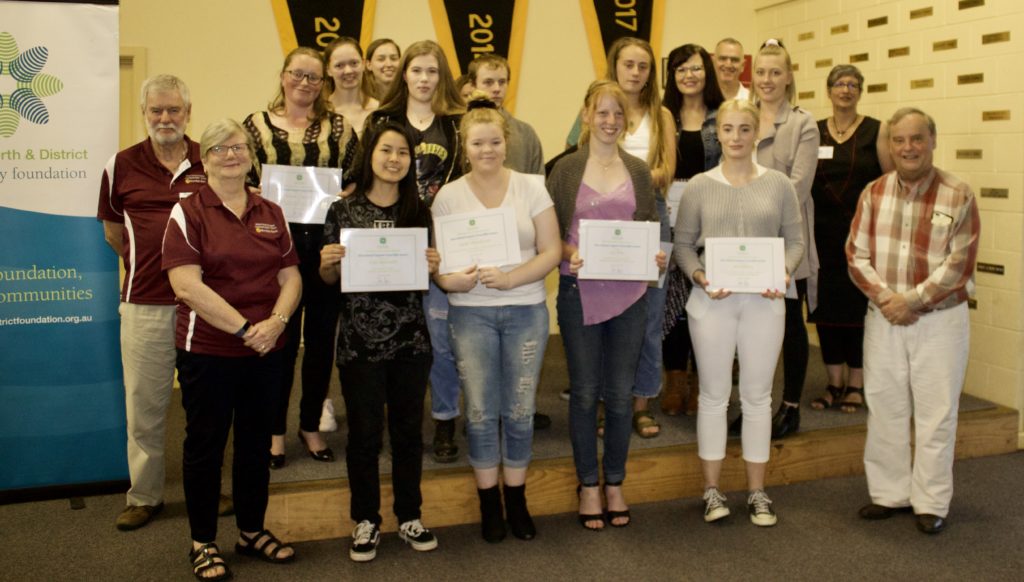 Diana Mueller, started the evening by announcing the 15 recipients of the 2020 Education Support Fund awards worth $24,000. Awards were presented to students by Chair Paul Pratt, Director Rob Kiddell, and Warren Werner.

Careers Teacher from Mirboo North Secondary College Leah Underwood spoke about the transition to University, what our local students may experience and the twists and turns that life can take during this time.
The next part of the evening focused on the Community Foundation's partnership with YouThrive Victoria, where our students are given access to a Rural Youth Leadership and Mentoring Program.
We were joined by Lucinda Palmer, who was one of the recipients of the Leadership and Mentoring Program last year. She shared some insights from her experience of the programs, and also on how to best prepare for and manage this exciting transition.

Lucinda told students about the Rural Youth Leadership Program, saying 'It was one of the most amazing experiences of my life. I met so many amazing people on the camp, learnt so much about leadership, others and myself, was left feeling inspired and also had a lot of fun'.

"It was invaluable to be able to meet with a mentor, who was a third-year university student, and be able to ask them questions, receive advice as well as learn about their experiences."

Lucinda believed the program was very important to her, saying it will have an ongoing impact on her in the future. She still meets up with her mentor and finds the YouThrive network to be very important to her while studying.
Recipients of the 2020 Education Support Fund awards:
Lily Ray – Bachelor of Education
Ally McGowan – Bachelor of Science
Samantha Moore – Bachelor of Arts/Education
Cody Kerstjens – Bachelor of Biomedical Science
Chloe Maxwell – Bachelor of Nursing
Ella O'Kane – Bachelor of Nursing
Karla Hobson – Bachelor of Nursing
Arli Wilkins – Bachelor of Occupational Therapy
Yelka Ishmakovich – Certificate III Celebrancy
Ella Thompson – Bachelor of Education
Cen Bennett – Bachelor of Arts
Jade Hibberson – Diploma of Early Childhood Education and Care
Teg Murden – Bachelor of Engineering (Honours)
Emily Kerstjens – Bachelor of Veterinary and Wildlife Science
Anne Casson – Bachelor of Science/Engineering
Recipients of the 2020 Leadership and Mentoring Program:
Karla Hobson and Ella Thompson
Recipients of YouThrive Alumni Mentoring Network:
Ally McGowan, Ella O'Kane and Ari Wilkins