Educational Support Fund 2018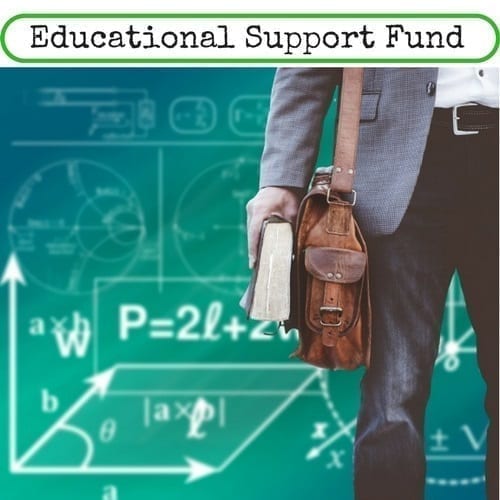 The Educational Support Fund was set up by the Community Foundation in 2013 with the support of the Mirboo North & District Community Bank, who committed to a generous on-going annual contribution.
This Fund is reserved with the specific objective of helping to address the financial hardship facing rural students in transitioning into the next stage of their education. Each year students who will be entering their first year of a tertiary educational course in the following year, may apply to the Educational Support Fund based on the criteria set out below. The awards are then distributed each year in February to the successful recipients, and can be used for approved curriculum, expenses of living away from home or course expenses (books / lap top / materials).
Meet last year's recipients below, we recently got them to answer some quirky questions for us.
If you would like a sneak preview to one of the questions they answered scroll down to the bottom of the article, more of their answers to our quirky questions will be revealed on our Facebook page through the month of October and November!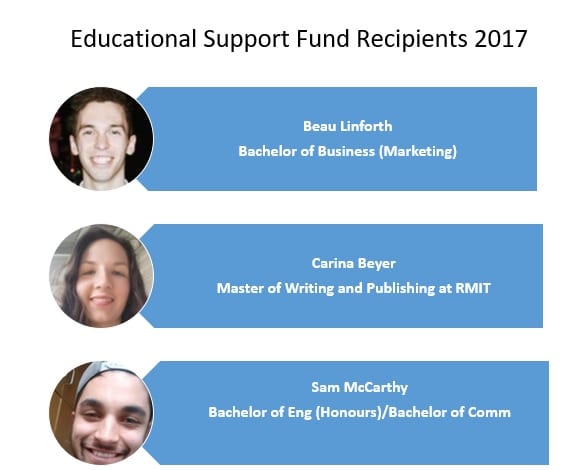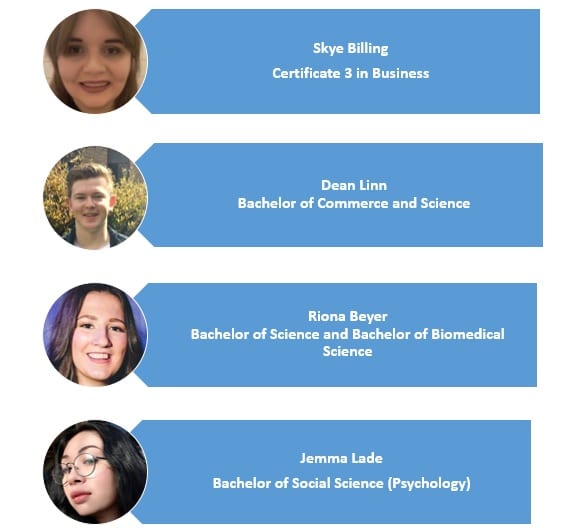 Who can apply to the Educaitonal Support Fund?
Australian citizens or permanent residents (evidence is required).

People enrolled in or intending to enrol in their first year of a recognised course of study in 2018.

This must be an approved curriculum and course at an Australian post compulsory

institution that is recognised by Australian educational authorities.
Applicants may apply for funding for the first year of a second recognised course of study at an

Australian post compulsory institution, but these will be considered as a lower priority.
Residents of or people with a strong demonstrable connection to the Mirboo North District.
What is the purpose of the Educational Support Fund?
The purpose of the Educational Support Fund is to support the recipients' education through an approved Australian post compulsory educational course
What can the Support grant be used for?
The support grant can be used for:
Approved curriculum and post compulsory education courses at an Australian higher education

institution or registered training organisation that are approved or recognised by Australian

educational authorities.
Expenses related to living away from home (including rent / board)

Expenses directly related to the course being undertaken (e.g. Books and materials)
What are the assessment criteria for the Support grant?
Support is awarded based on:
equity – Examples of equity would cover students who are experiencing socio-economic disadvantage hardship,difficult circumstances, disability, or have special needs

flowing from age, gender, ethnicity or geographic location.
merit – The basis of merit can be academic and can also include non-academic criteria where

they are sufficiently connected with the educational objectives, e.g sporting or artistic

ability where the sporting or artistic pursuit is part of the curriculum.
Applications open on 1st October 2017 for our Educational Support Fund for local students commencing their studies in 2018.
To keep up to date follow us on FB @mirboodistrictfoundation or email us at info@mirboodistrictfoundation.org.au if you have any questions or queries.
Applicaiton documents can be accessed here from the 1st October