Friends of the Mirboo North Aged Care and Community Services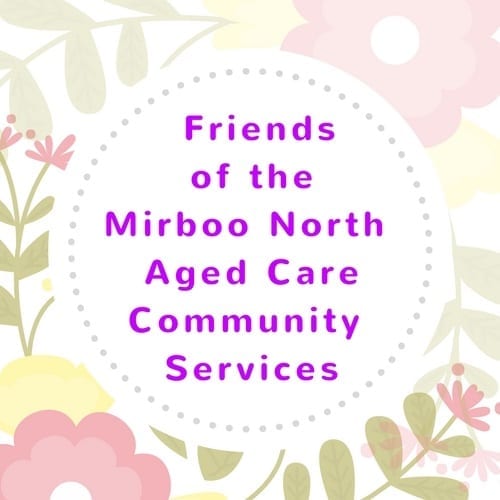 At the heart of the Mirboo North community lies Strzelecki House Aged Care Facility, which is the home away from home for many elderly members of our community. The facility is owned and operated by ACSAG, but the Friends of the Mirboo North Aged Care and Community Services are the silent soldiers who raise money to supplement the activities enjoyed by these elderly residents, ably organised by the diversional and lifestyle therapists employed there.
While the residents of Strzelecki House enjoy many activities provided by the ACSAG, the owners of the facility, there are some events and outings which require additional payments. In order that some residents are not disadvantaged when it comes to attending or participating in outings and events through financial hardship, the Friends raise funds to cover the gap.
In 2016 the Friends of the Mirboo North Aged Care and Community Services were recipients of a Community Grant from the Community Foundation. In awarding this grant, the Community Foundation recognised its strong links with Strzelecki House and its elderly residents, as the charitable organisation which invests and manages the proceeds of the sale of this facility back in 2008 for $5.8 million.
Many of these residents have contributed hugely to the Mirboo North community in many different ways over many years. They certainly deserve a few small treats as a just reward in their declining years, from the community to which they have contributed.
This funding is used by the diversional therapists employed in Strez House to improve the wellbeing of those residents who experience financial hardship and provide them a little more enjoyment in their declining years. Some exciting opportunities residents of the Mirboo North Aged Care Facility have enjoyed this year thanks to the Community Grant received from MNDCF are:
A visit from Anthony Verity
Residents of Grand Ridge Lodge and at Strzelecki House were very fortunate to have Anthony Verity visit, a comedian who is well known in Melbourne and throughout Australia. Anthony has performed at the Melbourne International Comedy Festival.
Anthony's show was very well received by the residents, he demonstrated and encouraged everyone to have a good laugh.
Barn Buddies
This fantastic program allowed residents to handle, feed and nurture baby farm animals. The afternoon was very enjoyable and therapeutic for the residents.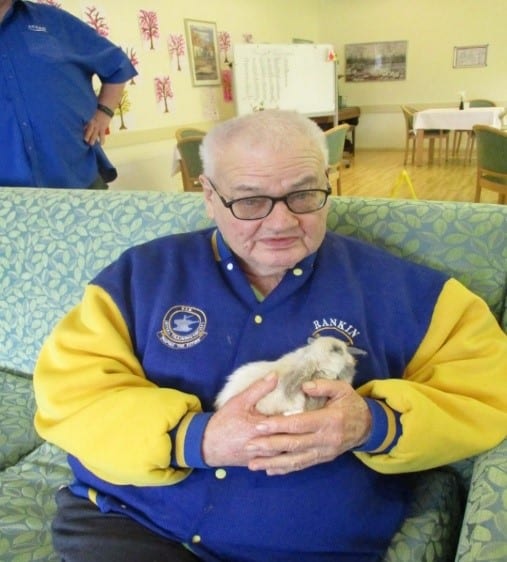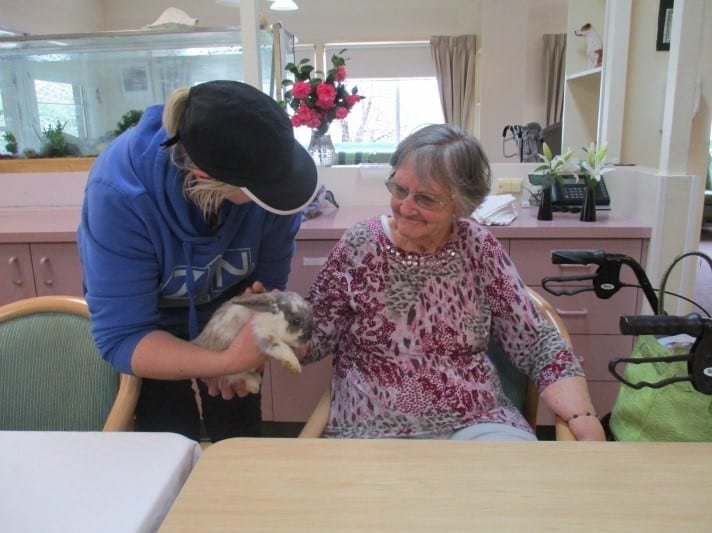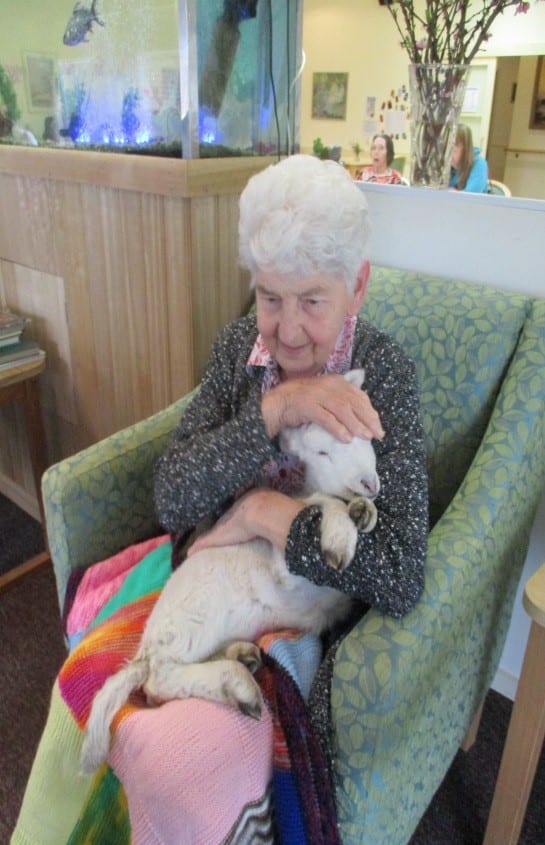 Willow the Dog from "Pet Therapy"
Pet therapy has been well studied and shown to have great benefits for people of all ages. Grand Ridge Lodge and Strzelecki House had the opportunity to have Willow the golden retriever from "Pet Therapy" join them for an afternoon.
Residents were encouraged to handle and pat Willow. One resident said that the experience had not only made their day, but that it had made their week.
Many residents showed great emotion and some even shed tears as they reminisced about their own pets. The afternoon was very valuable for all and Pet Therapy's efforts were greatly appreciated.