The last Tuesday in November is Giving Tuesday, a day which highlights and celebrates generosity right across the world.  
To mark the occasion, we wanted to highlight and celebrate some of our local giving – and there is lots to celebrate! 
While volunteers and community groups give their time and raise funds for great projects all year round, it is particularly noticeable during the festive season.
Most visibly there is the fabulous work done by the volunteer group, Jingle in the Boo.  This little group hangs festoon lights and garlands up and down the street, giving Christmas makeovers to empty windows.  The newest addition was a 3 meter Christmas tree set up in the courtyard in front of Co-Space, hosted by the Community Foundation. 
The tree itself was donated by Jimmy Jambs Café.  Alan, its owner, was inspired by the infectious enthusiasm of the Jingle in the Boo team, "I just thought, what a great idea – I can support that.  I went and bought a big tree, threw it in the Jimmy Jamb van and drove it back to Mirboo North for Jingle in the Boo to work their magic." 
Lexie Andrews and Kylie Cannizzo took the tree down to another local business, Strzelecki Engineering and asked if they could help with producing a base to safely secure the tree. 'By when?  This afternoon, please!' To their huge credit, the Strzelecki Engineering team delivered a large metal base with bolts and water container to the Co-Space by 2.30pm that afternoon – very generously donating their time and materials to the Christmas effort at this busy time of year.  By the following day it was all decorated and ready for a visit by Santa, some students from Mirboo North Primary School and local media.
A huge thanks to all the volunteers in Jingle in the Boo (Lexie, Kylie, Tanya Dove, Abbey Nash to name a few), to Alan at Jimmy Jambs Cafe, and to Paul Van der Rydt and the team at Strzelecki Engineering.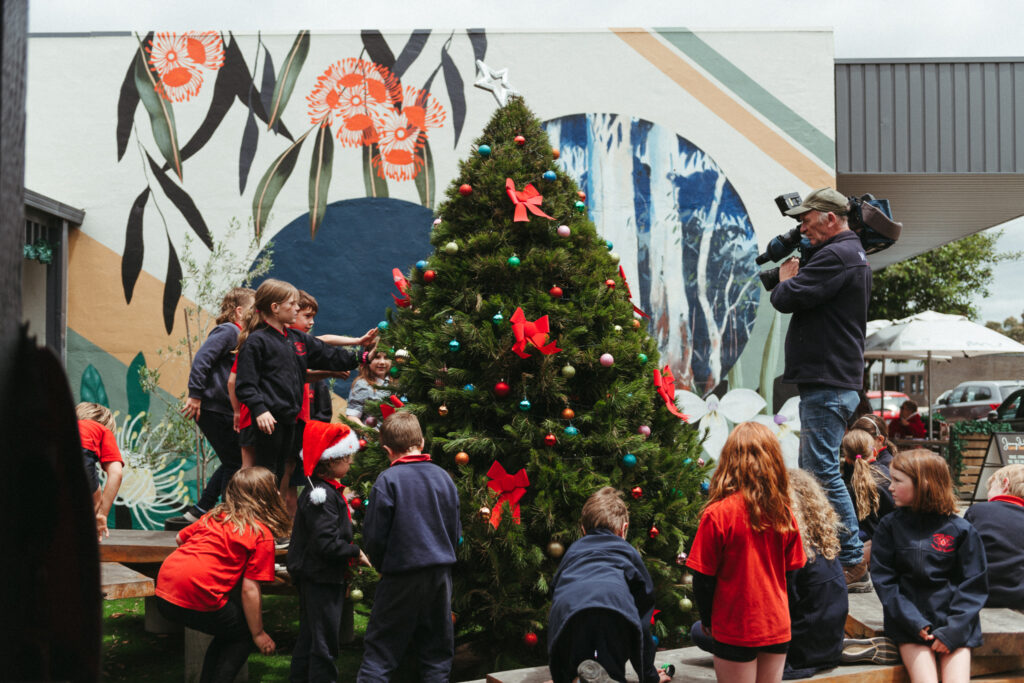 Other areas of giving that are also getting lots of generous community support are gifts of food and toys.  Many people have dropped off wrapped gifts for children in need, placing them under the Giving Tree at the Community Bank, Mirboo North & District.  Others are making or giving food donations to the Hampers for Hope at St. Mary's Church and to the fortnightly food baskets distributed by Equip Church.  Many businesses and individuals have also been supporting the Mirboo North Lions Christmas Raffle which is always an important fundraiser to support their work in the community.
Here at the Community Foundation we have received some generous donations also. Two donors have requested that their donations go to fund free season passes for families to use the Mirboo North Swimming Pool. As one donor said, "We have such a fabulous new pool, it would be sad to think that some families might not be able to afford to use it when the weather warms up". The Community Foundation is liaising with the YMCA and the local schools to ensure that these passes are going to families who would benefit.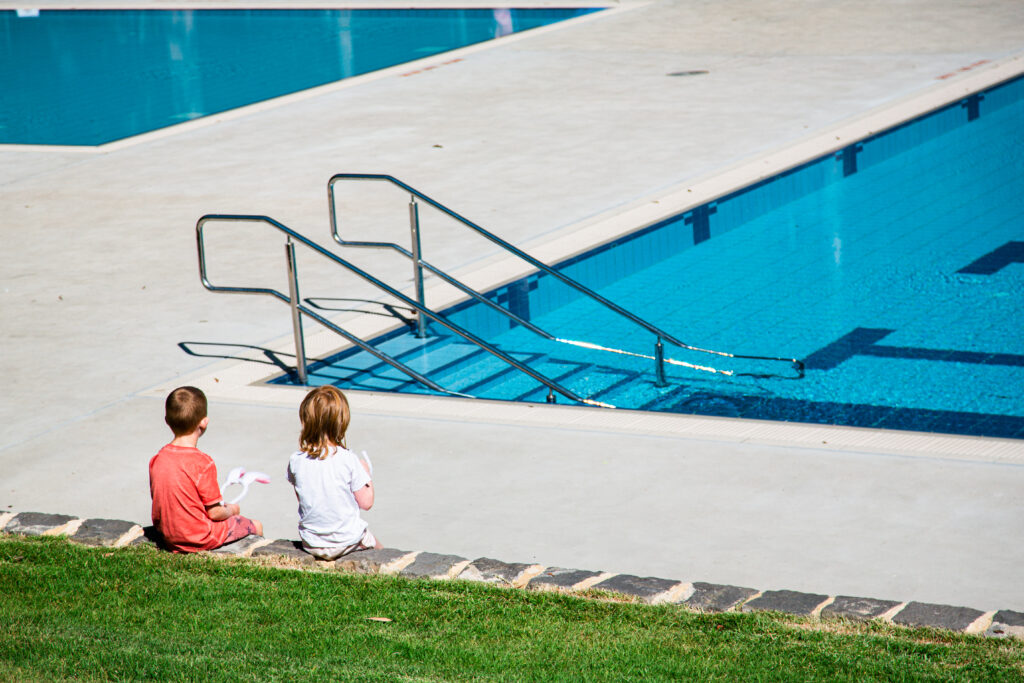 No doubt there are many other stories of local generosity and community spirit. If you would like to share one that deserves celebration, call in to Co-space or send us an email at info@mirboodistrictfoundation.org.au.