The Community Foundation was delighted to receive a donation earlier this year to create a new sub fund in support of education. The fund is named after Jean Moir, in honour of the Berry's Creek farmer who passed away earlier this year.
Sub Fund for Education: Honoring Jean Moir's Legacy
The Jean Moir sub fund will be perpetual, with its earnings each year going towards the Education Support Program, providing financial and other support to students going into University or TAFE. The annual Jean Moir award, as it will be known, will be directed to students of agricultural studies.
Jean Moir (nee Bramley) was born in Lillydale but moved to Berry's Creek after she married Bill Moir in 1969. The Moir family were farmers in the district since the 1890s, but due to Bill's ill-health Jean and he swapped roles in the early 1980s, with Jean becoming the full-time farmer. She relished the challenge, looking after livestock and caring for the land, connecting with many local farmers in seeking to improve or protect the health of their farms and livestock. She was also a keen sheep dog trainer and founder member of the South Gippsland Working Dog group and annual Berryden sheepdog trial held at her property each year.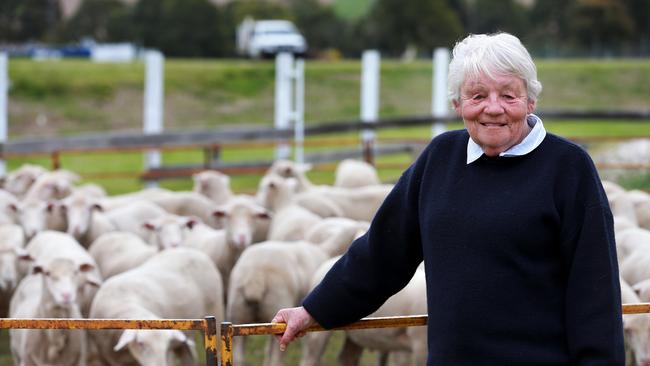 One area that Jean was strongly involved with was ragwort control. She was engaged as a ragwort control coordinator in the district, tasked with creating a scheme to eradicate this noxioius weed. The scheme which she set up, which was managed by a group of local farmers, was thought to be one of the most effective in the State. One element of the scheme was sharing knowledge and skills around weed management amongst all the landowners, while another was bulk buying the necessary weed spray and equipment. One advantage of the bulk purchase was that each farmer had the appropriate spray to control the weeds, but the farmers and landowners also agreed that any discount earned on bulk buying could go towards supplying the weed spray to those who were struggling financially or who were new to the area.
A Perpetual Commitment to Education
A few decades later, this ragwort control group had approx. $12,000 of funds reamining, and wanted to ensure it would be used to support improved agriculture in the area. Philip Johnson and Les Hutchinson discussed with Jean how to achieve that, and they decided that the remaining funds should go into education. After she had passed away, Philip and Les donated the funds to the Community Foundation and the Jean Moir Sub Fund was created. In establishing the Sub Fund Les and Philip set out in writing their recommendations for the name of the fund, that it should target education in agriculture and that it should be perpetual.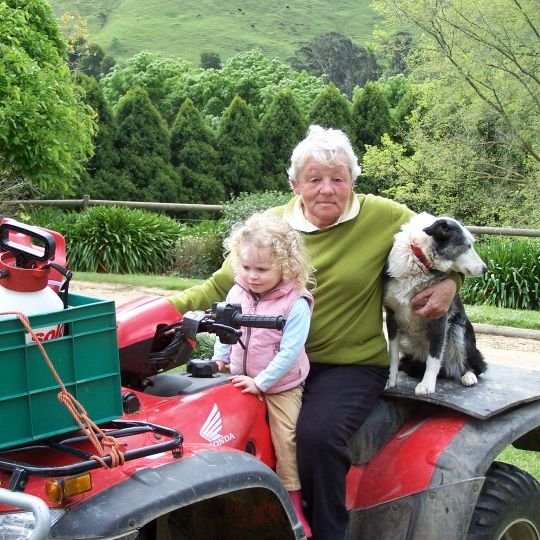 Enhancing Educational Opportunities
The Education Support Program provides financial and non financial support to local students in our district who are starting tertiary education.
The program has a number of strong supporters, including the Community Bank, Mirboo North and District, and we are delighted that the Jean Moir award will be now be part of that Program.
If you are going to study in University at TAFE or online next year, you can apply online now for financial support towards the costs, including bonds, laptops and other necessities.