Students and families of the five primary schools and the secondary college in the Mirboo North & District Community Foundation's district have started the school year with a little extra support thanks to FRRR's Back to School vouchers and a Relief Fund provided by the Community Foundation.
FRRR, or the Foundation for Rural and Regional Renewal, has been providing $50 gift vouchers to Australian families for use in purchasing school essentials for over 18 years. These vouchers can be redeemed by families at select national retailers for school essentials like uniforms, shoes, school bags, stationary.
The district around Mirboo North is one of 100 rural communities across Australia which is benefiting from this support, which aims to ensure our students have a positive start to their school year. Since 2012, the Community Foundation has distributed almost $45,000 to the Mirboo North, Boolarra, Yinnar, Yinnar South, Thorpdale and Narracan Primary Schools, as well as the Mirboo North Secondary College. The schools in turn give the vouchers to those families who have a need.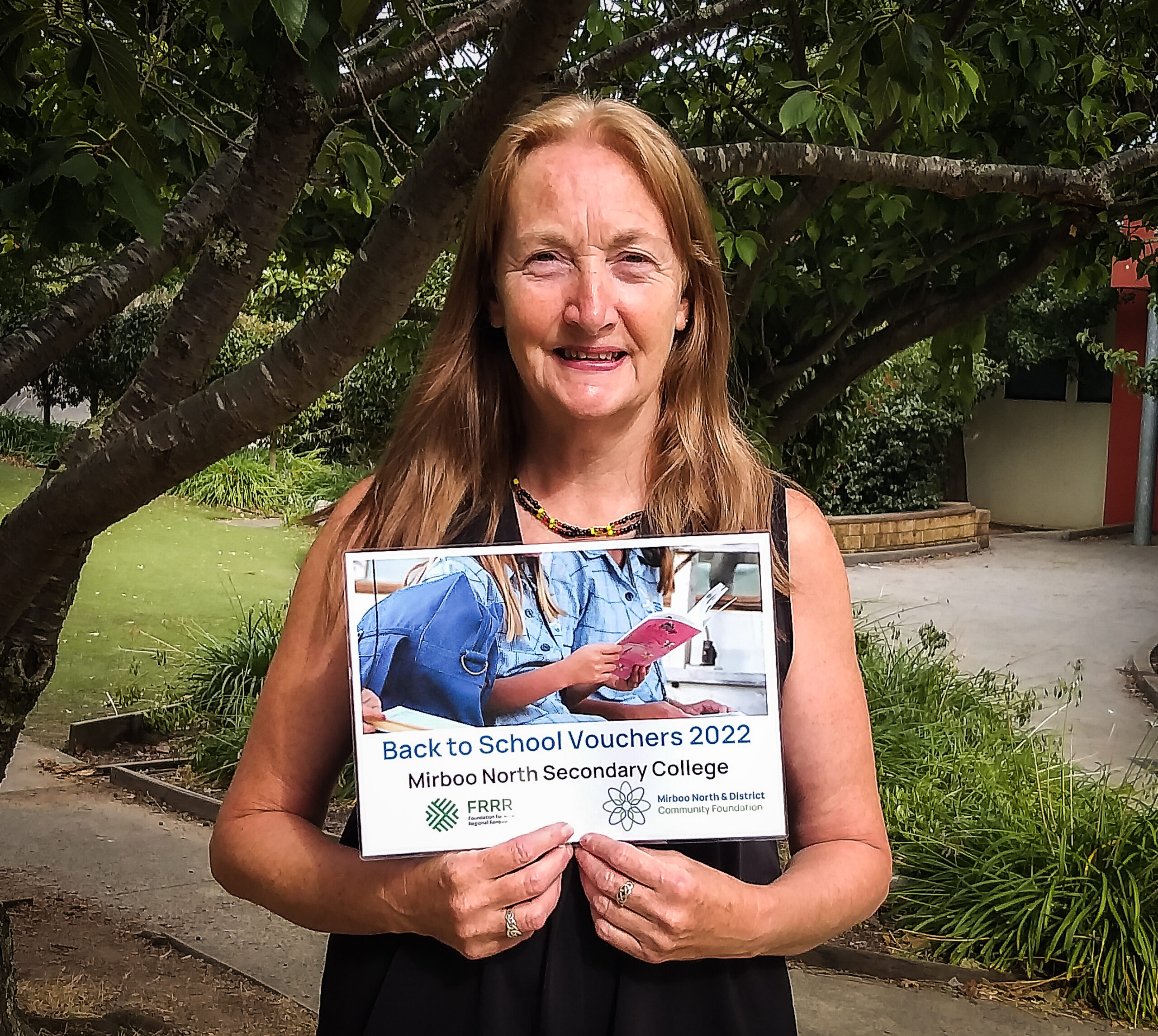 "For many local families, schooling and finances continue to be impacted by the pandemic. Although $50 vouchers may not seem like a lot, we know that a bit of extra help towards the costs of getting the kids back to school, can go a long way," explained Ruth Rogan, Executive Officer of the Community Foundation.
The Community Foundation also supports our local schools with a Relief Fund. Each Relief Fund is to assist with the costs of ensuring that students can fully engage with their education throughout the year.
"The Community Foundation wants every student to be able to access all of the school curriculum, including camps and excursions, sports days and so on," Ruth added. "This fund aims to ensure that no student is prevented from experiencing all that the school offers due to financial disadvantage."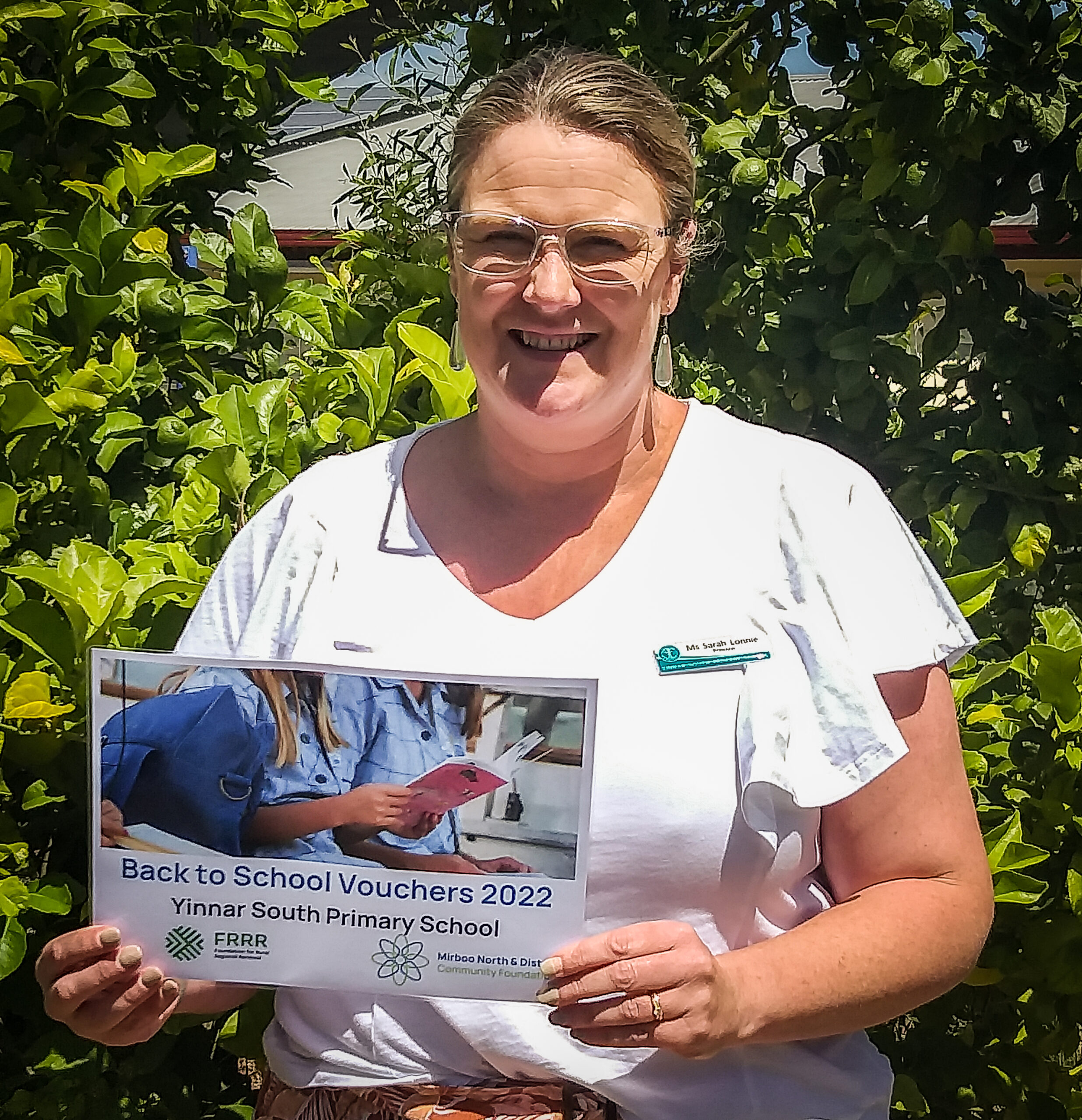 "We really appreciate the assistance of the local schools for all that they do with these additional supports," concluded Ruth. "They are not only educating our children, but they support the students' well-being needs and target the Back to School vouchers and the Relief Funds where needed."
If you would like any more information, contact the Community Foundation (www.mirboodistrictfoundation.org.au) or your local school.