After a couple of years without festivals, the Community Foundation was delighted to support the launch of a new winter festival in Mirboo North in late July. Winterfest aimed to celebrate fire and ice, light and art, food and drink, and also encompassed the long-running Mirboo North Art Show in its 39th year.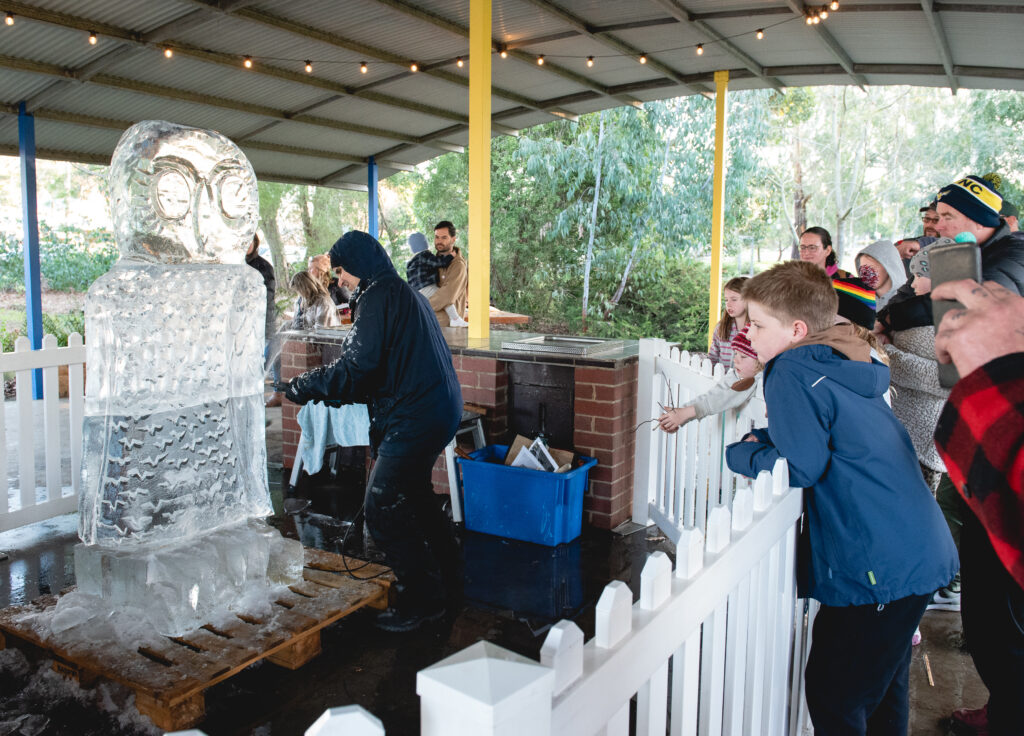 The Community Foundation has been the Major Sponsor of the Mirboo North Art Show for a number of years and it was our great pleasure to see it return with energy and enthusiasm after its hiatus. We understand that the number of art works entered was up and there certainly were plenty of visitors coming to see the almost 500 art works by artists from across Gippsland. There was also the opportunity to engage with two Artists in Action at the Show, Regina Dudek and Kate Biggs were creating while talking to visitors about the process and motivation that drives their sculpture and painting work.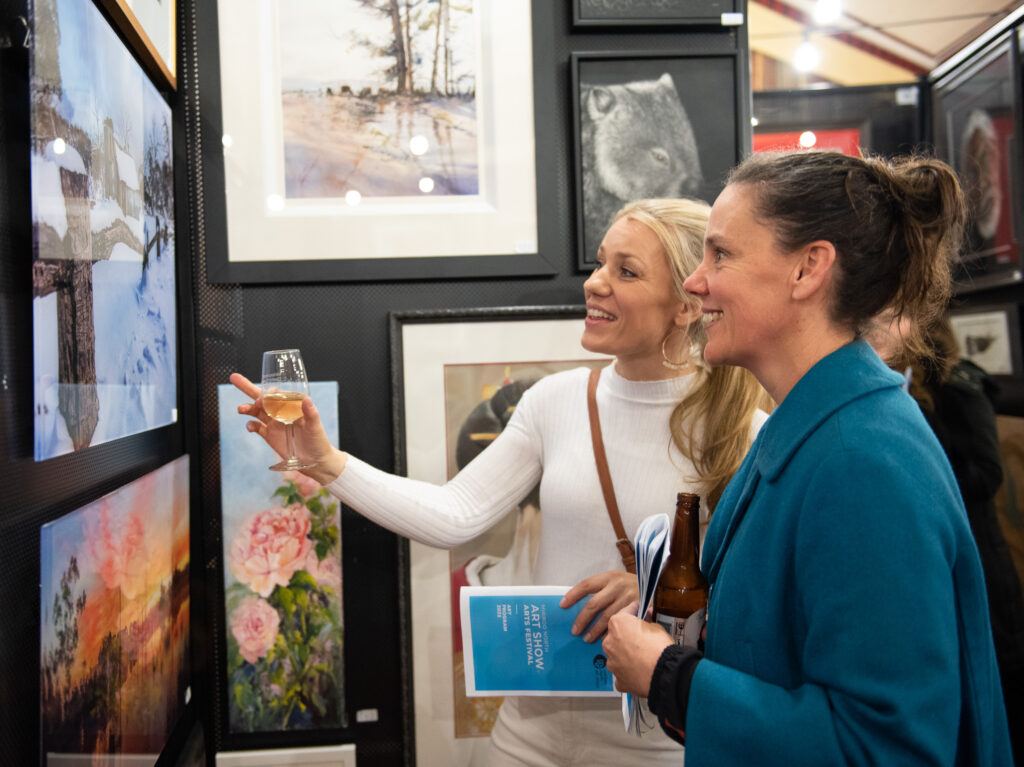 Melanie Caple and Joan Bognuda judged the show and 17 prizes were awarded across 8 categories. Rob Kiddell, Chair of the Community Foundation, announced the winner of the Best Exhibit prize at the Gala Opening: Laurel Foenander for 'Portal'.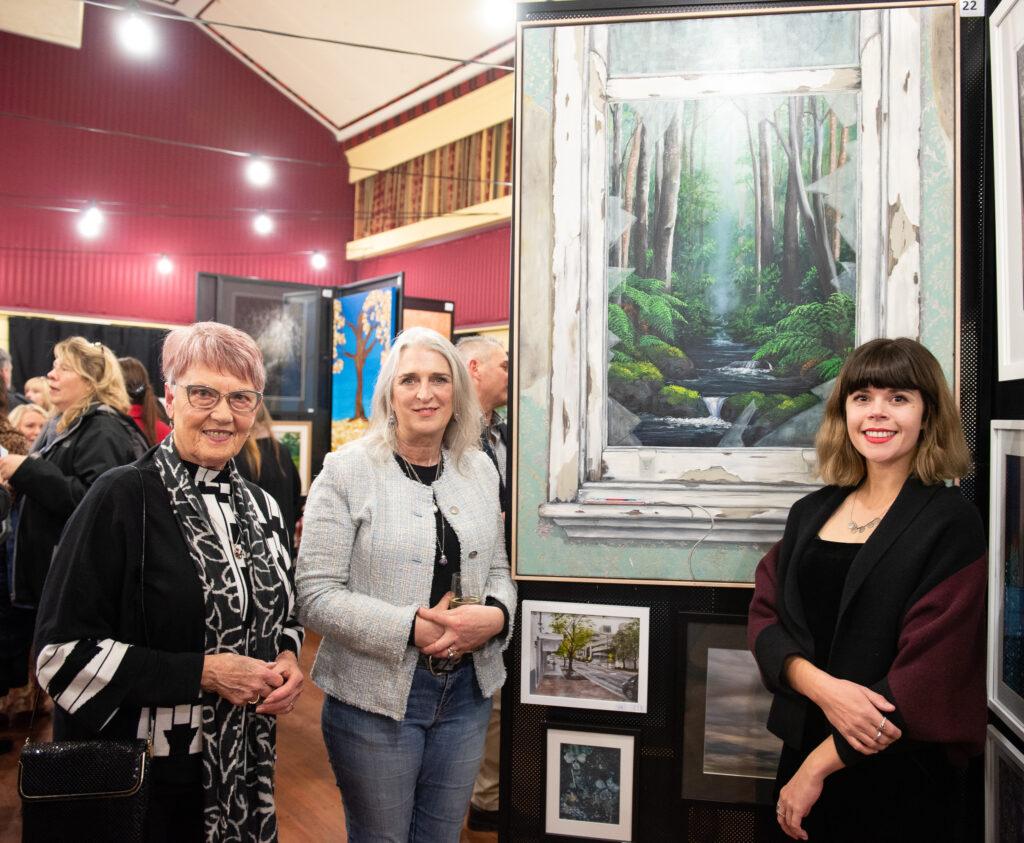 Glorious sunshine brought out the crowds for Winterfest on Saturday, with a bumper market in the morning. There was wonderful energy in the afternoon with ice sculpture, African drumming and then as light fell Ridgway was filled with glowing lanterns and the community walked together in the lantern parade. Later on the crowd gathered around the two beautiful tipis and beneath the glow of festoon lights to enjoy the bar, live music and food trucks. Everyone was entranced by the live fire twirling performance that followed.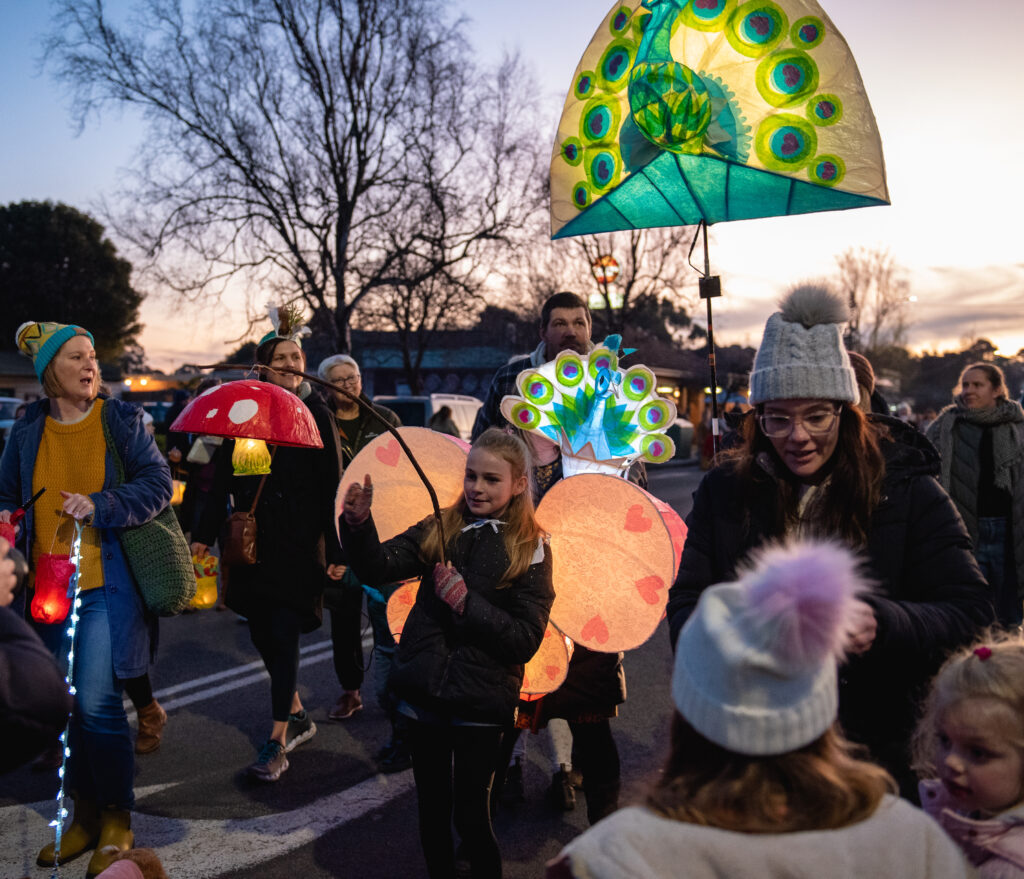 The Community Foundation's particular focus was to support a range of arts workshops, for different ages and interests. After two years of a pandemic, a return to hands on engagement with the arts was a real treat: there were DJ workshops for teenagers, rebel floristry and earth painting for adults, African drumming and dance workshops for all ages, and felting and shadow puppetry for the younger ones. The grant also funded an ice sculpture spectacle during Saturday afternoon, where a block of ice became an owl through the careful use of a chainsaw. Thanks to the chilly evenings, the owl remained with us for a few days.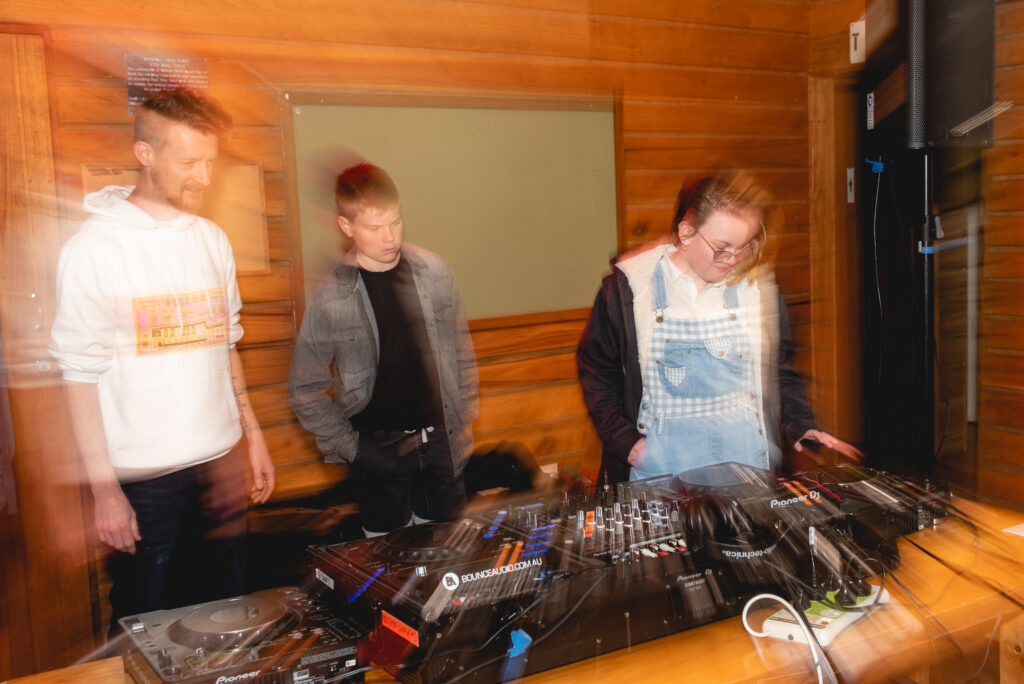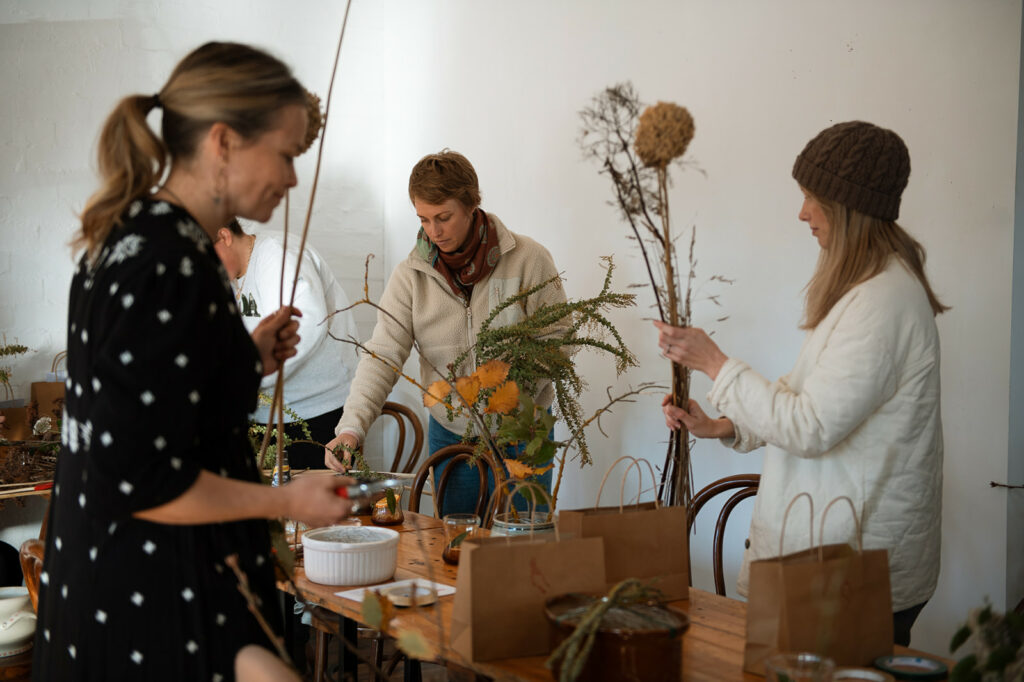 The fun continued on Sunday with a steady crowd at the Art Show absorbing the paintings, sculptures and pieces of jewellery. There was morning and afternoon tea to enjoy too, with beautiful homemade savoury and sweet treats, accompanied by live music from local students.
Our congratulations and thanks to the many community members, organisations and businesses that contributed to this wonderful festival and art show and brought it all to life. The benefits of reconnection are so valuable; it wouldn't happen without lots of people giving their time as volunteers.