The Mirboo North & District Community Foundation joined in the fun last Friday evening to support the Friends of the Mirboo North Pool's fundraising "Frozen II" movie night at the Recreation Reserve. On what was a very warm evening, the Community Foundation delivered a beautiful and 10th anniversary celebration cake to share with movie goers. Garnished with 10 candles, which Riley Parker kindly blew out, there was a slice of delicious cake for everyone attending (thanks to Sweet Life Café and Cakes in Leongatha).
Chair of the Community Foundation, Paul Pratt said that while the community couldn't be at the pool this year, and you would certainly miss it on such a balmy evening, we know that we are going to have a new facility to use next year, and for the next 50 years.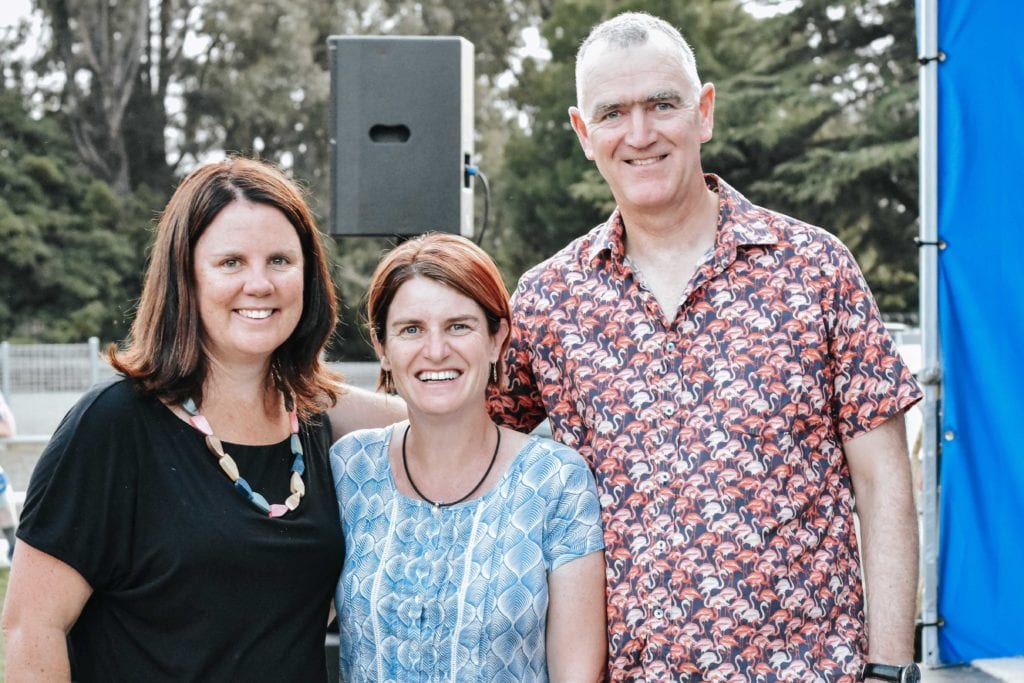 The Community Foundation has long been a supporter not only of the pool's redevelopment but also of the community events which take place at the pool, because it is an inclusive and accessible community facility which brings us together and strengthens us as a community.
"Community Foundations are all about enabling communities to tackle their challenges and celebrate their successes. We have been doing this since we were set up in 2010 to hold the $5m proceeds of the sale of the aged care facility," said Paul, "with the help of the many active community organisations across our district".
"Thanks to the Friends of the Mirboo North Swimming Pool, who didn't take no for an answer," continued Paul. He recalled that just six years ago, SG Shire Council had suggested the closure of the Mirboo North Pool, but the committee of the FoMNSP together with the community had worked extremely hard to ensure that the pool was being redeveloped instead.
Jodie Pincini, Secretary of FoMNSP, thanked the Community Foundation for all of its support over that time, including the significant grant of $450,000 towards the pool redevelopment and a commitment to match funds raised by the community up to $100,000.
This year the Community Foundation is not only celebrating its 10th birthday, but also all of the projects that it has supported over the last 10 years. Over that time MNDCF has given almost $1.4 million in grants to enable community groups to strengthen their communities.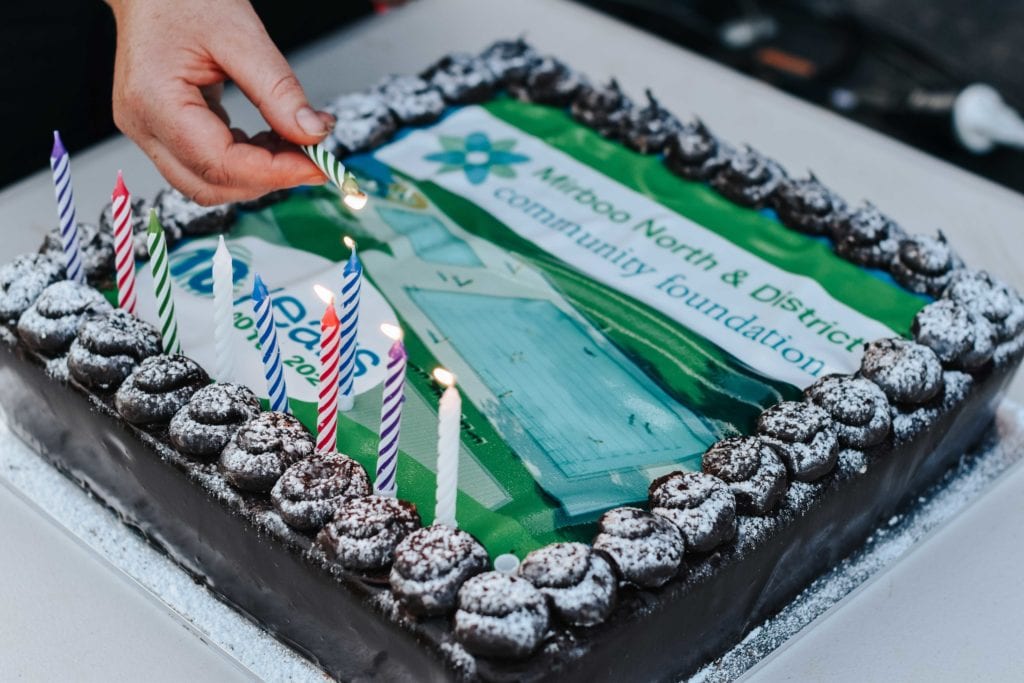 The Community Foundation looks forward to continuing to celebrate across 2020 with the groups and organisations who have all had an impact with their grants received. Together we thrive.