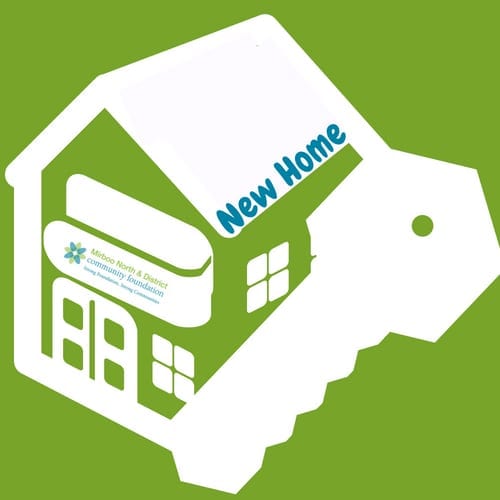 Our New Home
The Community Foundation is very pleased to announce that it is moving to a new home, here in Mirboo North. We have taken on a lease of 96 Ridgway, formerly the In-line Café, and should move in by the end of August. While there is some sadness at leaving our existing office space, in the shared office with the Community Bank at the rear of the bank itself, the move allows us to remedy the shortage of space and the lack of visibility.
Raising visibility was an important driver for this move to a building with frontage on Ridgway, as this issue was emphasised strongly by both members and the community in the survey carried out in mid 2016 (79% of members and 81% of the community said that they would like to see the Community Foundation increasing visibility). It was also flagged in that survey that there was a need to increase accessibility to and transparency of the Directors, staff and activities of the Community Foundation.
Our new home will be a community connected space and will provide opportunities for networking, discussing ideas, collaboration, capacity building and collective action. It will offer the Community Foundation a way in which to tell the community more about what we do and how we are doing it, both indoors and out. It will also provide a great opportunity for the Community Foundation to actively promote community events and projects in a publicly accessible and visible space.
The benefits of this move are that it will significantly improve our visibility and accessibility in the community, thereby providing opportunities for people to engage with us in their own way, whether by dropping in, reading some of our impact stories or simply stopping for a rest in the sun in the outdoor area.
While still in planning, there will certainly be space within the building for community activities, perhaps a coworking space. If you have any thoughts, we'd love to hear them on ruth.rogan@mirboodistrictfoundation.org.au.