MNSC – Community Leadership Forum 2018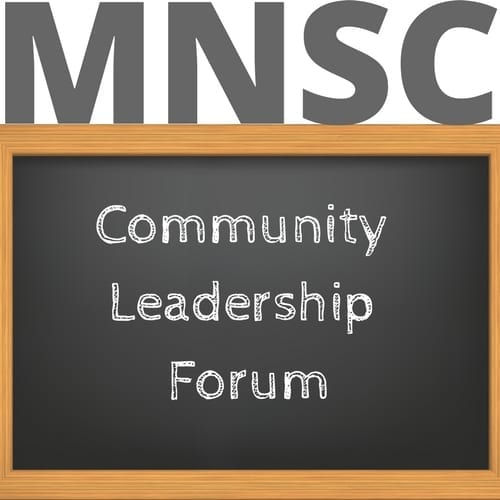 One element of the Year 9 Community Breakout program at Mirboo North Secondary College is the Community Leadership Forum. The aim of this Forum, organised by Rebecca Woodall, Year 9 Breakout Co-ordinator, is to expose the Year 9 students to the why and how of getting involved in volunteering in the community, thereby helping to embed in them a sense of belonging.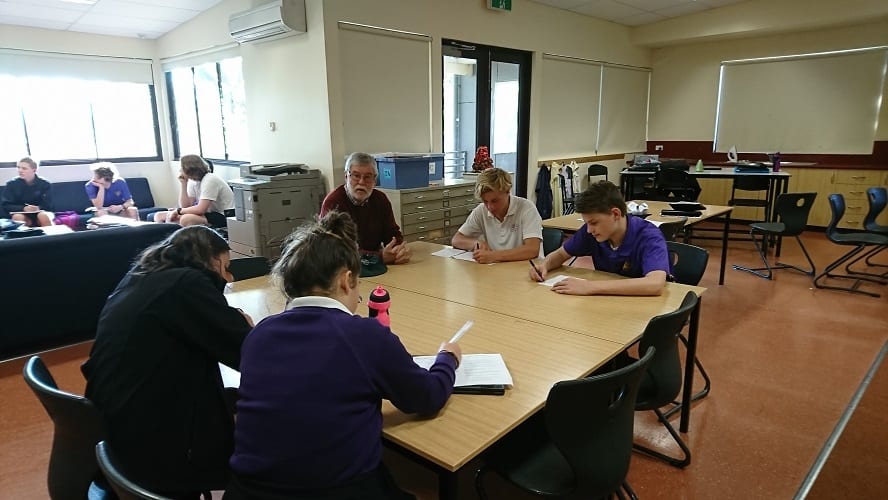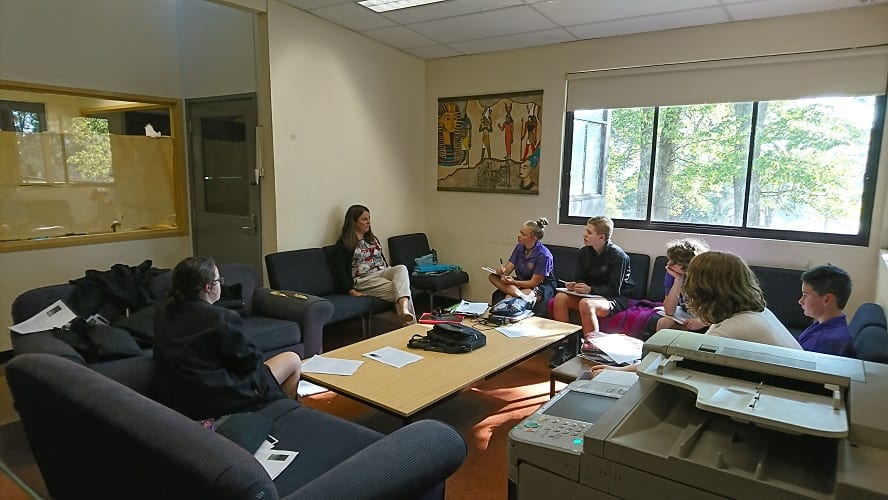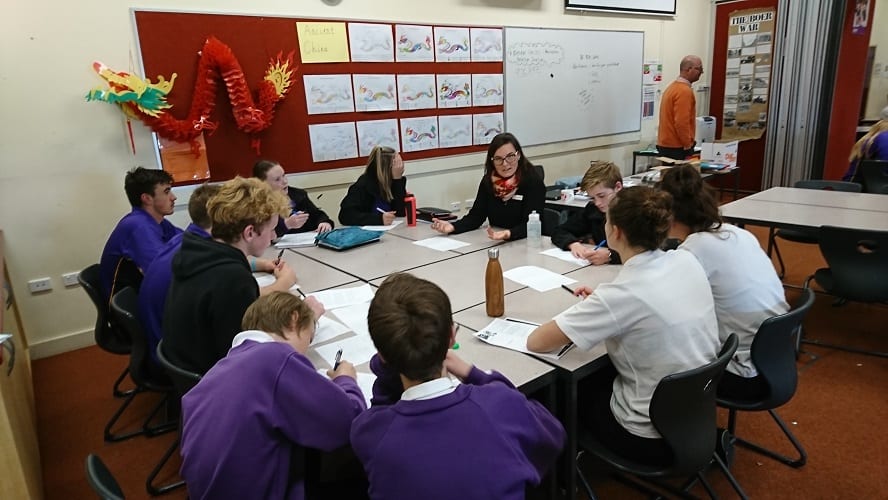 The Community Leadership forum was even more interactive and engaging in its new format which allowed the seven community members who attended to spend 15 minutes each with five different small groups of Year 9 students. These community members included Rob Waycott (of Mirboo North Times), Eloise O'Brien (of Boolarra BMX Track), Warren Werner (Wednesday Warriors), Paula Calafiore (Italian Festa and more), Neil Trease (Wednesday Warriors and more), Ruth Rogan (Community Foundation and MN Art Show) and Thomasin Bales (MCDI Community Project Officer and more).
To assist the interaction between the Year 9 students and the various community members, the students were provided with a list of questions which they could ask: this list included everything from 'how long have you been volunteering?' to 'what are your top three tips for becoming involved in the community?' to 'do you work as well as volunteer?', 'what are the challenges of being a volunteer'? and 'what are the upsides of being a volunteer?'.
While this format meant that each individual community member told their story a good few times, the ability to interact in a small group format, chat with and hear the opinions and views of the Year 9s, made it very worthwhile. It was also interesting to see the different focus of each group of students.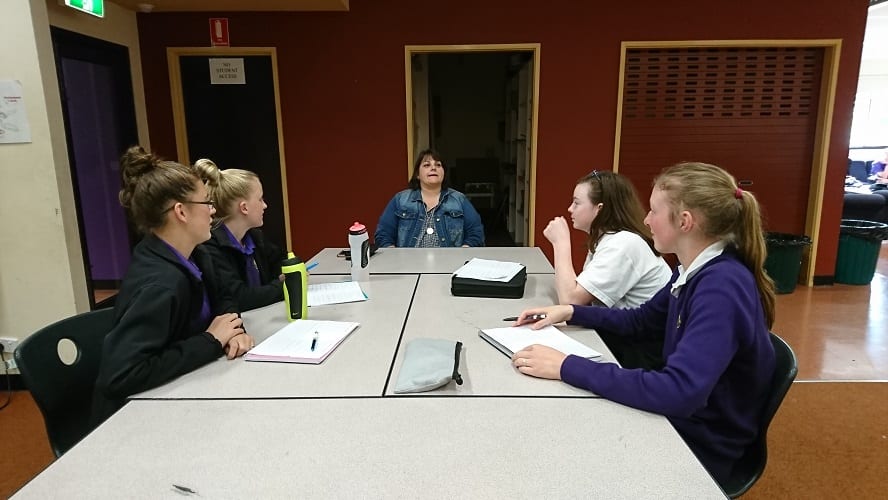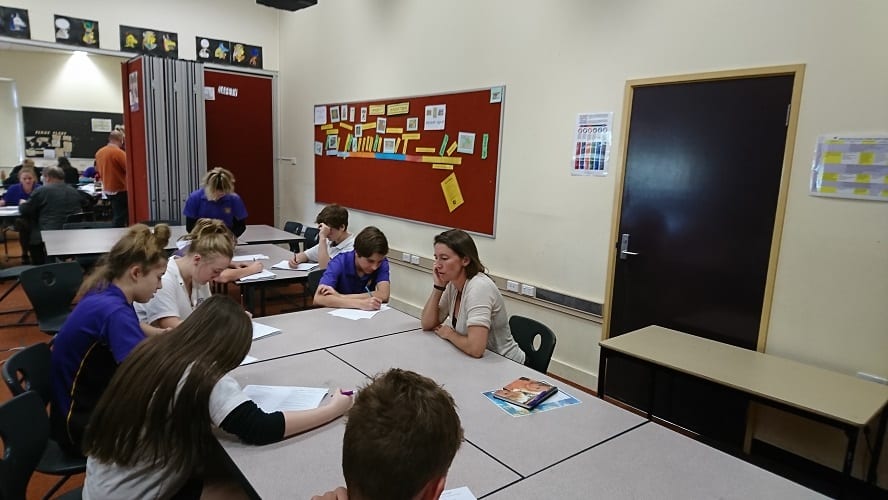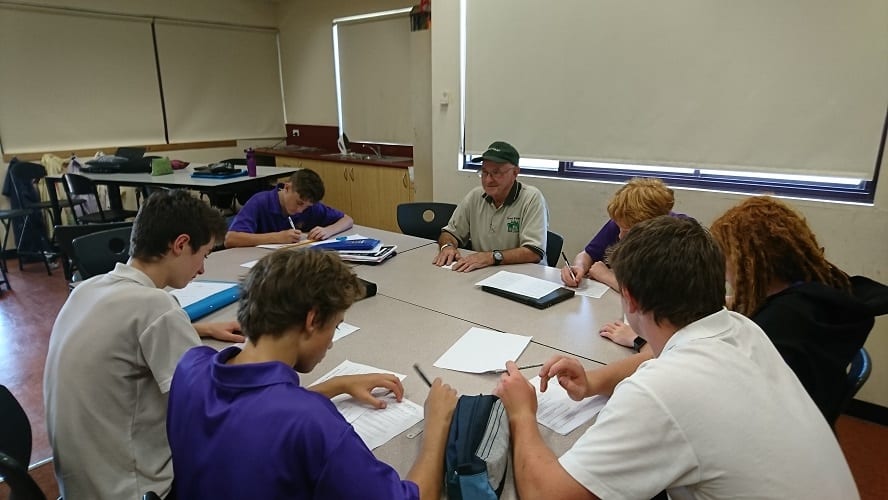 Here's what the community leaders got out of it:
'The students were all engaged and genuinely seemed interested in hearing my story and my level of engagement in volunteering in the community,' commented Paula Calafiore. 'My favourite question was 'how long have you been an active volunteer?'. When I told them 25 years, some went 'Wow', she added.
Speaking to Eloise O'Brien, who has written the BMX Article in this newsletter, she commented 'I just kept telling each group 'don't take no for an answer'. With a little bit of help, you would be amazed at what you can do in your area.'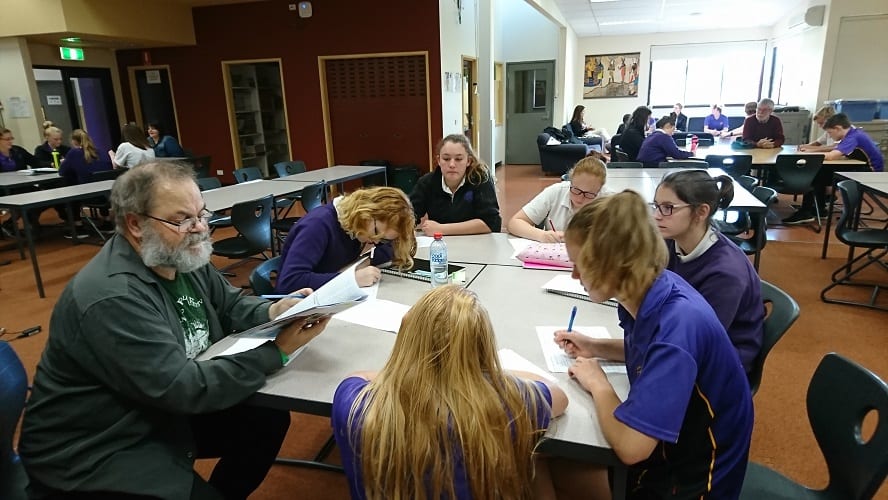 'I had to explain who the Wednesday Warriors were quite a few times,' chuckled Neil. 'I said that they could come along during the school holidays on a Wednesday morning, and find out more.' Apparently that has happened in the past and young people are very welcome.
Thomasin Bales gave me her three top tips for becoming more active in the community:
'First, pick an activity you enjoy and if not already involved, join in. Second, if people invite you to help, go with it, or be ready to offer help where you can see it might be needed. Thirdly, maintain a sense of enjoyment. Volunteering should benefit you as well as your group. Enjoy meeting new people, and gaining new friends and new skills. If your role is becoming irritating, seriously examine whether it might be improved with a conversation or a change in approach, or whether a different role might suit better,' she said.
For my part, I enjoyed discussing the challenges and highlights of volunteering. We agreed that involvement with community groups can be challenging due to the variety of opinions and 'ways of doing things'. I commented that I find that it is this very diversity which makes community groups so effective. I may not have the skills to do x, y or z, but a group will always bring a much wider variety of skills and together can achieve much more than I could as an individual. But this does require patience.
Hopefully the students got as much from this as we did!