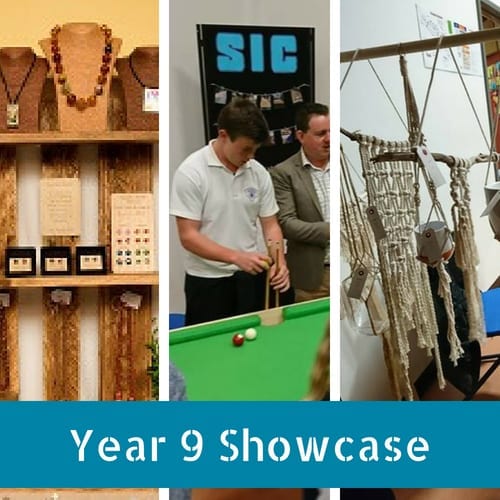 MNSC Year 9 Showcase
Community Foundations are key community enablers on many different levels, and one advantage is their ability to bringing funding into new territory, where new, innovative and somewhat unproven ideas can bring benefit to the community. The MNSC Year 9 Showcase is one such project.
The Year 9 students of Mirboo North Secondary College held their Showcase Presentation evening last week in front of a large audience of families, friends and teachers. It was a fantastic evening filled with enthusiasm, passion, nerves and bravery as each Year 9 student presented the outcome of the challenge set by their teachers: to spend a semester pursuing their passions and gaining a stronger understanding of how they learn best.
This project started as an idea to try 'something different'. 'I wanted to apply some of the latest educational research that was coming out,' said Bec Woodall, Year 9 Teacher, 'which was pointing to a preferred increase in student autonomy, research skills, problem solving ability and self-determination.' Once the idea took hold, the MN Secondary College applied for a Community Grant from the Mirboo North & District Community Foundation, and their application was successful.
And how did it all work in practice?
Clay Couples, Year 9 Teacher, explained that 'allowing studentst to dictate their own curriculum didn't make it easy for them. In fact, the reaslisation that pursuing their passions could be hard work was an uncomfortable revelation. Working with other people through negotiation, identifying skills they would require to succeed and learning them, pushing themselves to remain organised and on track with their self-developed timelines, overcoming obstacles and disappointment in order to stay true to their vision… resilience was required at times, humility, patience, perseverance'.
But the results were not disappointing, perhaps not exactly as was planned or expected by the students, but they were diverse, passionate and interesting. The students' projects ranged from constructing pool tables, to homeless kits, from 3D printing phone cases, to footy training videos, from hip hop dance to musical performance, from apps to websites to coffee shops. Some weren't perhaps as polished as others, but as Clay noted, 'the journey is what matters most'.
Congratulations to each and every one of those students, they were impressive – more impressive than they perhaps realise.
Congratulations must also go to the three inspirational teachers who team taught the Showcase project: Bec Woodall, Wendy King and Clay Cupples. It was their ideas and energy which transferred to their students and made the Showcase Project a success – the funding is only one small piece of that whole.
Snapshot of a few Showcase Projects, in the words of the students:
'I made a large jewellery stand out of a pallet for the MN Art Show; the hardest part about this stand was pulling apart the planks. The larger stand was 3 branches attached to a large piece of driftwood. The longest part of the project was winding the rope around the joints of the branches. All over the project was enjoyable and a learning curve for me.' Harry Mahoney.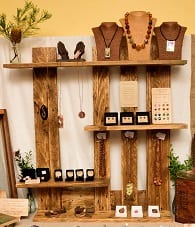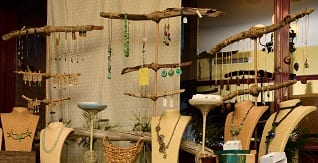 'Our names are Kelsi and Isabella. For our showcase project, we decided to make helpful packs to give out to the homeless either in Melbourne or around Gippsland. We wanted to do this because we can only imagine how hard it must be for someone living on the streets without having something as simple as soap.
The process took a long time. We had a few different ideas at the start but we did not really like any of them. We were already three weeks into the project when we decided to make the packs. The process took longer than we thought because we had to get the word around so people knew to donate. We also had to wait for the bags to arrive after we ordered them. We also wanted to work with organisations to hand out the packs but a lot of the places didn't do direct contact with their clients. We are still looking for a place to donate the bags we have made. We are so proud of everything we have achieved and can't wait to hand them out!'
Kelsi and Isabella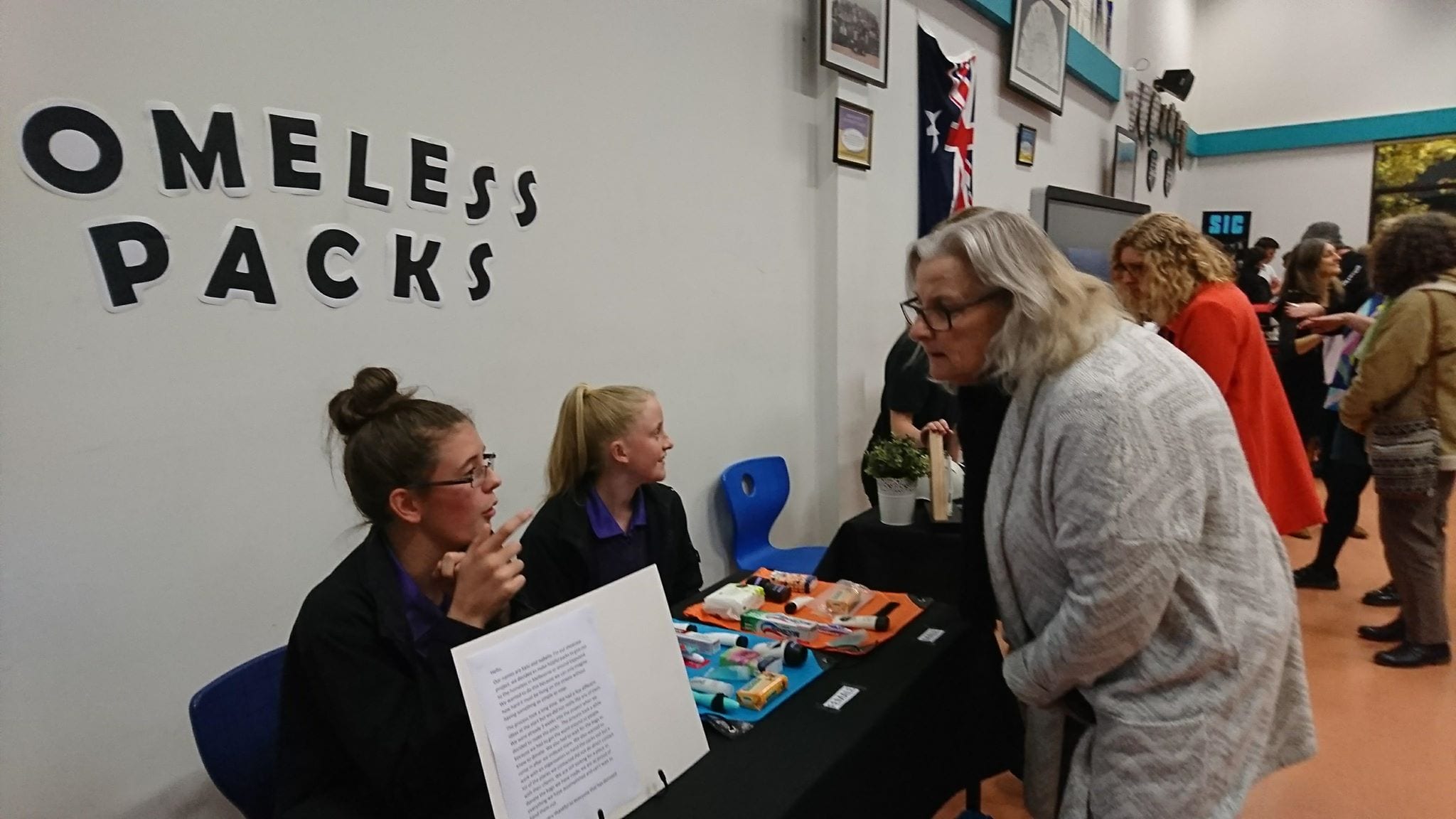 'My journey started when I was brainstorming ideas….I thought of things I was passionate about and loved to do…So after some reflection I chose to challenge myself to learn a new instrument, the saxophone and make macramé pot hangers, which was something I'd started learning how to do last year. After some discussion with other students I learnt that Caitlyn also wanted to focus on music, so we both decided to learn how to play some songs together. As a solo project I decided to sell my macramé pot holders so I could raise money for OXFAM and help other people with less than we have here in Australia.
I thought this was going to be easy, but no it wasn't. There was a lot of planning that needed to happen, like designing the holders, making the macramé and then making the rack to display it on, which thanks to Mr Z, and maths, was possible. It took a long time to make the stands, which made it hard to find time to practise with Caitlyn. For that matter, learning saxophone was not easy either. I started learning saxophone only about 12 weeks ago with Mr Abicare and even with lots of practice at home, it was still very challenging.
I learned a lot of different skills this year in Showcase, like: time management, how to make a display stand, playing the saxophone and making macramé pot holders and wall hangings. It was really great having a class where I could just focus on all the things I was really passionate about. It's great that I can also use those skills to help others.' Emre Cupples