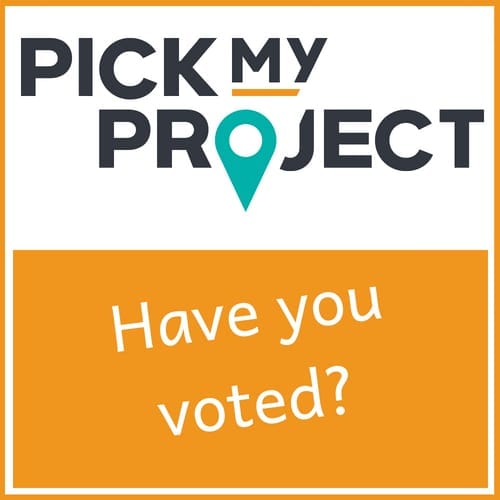 Have you Picked your Projects?
Pick My Project is a state government initiative to give $30M through an online community grants program that gives us all the chance to suggest project ideas and then vote to decide which ones are funded.
It is the first program of its kind in Victoria, and the idea is that everyone has the opportunity to vote for the projects they would like to fund in their communities – those with the most votes will receive a grant.
The community projects have been vetted and voting is now open until Monday 17th September at 5pm. So, how do you find out what projects have been approved for funding in your area? And how do you vote for them? It does take a little bit of time, but our community projects are worth it!
Registration and Voting
Step 1 – go to https://pickmyproject.vic.gov.au and click on 'Register' on the top right of the screen. Some simple information is required, as well as an email address and password. You will need a mobile phone.
If you don't have an email address or mobile phone, but still want to vote, call 1800 797 818 and they will help you create an account and complete your vote.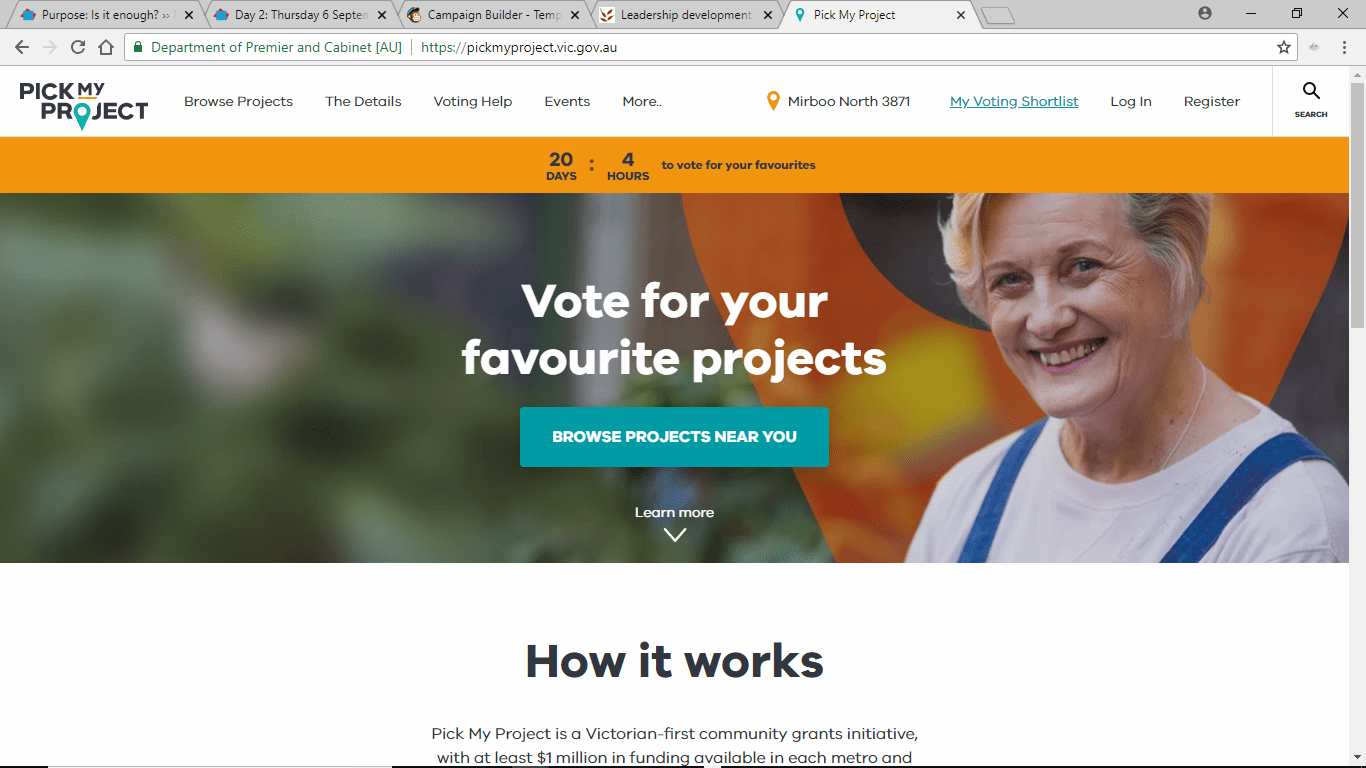 Step 2 – Click 'Login', also on the top right of the screen on https://pickmyproject.com.au
and then set your location using your town or postcode. Once selected, click 'Browse Projects' on the top left of screen. This can be viewed as a list or using the map, and will include all projects within a 50km radius of your location – thankfully, the closest projects are listed first. You can see more details of each project, if you click them.
Step 3 – Voting: There is a button under each project 'Add to Shortlist'. You can choose up to six projects for your shortlist. This list needs to be shortened to three in order to 'Submit Vote'. Once you click on this, your mobile phone will receive a four digit code and you will need to enter this on the screen and press 'Submit'.
Step 4 – Tell your friends to vote J Projects in our community will only get funding if they have a large number of votes! Any problems just call 1800 797 818.
The Projects which fall within the Community Foundation's District are set out below (closest to furthest) – though there are many more within the 50km radius.
Mirboo North Splash Park (providing interactive water play and a tourist attraction as part of redevelopment of MN Pool).
Mirboo North Community Opp Shop (purchase of a retail premises for this community opp Shop)
Quality Bench Seating and Picnic Table Setting (at Walter J Tuck Reserve)
Mirboo North Golf Club Fairway Irrigation (to improve existing facilities for locals and tourists alike)
Fooverage (Food and Wine fair at Mossvale Park to showcase high quality Gippsland food and beverages in January 2019)
Purchase of a Mobile Stage for Boolarra Folk Festival (for this free annual event and other community events)
Community Training and Meeting Space (Provide community groups with free community meeting and / or training space in Boolarra)
Empowering Girls (residential program provided over four weekends in Allambee, in collaboration with United Muslim Sisters of the Latrobe Valley)
Empower Youth (camp / activity based program at Allambee, in in collaboration with United Muslim Sisters of the Latrobe Valley)