A delightful, collaborative and delicious initiative comes to South Gippsland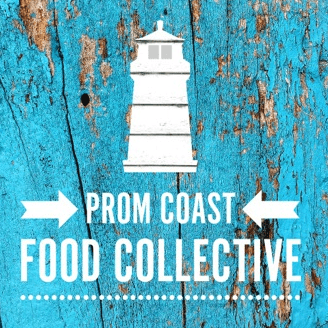 In the idyllic hills of South Gippsland, lies a veritable cornucopia of incredible, organically grown and locally crafted produce.
From pasture-raised chicken, pork, beef, lamb and venison to honey harvested from local hives and cheeses made in small, family managed facilities; it's all right there. In the lush, rolling greenery bordered by what the locals affectionately call the Prom Coast.
Here, the rich soil is being lovingly nurtured back to life by a growing cohort of small farming families, who are mindful of the footprint they leave on the land they tend and the health of the animals they raise.
These small-scale, agricultural enterprises are staging a renaissance, reviving old farming traditions and giving them a twenty-first century tweak, where online platforms provide channels for direct marketing and sales.
They're building relationships and going around 'the middle man' that is the soulless supermarket aisle, engaging directly with their customers.
And now, a cohort of these conscientious South Gippsland producers, alongside a food loving (newly established) local who wants to see our choice as consumers preserved into the future, are taking that community one step further, with the creation of a food collective.
"This represents a movement back to the solidarity community, where farmers and consumers connect with, and support one another, and in particular, the farmer who puts the food on their table," explains co-founder and producer Sally Ruljancich.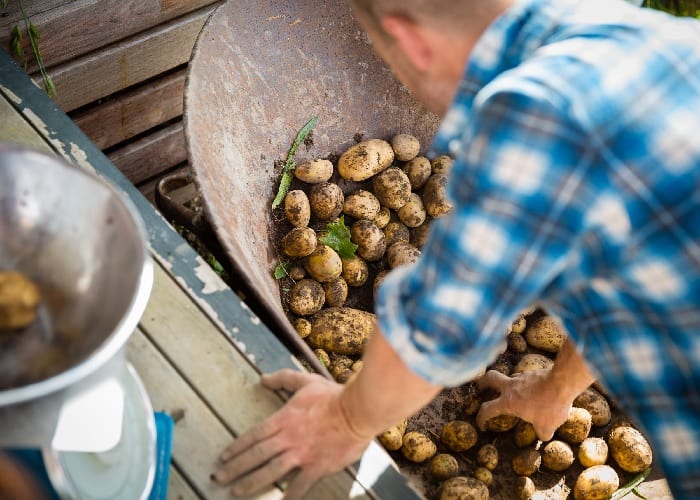 As a 'local food revolutionary', Sally knows it's going to take a collaborative effort from both the consumer and producer to challenge the industrial farming juggernaut. So when customer Bronwyn Davis approached her with the idea of a 'food community' she was more than ready to talk.
"Before I came here (Fish Creek), I was a customer of Colin and Sally's Organic Beef and Lamb," Bronwyn says. "They were lovely to deal with and Sally felt a bit like a friend in an entirely new area when we moved here 18 months ago."
Bronwyn began frequenting the local, Foster farmer's market, and soon also befriended Amelia Bright from Amber Creek Farm and Sawmill. The three subsequently teamed up and have spent the last year planning and researching.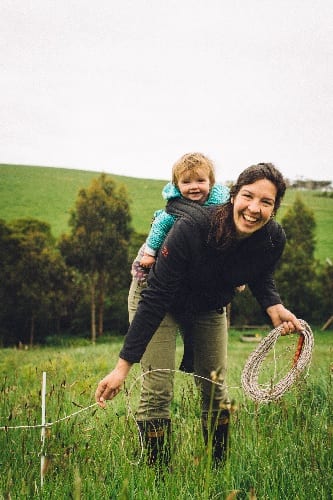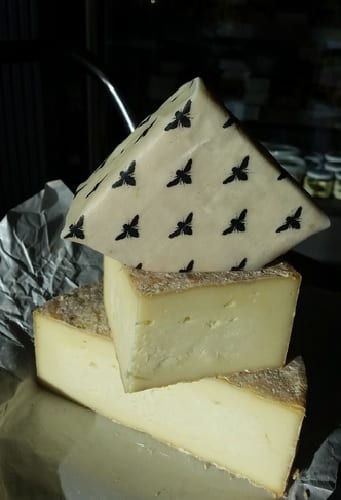 One of the things that sets the Prom Coast Food Collective (PCFC) apart is the range of products on offer via their online ordering platform. The other is the way they operate.
"We haven't established ourselves as any type of 'entity' as yet and we're doing this very organically," says Amelia. "It's very much community-driven."
The trio is volunteering their time to facilitate administration of the co-op, with 15 contributing producers and suppliers setting their own prices and receiving 100% return on product sold.
Bronwyn says that from a consumer perspective, the PCFC provides convenience and choice, alongside the change-making act of supporting local families and sustainable farming practices.
"We want this to be a genuine competitor for the big supermarket chains," explains Bronwyn. "What you see now is the beginning of a much bigger picture for the co-op and the community that's been so wonderful in supporting us."
"We've been blown away by the incredible producers and makers who've got behind this, and the amount of people who are serious about supporting the initiative, with 360 subscribers in just over a month. These are the champions of a much needed local food revolution," says Sally.
The co-op is different to a farmer's market in that all products are pre-purchased via an online shop front, with producers and customers converging every third Sunday of the month to deliver and collect their orders.
"This is an authentic way for people to 'know your farmer, know your food'," says Amelia.
And let's not forget the deliciousness! The PCFC has taken the humble veggie box a few giant leaps further, with a range of proteins from: Mirboo Pastured Poultry, PS It's Organic (beef), Colin and Sally's (lamb), Amber Creek Farm (pork) and Terramirra Venison.
"We have award winning cheeses from Prom Country Cheese and Pangrazzi Cheese, locally produced honey and preserves from our co-op hosts Blue Tree Honey Farm, organic eggs from Kilmorack Farm, chemical free cleaning products from Larkrise and a gorgeous personal care range from Barany Naturals," says Bronwyn.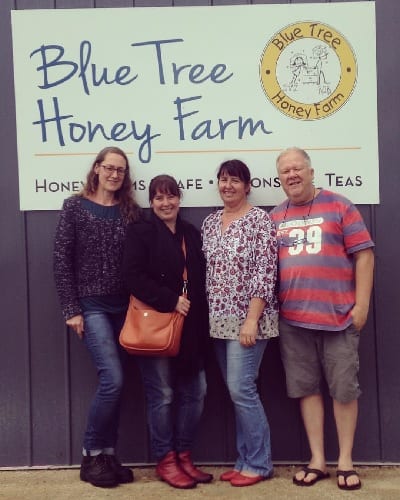 "There's also fruit and veg from Finmaw Farm, garlic from Mirboo Farm, delicious bone broths from ToneMade, gorgeous saffron from Hocus Crocus, Gippsland Rhubarb, natural wines from The Wine Farm, Fish Creek Mount of Olives oil, delicious baked goods from Oak and Swan Sourdough and new products coming soon that we're very excited about; beautiful butter, as well as cream, milk and yoghurt in recyclable glass bottles and jars."
To keep up with the ever-growing list of local products on offer from the Prom Coast Food Co-Op, follow them on Facebook and subscribe to their mailing list – https://promcoastfoodcoop.wixsite.com/subscribe.
For a truly unique and revolutionary shopping experience, find the Prom Coast Food Co-Op's online shop here – https://openfoodnetwork.org.au/prom-coast-food-co-op/shop.
Contacts:
Amelia Bright
Co-founder, Prom Coast Food Co-op; Co-founder, Amber Creek Farm and Sawmill
M: 0407 988 274
E: amber.creek.farm@hotmail.com
Sally Ruljancich
Co-founder, Prom Coast Food Co-op; Co-founder, Colin and Sally's Organic Lamb and Beef
M: 0404 490 035