Social Media Workshop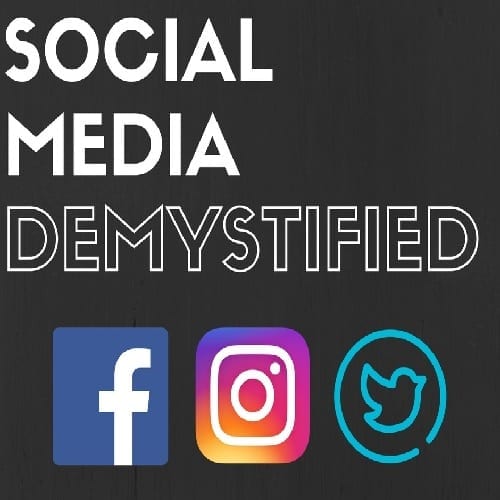 With so many ways to communicate on social media and marketing platforms these days it's no wonder that a lot of us are mystified as to where to begin.
Facebook is familiar to most of us as a cost effective way to keep in touch with friends and family members near and far, with photos, videos and stories. However, when we need to take the next step, to use social media in a business or community group environment, to ensure connection and engagement with a broader audience, this requires a new set of skills. These tools are contained in Facebook and other social media but only social media savvy businesses and community groups use them to reap the rewards of not only reaching but engaging their target audiences.
So how do you get those skills?
The Community Foundation understands the importance of effective communication and engagement, and that building capacity in social media will help strengthen community groups in our district. We are therefore delighted to announce that we will be offering 10 places at a free Social Media Workshop on Monday 21st August with Mac & Ernie.
Erika McInerney the founder of Mac & Ernie, has over 20 years of marketing and advertising experience, and a proven track record of putting social media to work for businesses. Erika is well placed to help our community groups navigate the sometimes-confusing world of digital and social marketing.
This Social Media Workshop will provide practical, accessible and customised advice that your community group will be able to act on immediately, helping you to reach and engage old and new target audiences.
How can you apply for a place?
You need to belong to a community group within the Community Foundation's district (Mirboo North, Boolarra, Mirboo, Darlimurla, Dumbalk, Allambee, Hallston, Thorpdale, Yinnar)

Only one participant from a community group will be permitted to attend.

The participant applying must be the Page administrator for their Community groups FB page and supply a short recommendation from the Chair/President of your Community group.

Your Community group must be prepared to supply Mac & Ernie with any information such as Facebook stats prior to the workshop if requested.

On behalf of you Community Group you must be willing to participate in a post workshop "homework".
All submissions for a place will be considered, however preference will be given to Community & Members who attended our Community and Members meeting at the Baromi Centre last Monday, 26th June.
Submissions must be sent via e-mail to admin@mirboodistrictfoundation.org.au by 5pm on the 21st July 2017.
Your e-mail application needs to include the following:
Community Group Name:
President / Chair Name:
Contact number for President/Chair:
Your Name:
Your Contact Number:
Your E-Mail Address:
Short recommendation from your Chair/President supporting you receiving the training that may be attached to your e-mail or may be sent in a separate e-mail from the Chair.