Thorpdale Recreation Reserve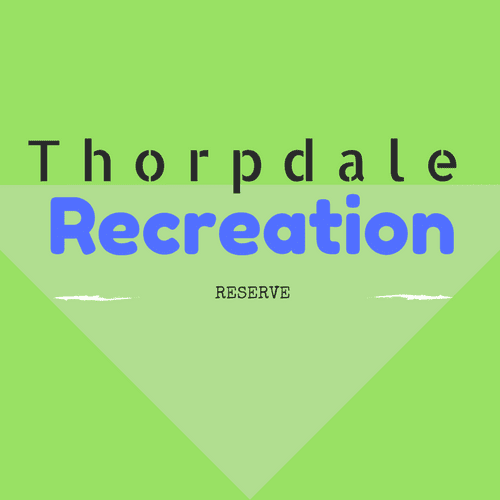 For a while we had been aware that the Thorpdale Rec Reserve's boundary fence was deteriorating below ground level and in some places quite badly. We had been monitoring the fence to ensure player safety however in some places the upright posts were close to non-existent due to rust. We knew we had to do something and quickly, so we decided we had to make a start in the area which was the worst. As the cost was significant, we decided to replace the boundary fence in stages, but what started out as a pipe dream, ended in the full cost being raised to replace the fence all in one go, including the creation of a concrete mow strip to minimise volunteer labour with ongoing whipper snipping.
When we heard we had been successful in our application to the Mirboo North & District Community Foundation at the end of 2016, we were delighted as this grant together with funds raised and a grant from Baw Baw Shire would be enough to get us half way around the oval.
While there was a lot of concern from the community that only 'half a job' was going to be done, the Rec Reserve's Committee of Management (COM) were ecstatic that we could get some of the fence replaced, ensuring player and spectator safety – after all 'Rome wasn't built in a day'. So we set off, finalising quotes and contractor timelines, only to be advised that we were successful in obtaining a Bendigo Bank community grant from Trafalgar Community Bank. You can imagine our delight! We were however still a little short, so the Thorpdale Football Netball Club offered to assist with another community fundraising event – and we were there! We had the funds to do all bar a 60m section where the existing pickets are. We installed black chainmesh fencing along with personnel and emergency access gates around the whole oval with a 400mm concrete mow strip below.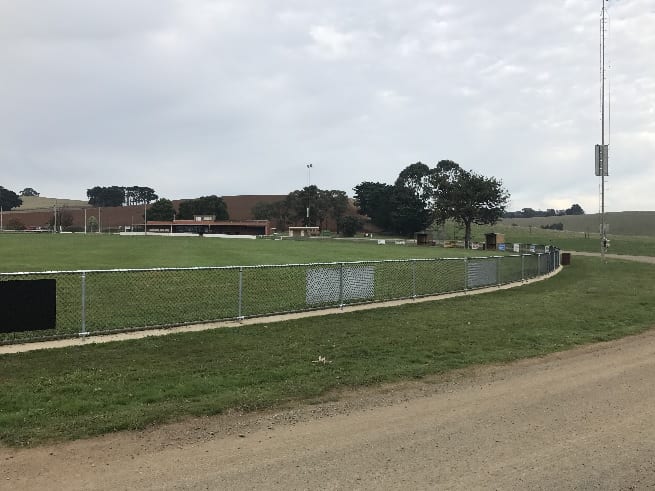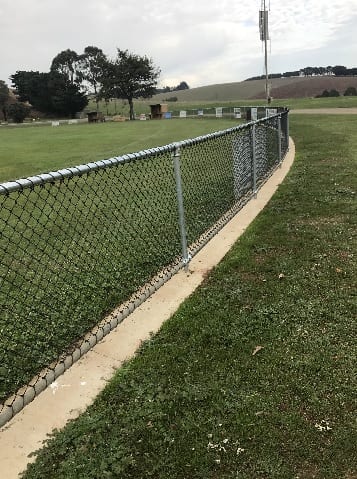 To minimise costs and ensure project completion, the community generously donated much effort and time in kind, including working bees to dismantle and remove the rusting fence and back filling the concrete strip with dirt and sow grass, all in time for the start of the Mid Gippsland Football Season. The top bar was also re-used at the bottom of the fence to save money.
Some might have thought that this was too big a project for a small community, but it became clear that the willpower, determination, dedication and community spirit in Thorpdale was more than enough to get one of the Thorpdale Rec Reserve's biggest projects to date across the line. Thorpdale Recreation Reserve are very pleased with the result and want to thank the community for supporting and assisting and of course the financial contributors, who helped make this Project a reality – Mirboo North and District Community Foundation, Baw Baw Shire, Trafalgar and District Community Bank and the Thorpdale Football Netball Club. The Thorpdale Recreation Reserve was very honoured to receive a Community Grant of $7,500 from the Community Foundation in 2016.