Transitioning Coal Communities


The Community Foundation is delighted to announce that it will be co-hosting the Transitioning Coal Communities Tour when it comes to the Latrobe Valley on 26/27th April 2017
This tour is an initiative of the Australian Environmental Grantmakers Network (AEGN) to bring to Australia the ideas and expertise of two outstanding community organisers from the Appalachian Region of the US, Justin Maxson and Lisa Abbott, who have been directly involved in reshaping their region's economy from one that relied principally on coal extraction to a flexible modern economy. Community organisations in Appalachia, once the US's largest coal producing region, have been working for decades to transform their economy, and that experience could help fast-track the transition process for the Latrobe Valley.
As a community foundation with a district covering the communities adjoining the Latrobe Valley (Thorpdale, Mirboo North, Mirboo, Dumbalk, Allambee and Halston) as well as communities within the Latrobe Valley (Yinnar and Boolarra) we are keenly aware that the closure of Hazelwood will significantly impact the economy of our district. However, we have confidence in the resilience and energy of our local community organisations and individuals, to come together and be part of the reshaping of our future. For this reason and because we think the AEGN initiative offers our community a great opportunity to do just that, we were delighted to be asked to co-host its visit to the Latrobe Valley.
On the evening of Wednesday 26th April, Justin and Lisa will present and discuss their experiences from their work in the US at a community meeting, including community groups, local government, policy makers and individuals. The discussion will include:
· the role of community driven economic development initiatives;
· what advocacy and community engagement contributed;
· the government policies and programs which have driven more equitable changes; and
· how community foundations and grantmakers might play a role.
Details around time and venue are still to be confirmed, but please save the date and we will confirm these shortly. For more info, please call Ruth Rogan at 0418 301 092 or by email at ruth.rogan@mirboodistrictfoundation.org.au
Justin Maxson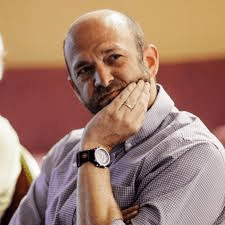 Justin is currently Executive Director of the Mary Reynolds Babcock Foundation, whose mission is to help people and places move out of poverty and achieve greater social and economic justice. For 13 years prior to that Justin was President of the Mountain Association for Community Economic Development (MACED), which played an important role in the Appalachian Transition Initiative. MACED focuses on: enterprise development, creating new economic opportunities; capacity building to develop strong entrepreneurs, program demonstration and research and policy to influence government.
Lisa Abbott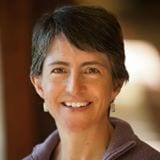 Lisa has over 20 years experience as an organiser with Kentuckians for the Commonwealth (KFTC), a state-wide social justice organisation which is part of the Appalachian Transition Initiative. For 13 years Lisa was the Organising Director at KFTC and she has led many campaigns to improve Kentuckian society, responding to the particular needs of people living in a coal region. Lisa now co-ordinates KFTC's Empower Kentucky project. Through a process which engaged more than 1,000 people, this project is developing a state plan to achieve the community's goals of improving health, generating good new jobs, ensuring affordable energy, and addressing climate change.