U3A Mirboo North &District Enrolment Day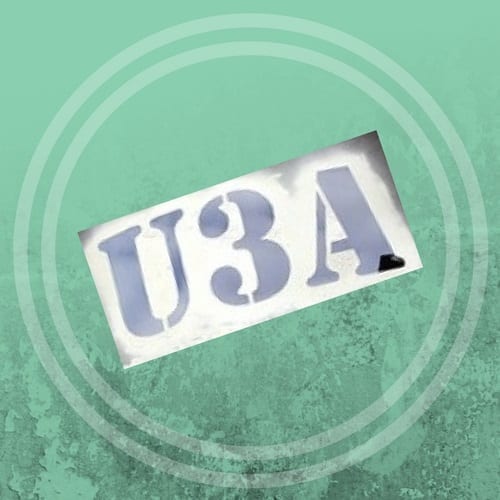 Only a few months ago a team of enthusiastic locals held a public meeting to engage the community in setting up a new group: 'U3A Mirboo North & District'. As most of you will know, U3A stands for University of the Third Age, and promotes lifelong learning and active aging. Across Australia U3A has hundreds of groups where thousands of members provide classes and activities for other retired and semi-retired members.
As a member of the Mirboo North & District U3A you can access as many of their courses as you would like. For the most part these will be free, unless there are materials costs which will require a nominal contribution (eg art materials), because the tutors and facilitators are all volunteers themselves.
Recently Cheryl Miscamble, President of the MND U3A announced, 'I am excited about the progress of U3A Mirboo North & District. Our very first Enrolment Day is fast approaching and that means our first set of courses and activities are just around the corner.'
'We have assembled a rich set of courses and activities for Term 4 (Oct – Dec 2017). Come along and talk with the tutors and facilitators about cinema, lunch group, ukulele, energy efficiency, creative writing, games, gardens, crafts…and more,' she continued.
Most U3A groups have enrolment days before the start of each term. They are a chance to learn about the courses and activities on offer, hear about what's happening with the group, and chat with other members.
This first Enrolment Day will be held on Friday 22 September, kicking off at 10:00am, and finishing around 2.00 pm, at the Mirboo North Community Shed ;ocated at 38 Burchell Lane, one street back from the main shopping centre.
The membership fee is a modest $45.00 per person, covering the remainder of 2017 and up to the end of 2018. (That's five terms for the price of four!) As mentioned, for the price of this membership fee, members can enrol for as many courses and activities as they wish, either at the enrolment day, or online from home.
To get on the mailing list for U3A Mirboo North & District, you can send an email to secretaryu3amnd@gmail.com giving name, email address, postal address and telephone number, or look on facebook for "U3A Mirboo North & District".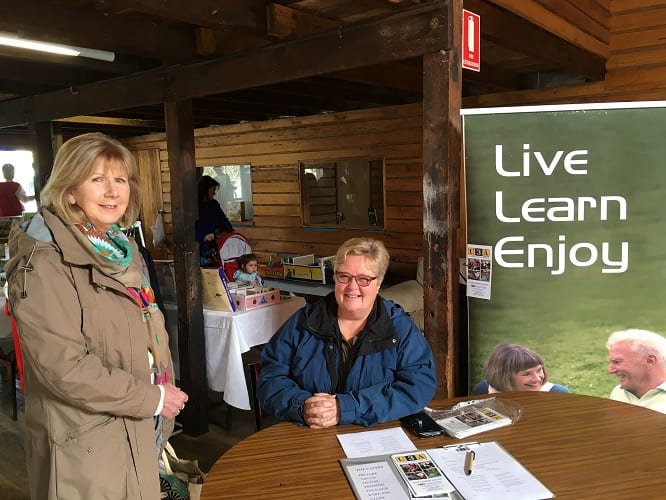 U3A Committee Members Anne Schafer (L) and Jill Campbell (R) at the recent Mirboo North Market.