The University of the Third Age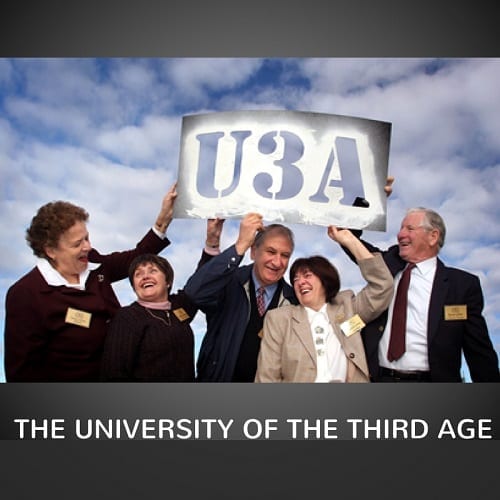 U3A is an international movement aiming to encourage older people to freely share their interests, knowledge and skills, so that they can become aware of their intellectual, cultural and aesthetic potentials. It is a self-funded, voluntary organisation formed to work co-operatively with existing community organisations. Those who teach and those who learn are all U3A members and group leaders are not paid. No education qualifications are required to join U3A courses. There are no exams or awards, except where there may be an opportunity to showcase the achievements of members.
Currently with 106 groups in Victoria (55 in rural communities), U3A services around 35,000 members, promoting positive ageing and social connection. It provides low cost lifelong learning for senior members of the community. The University of the Third Age is open to seniors, those contemplating retirement, participants and volunteers who value the opportunities afforded.
Courses on offer are determined by the level of interest in the community and the availability of volunteer tutors to facilitate sessions. They may include, but are not limited to:
Computer studies

Creative arts

Cultural studies

Performing arts

Current affairs

Languages
Financial affairs

Sciences

Games

Health and fitness

Leisure activities
This is an important and long overdue initiative for the Mirboo North district and you will be warmly welcomed at the public meeting on Friday 5 May 2017 at 11.00 am to be held at the Mirboo North Community Shed, 38-40 Burchell Lane.