Viv Williams – Media & Operations Co-ordinator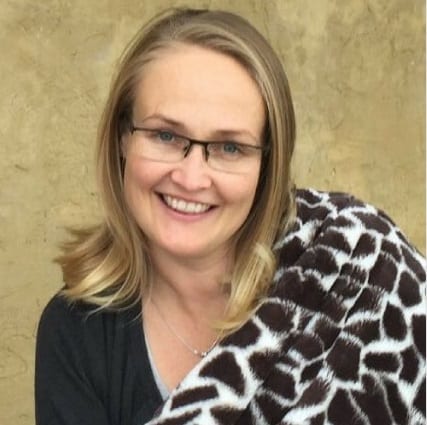 Viv Williams, our Media and Operations Co-ordinator, joined the team of two employees in April 2017.
Originally from South Africa, Viv's background is in marketing, event management, media and visual communication sales. She and her husband moved to Australia in 2007 with their two sons, where they started a signage business and welcomed the arrival of their daughter. In late 2013 they moved to Mirboo North and last year they bought a farm out in Mirboo.
Viv works from the Community Foundation office which is shared with the Mirboo North & District Community Bank, in the building at the back of the Bendigo Bank. The office is accessed through a gate and laneway to the right hand side of the Bendigo Bank. Viv's working hours for 2018 will generally be Mondays and Thursdays. You can call in to the office on these days or send her an email to admin@mirboodistrictfoundation.org.au.
1.Where did you grow up and what brought you to Mirboo North?
I grew up in South Africa in a small town called Stilfontein in the North West Province. Stilfontein was established in 1949 as a residential centre for three large gold mines, the Hartebeesfontein, Buffelsfontein and Stilfontein mines.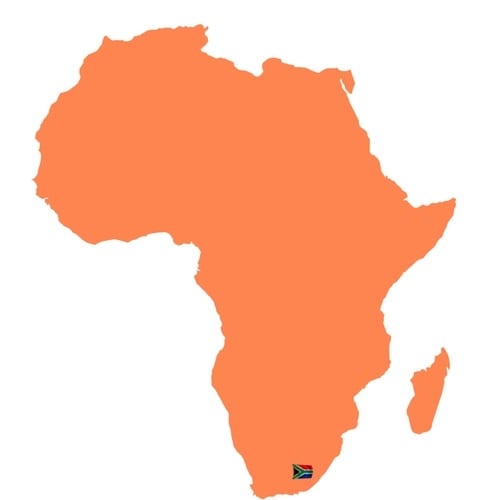 I moved to Australia in 2007 and settled with my family in Point Cook a suburb west of Melbourne. Keen campers we had often visited Wilsons Prom, so when we decided on a tree change, Gippsland was a natural choice – after weeks of scouting the various towns on our free weekends and chatting to school principals we discovered Mirboo North and felt right at home.
2.What does philanthropy mean to you?
Philanthropy to me means 'giving' to improve the welfare of others and our communities. I believe the giving part comes in many shapes and forms. Whilst some people can donate dollars to a cause, others may donate their time or their area of expertise. Doing something as small as helping out at your local op shop, working at a soup kitchen or becoming a committee member for a town event is 'giving'.
3. Name one thing that most people don't know about you?
I can read, write and speak Afrikaans fluently it is derived from the form of Dutch brought to the Cape by settlers in the 17th century. It is an official language of South Africa. This comes in handy at home when I need to have a conversation with my husband in front of my children which I don't particularly want to share with them…
4. What does the Media and Operations Co-ordinator do?
The MOC is responsible for developing communications campaigns, content and images for the Community Foundation, through our e-newsletter, social media, website and media releases. This was in response to feedback from the community that the Community Foundation was not visible and that they wanted to hear stories about the impact of the work that we do.
The MOC also organises events (members, grants, awards etc), prepares reports for the Board and sub-committees and keeps the office running smoothly.
5. What challenges have you faced during your life?
I was only 18 years old when I had my first child, and in my first year of tertiary studies. It certainly was a huge adjustment and I missed out on the life and social experience of a student. My father was not very impressed with me and didn't think I would finish my tertiary education.
I think that spurred me on to show him and the world that having a baby at such a young age does not mean you have to give up on your dreams. It took me a year longer than my peers in the end, finishing my studies via post.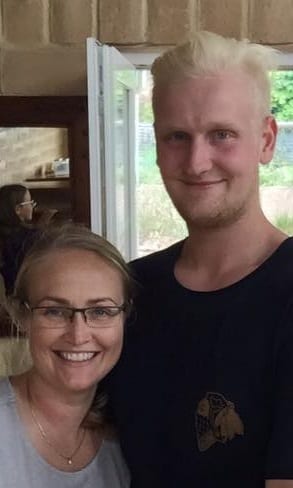 Dylan 23, now much taller than me.
6. What is your favourite holiday?
My favourite holiday is camping with my family at or very near to a beach. I love falling asleep and waking up to the sound of waves, the smell of the ocean air and scouring for sea shells. I enjoy fishing and it is always fabulous to end the beach day with a fish 'braai' (the South African word for a BBQ using wood).
8. What was the first community organisation you were involved with?
I was a Brownie, which was part of the Association of Girl Guides in South Africa. I was about eight when I joined, and I actually had to go to the next town which was about 20 minutes away as we did not have a pack in Stilfontein. We were fortunate that there was enough interest and about a year later we were able to start our very own pack at our local community hall. Brownies was my first introduction into philanthropy, to earn badges we did various philanthropic tasks.
9. What is top of your bucket list?
Top of my bucket list would be to spend a year with my family exploring Australia. I have visited a few places since our arrival in 2007 but that is only the tip of the iceberg. I believe travelling and exploring with children is one of the best educations you could give them.
9. Three things you didn't know about the Community Foundation before you started?
1) Its history – that it was established in 2010 to invest the 5.8M proceeds from the sale of the Mirboo North community aged care facility.
2) Where the office was located!
3) That it has an Educational Support Fund which gives out awards each year to students from our district going into their first year of third level education
10. If you had to work on one project only for the next year, what would it be?
It would be a personal project – we have recently moved to a farm in Mirboo, and the garden is very basic, which leaves me with a blank canvas. If I had a year, I would work on this as a project I would add fencing, pathways, landscape the garden, establish a vegetable garden, as well as a fruit orchard, build a chicken house & a wood fired pizza oven.