The Mirboo North and District Community Foundation was kindly invited by the Yinnar and District Historical Society to admire the restoration paint work that's been achieved on the iconic mural that is on the Railway Goods Shed Museum.
After receiving a Community Grant from the Community Foundation in 2019, the mural was artistically repainted by Pip Nicodemski and his wife Marie Ward. Marie did tell us that their son, Rory Nicodemski also helped them with the mural. The original was painted over 10 years ago by local artist trio Peter Corser, Ariane Ramsay and Catheryn Thompson.
President Phillip Williams thanked the Community Foundation for its support in awarding the grant, which ensured that the fading mural was reinvigorated. He said that over the years the mural has attracted much attention from visitors to the area but was also admired by locals alike. "It is an asset to our town, the mural of the train takes us back to our pioneer history, which is important for the museum, but also adds to the charming country feel that our town has."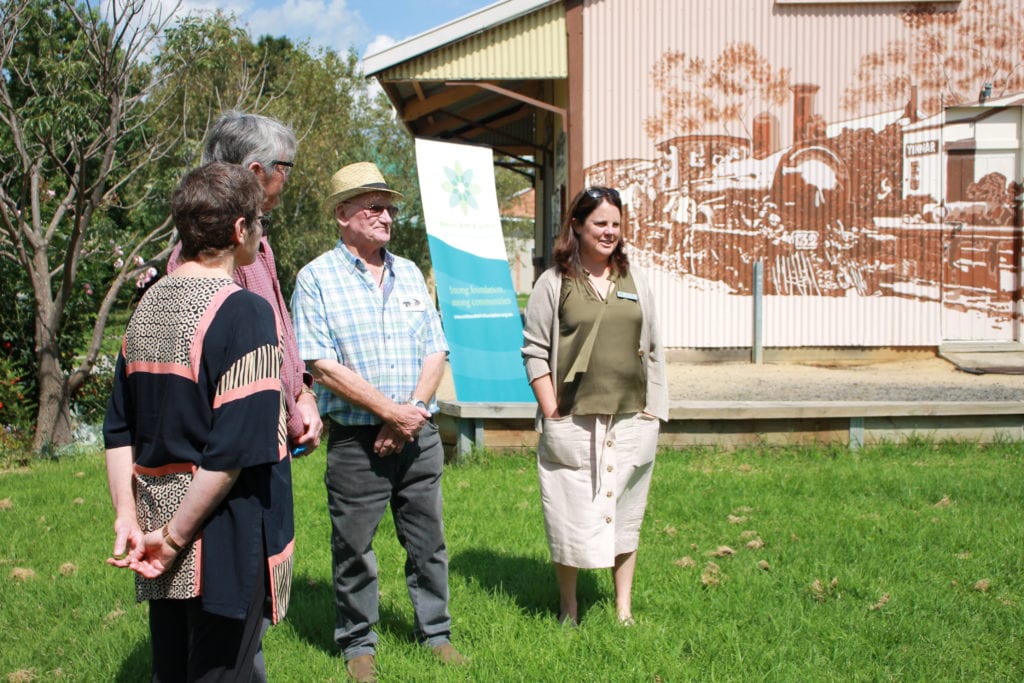 Ruth Rogan, Executive Officer at the Community Foundation thanked the artists for their work, recognising the great amount of effort that was put in to restore it to its former glory.
"We'd like to thank the Yinnar and District Historical Society for the great volunteer work that they do, keeping the museum and local history alive. When Phillip came to us we were more than happy to help him through the application process, and very grateful that the group had identified that the work needed to be done." said Ruth. "This year we are celebrating the Community Foundation's 10th Birthday and the impact that it has had over that time, thanks to the amazing volunteers in our district."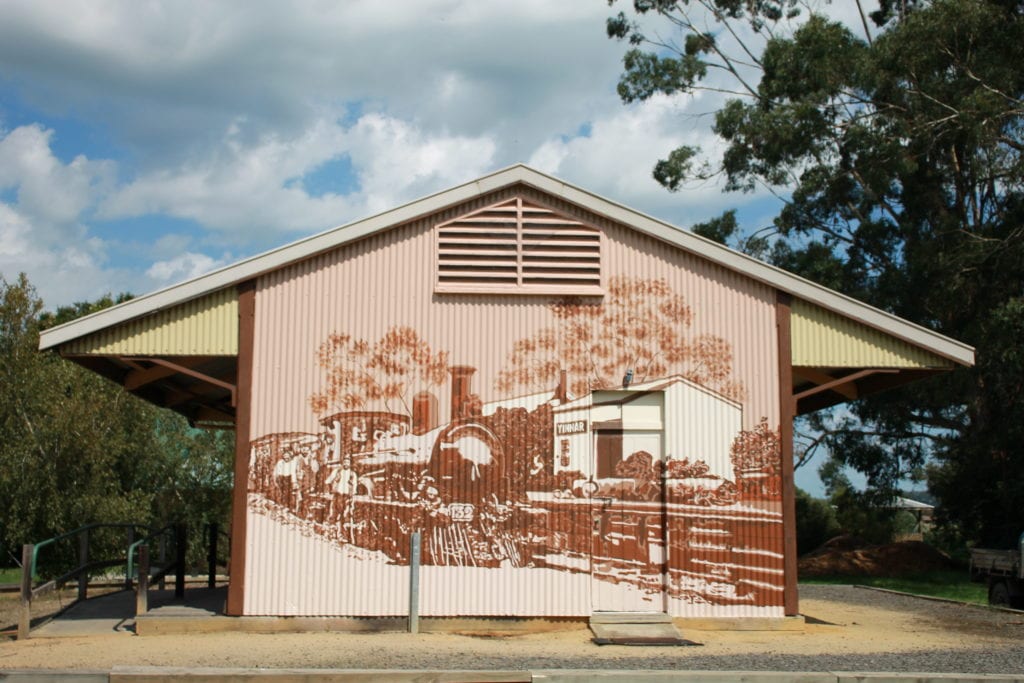 Pip Nicodemski said that it wasn't all plain sailing "We spent an enormous amount of time mixing colours to ensure the paints would match what was originally on the mural, taking care to repaint the faces of the men at the back of the train, and highlighting the trees at the top of the mural."
The mural was taken originally from a historic photograph, and while it's nice to look at it up close, the real magic happens when you step backwards gradually, the faces of the people at the back of the train come into focus and the whole picture is revealed.
We'd like to especially thank President Phillip Williams for his warm welcome and tours of the museum with the kids from Yinnar Primary School, and to Sandra Williams for serving refreshing tea and date scones, that's country hospitality at its best!
The sun shone and it was a lovely day out, we are sure the mural will be enjoyed for many more years to come by visitors and locals.