Boomerang Bags in Boolarra-Yinnar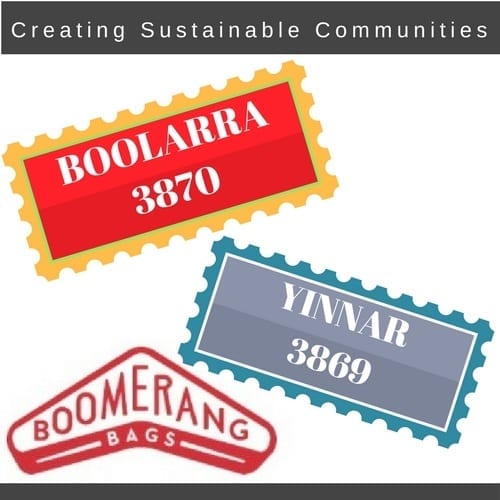 Most of us would have seen the devastation that single-use plastic bags wreak upon marine life, as social media is being swamped daily with images of marine creatures suffering from human laziness; because that's all it is. Or is it?
Recently, I took my ever-growing stash of plastic bags into the local store for donation and was told that the health department wouldn't allow them to be reused as they "couldn't determine what had been in there before". While there are recycling programs in place at Safeway in Churchill and Coles in Morwell, this is not local for many of us. In the meantime these plastic bags are multiplying in the dark recesses of pantries or floating above parks, reserves and farm land across La Trobe Valley and Gippsland.
The impact that plastic has on our environment is visible even in our small community, so we decided to get involved in making a change. Boolarra and Yinnar have now become part of the Boomerang movement with coordinators Dale (Dee) Stephenson and Jane Brown taking on board the responsibility of engaging their communities and organising sewing bees to get the project started.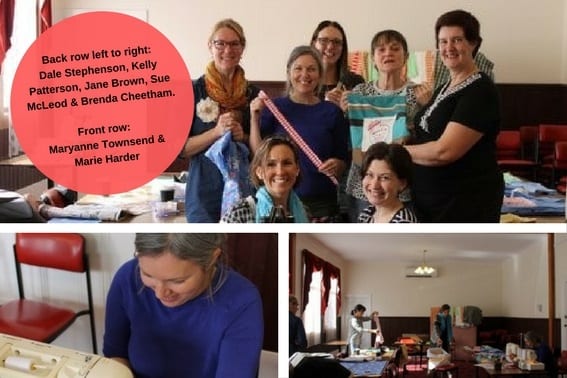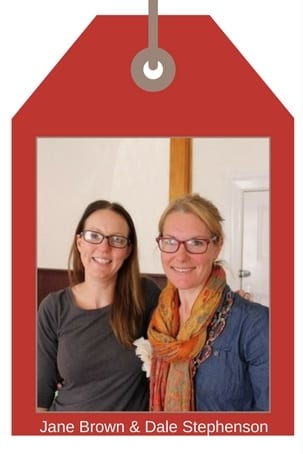 Boomerang Bags is a project that initially started in Queensland and has not just spread across Australia, it is now fulfilling the dream of its creators reducing plastic bag use worldwide. The project itself kicked off in 2013 when Tania Potts and Jordyn de Boer started working within their community of Burleigh Heads, QLD to produce plastic free bags by recycling and upcycling fabric. The fabric bags were made available for the community to borrow and return when they are finished. The project has grown over the last few years with our closest Boomerang communities including Inverloch, Fish Creek, Bairnsdale and Mallacoota.
While the primary aim is to create sustainable communities and reduce waste, the Boolarra-Yinnar Boomerang group are here to have fun and foster strong connections within our communities as well; to improve our public spaces; to help improve our waste management and recycling by reusing and upcycling fabric that would otherwise become a part of landfill. It is also a fantastic way to pass on skills, like sewing, which are fast disappearing from everyday life as we rely increasingly on the mass production of goods to survive.
Our first sewing Bee took place at the Yinnar Community Hotel on Tuesday the 2nd of May and was more successful than we imagined. We had a turnout of 10 people from both towns, including experienced dressmakers and quilters as well as people wanting to learn. We got to work straight away cutting the pattern and collecting fabric from the community. Logo printing is still to come as a screen printing set will need to be purchased. It is fantastic that there are a few businesses on board too including great promotional assistance from the Yinnar Community Hotel and the Yinnar General Store.
Our initial goal is to release 300 bags into the Yinnar Community and 100 into Boolarra. As the project gains momentum, we will revise the number of bags and make more as needed to maintain the collection as a long-term project.
Our next sewing bee will be held in Boolarra at the Boolarra Fire Station from 9am-12pm on Tuesday the 6th of June. The emphasis is on fun and anyone who is interested can come along! Sewing experience is not necessary, as while sewing is a big part of it, there are jobs for non-sewers too. Or if you are interested in learning to sew, there are many people in the group who are happy to teach an interested learner!
For more information call Dee 0408 591 983 during business hours or Jane on 0413 300 824 and check out the Boomerang website http://boomerangbags.org/ or watch Boomer Bags You Tube