In May, the Community Foundation awarded a grant of $3,599 to the Hallston Mechanics Institute to support urgent roof and gutter repairs at the Hallston Hall and avoid deterioration of the internal roof structures of this much-loved community building – the only public building in Hallston.
The first Hallston Hall was built back in 1886 as a Mechanics Institute, then leased to the Department of Education for a number of decades. The current Hall was built in 1932 by and for the people of Hallston and it remains at the heart of this rural community, managed by a local committee under the Hallston Mechanics Institute Inc.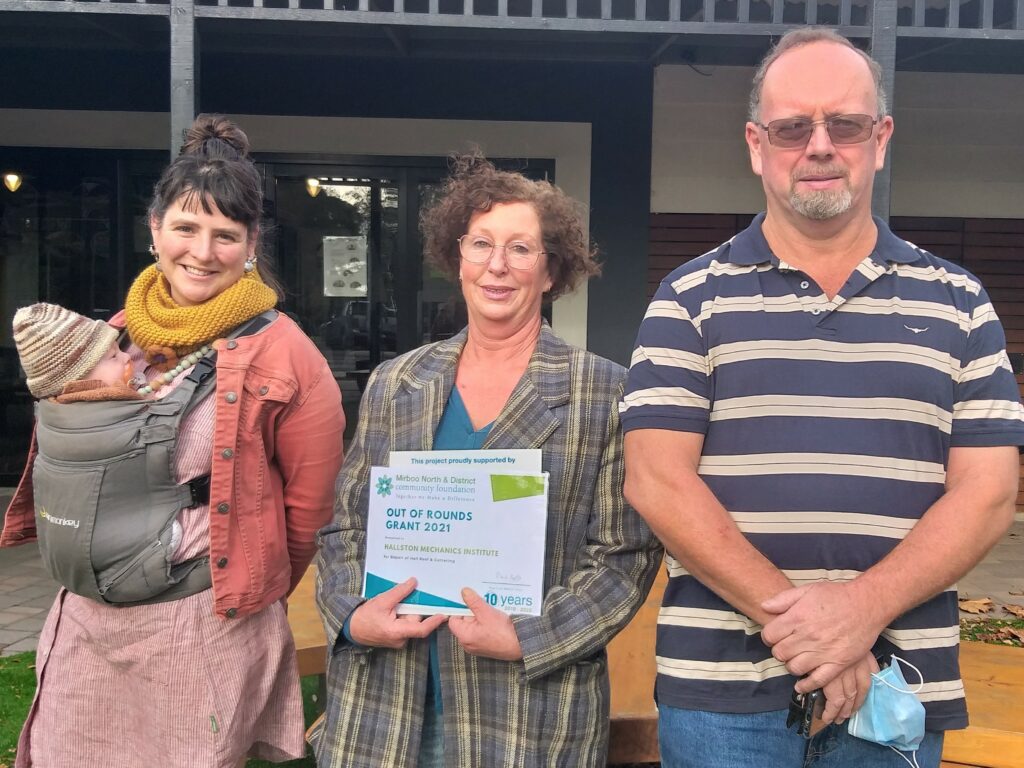 "The Hallston Hall is host to local and regional events, from regular community gatherings and birthday celebrations to meetings of local community groups like the Regenerative Agriculture group," explained Avenal Casson, President of the Hallston Mechanics Institute.
It also brings arts and cultural events to this rural community. You might recall that Hallston Hall was one of three small halls that hosted live music as part of the Small Halls Music Program run in conjunction with South Gippsland Shire in 2018 (in particular the cajun-inspired Old Timer Show).
"We were concerned that without the repairs to the roof, the hall would deteriorate, and we would risk losing it as a community space," added Avenal.
The Community Foundation has an annual community grants program each September, but applications are accepted for urgent or time-critical community projects that cannot wait for the annual round.
"It was clear that these works needed to happen prior to the winter weather," noted Ruth Rogan, Executive Officer of the Community Foundation.
"As an organisation, we appreciate the efforts that committees and community members go to in order to maintain and care for their community spaces – it is the giving of their time together with the giving of funds in the form of a grant, which ensures that these spaces can continue into the future."