Celebrating the Arts in Mirboo North on Mother's Day Weekend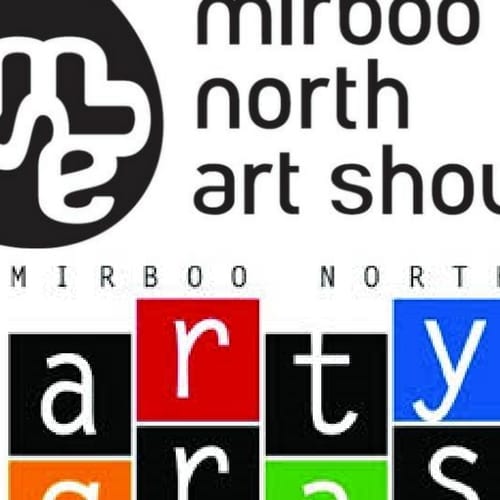 As the nights close in and the beautiful colours of autumn are all around, it reminds us that Mirboo North's celebration of the Arts is just around the corner: the 37th Mirboo North Art Show and the 11th Arty Gras festival are taking place on Mother's Day weekend (11th – 13th May), with the proud support of its Major Sponsor, the Mirboo North & District Community Foundation. As always, it is a celebration which has something for everyone.
Friday 11th May
The weekend gets underway on Friday evening with the Gala Opening of the Art Show. The night will include art, awards to the prize winners, the auction of some of the Primary School's art works and live music, accompanied by canapés and drinks.
'This year the Mirboo North Art Show is excited to have a bespoke jewellery installation' said Viv Williams, Jewellery Co-ordinator, 'which has been styled with the assistance of Katie Dawson from Cottage Garden Threads. This installation welcomes a number of new jewellery exhibitors from Gippsland, Yarra Valley and Mornington Peninsula, and the wares will showcase a range of specialities including chainmaille, polymer clay, silversmith, beading and glass jewellery.'
The tickets for Opening Night are on sale now and if you pre-purchase at the Mirboo North Primary School, the ArtSpace or the MN & District Community Bank, the cost is $25 a ticket. You can also buy a ticket at the door on the night for $30. Each ticket includes two drinks poured by the friendly staff of the Grand Ridge Brewery. Afterwards there will be a courtesy bus from the Shire Hall to the Brewery where the live music will continue.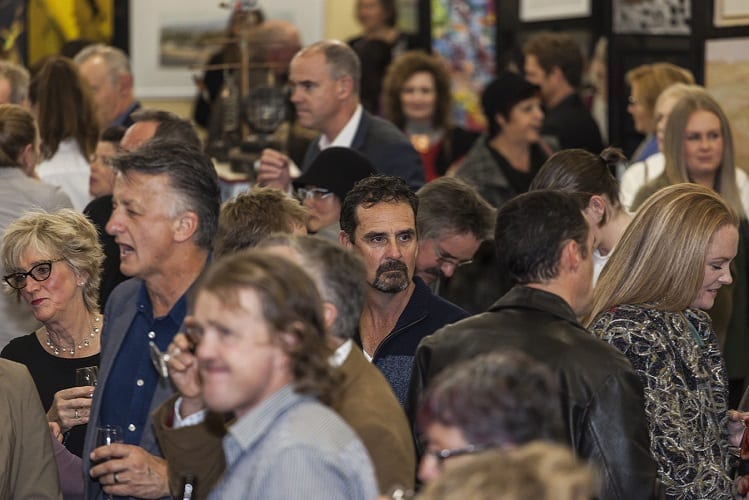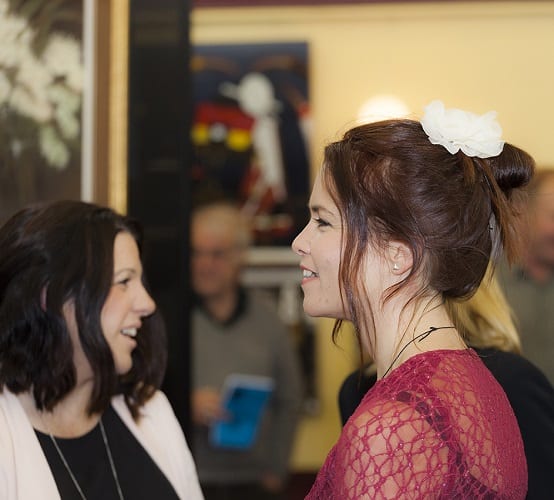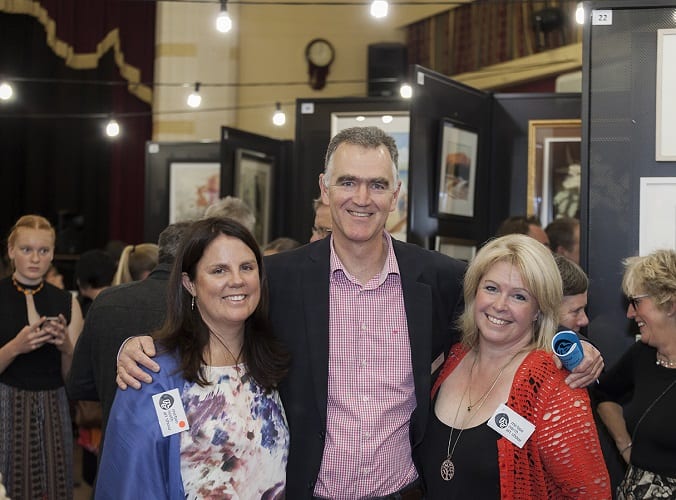 Saturday 12th May
Arty Gras on Saturday 12th May is packed with family friendly activities which will cater for everyone's taste: there will be the traditional craft market all day in Baromi Park, the fabulously colourful street parade at 11am, a variety of free kids entertainment, including an abseiling tower (provided by Mirboo North Scouts), pony rides (provided by MN Pony Club), face painting and bouncy castles (all in Baromi Park), a Bric a Brac, Plant and Book Sale (at St. Mary's Church), a CWA Afternoon Tea at the Baromi Centre and more. See the full program here.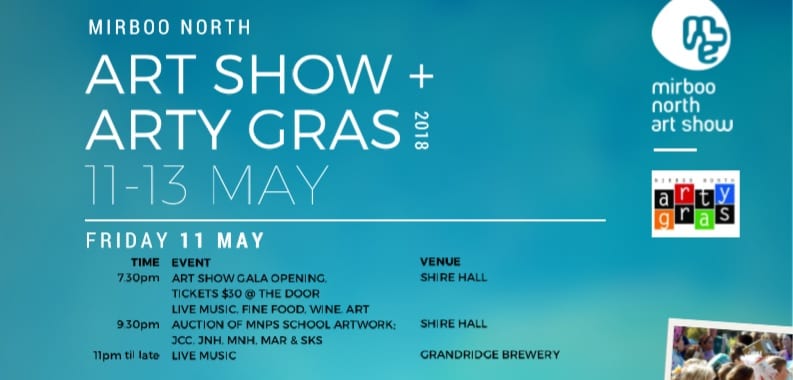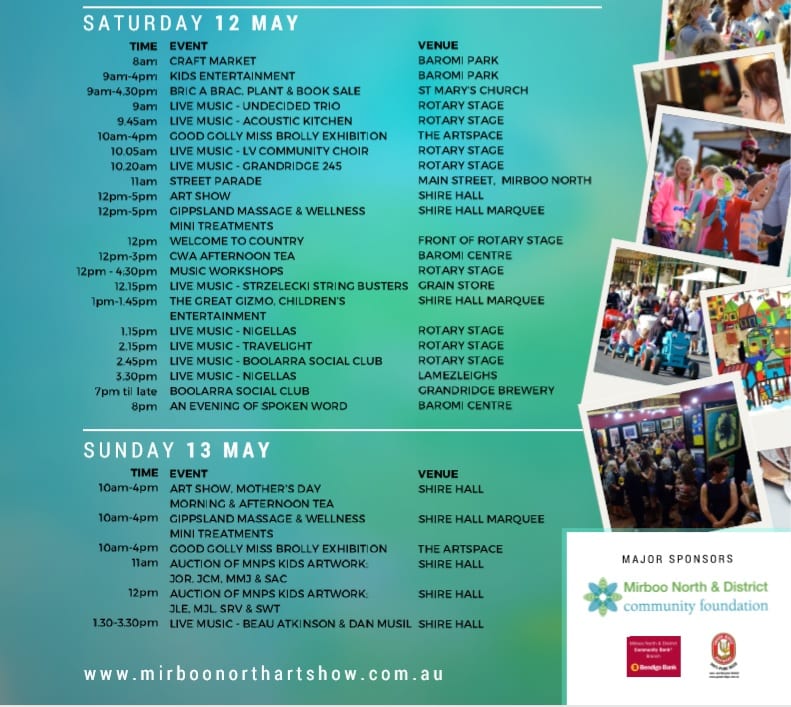 'This year there is a focus on local live music', explained Brian Doherty, Arty Gras Co-ordinator, 'and the stage will host Undecided Trio, Acoustic Kitchen, LV Community Choir, Grandridge 245, the Strzelecki Stringbusters, the Nigellas, Travelight and the Boolarra Social Club at various times from 9am to 4pm.'
The Art Show, which re-opens at noon, will also be a hive of activity until 5pm on Saturday. Find out who has won the Best Exhibit Award, check out the new jewellery installation or see the Primary School Kids Art Works up close, there are many hundreds of art works to view. Between 1pm and 1.45pm, you can browse peacefully while your children are entertained in the Marquee by 'The Great Gizmo', who will then return to Baromi Park to entertain the crowd there. The marquee at the Art Show will also be host to 'Choose Life Healing' on Saturday afternoon, where Bronwyn Lea and Lidija Fey will offer intuitive oracle readings and energy scans.
This year's Arty Gras also has lots of free workshops that might be of interest. The Grainstore is hosting a selection of musical workshops, from Marimba Madness at noon with Justin Abicare and Dave Paxton, to an Open Acoustic Jam session at 1.30pm with Tanya Nolan and Jane Coker and then Community Singing from 3pm. No bookings are required.
The ArtSpace is delighted to be hosting 'Good Golly Miss Brolly', this year's Arty Bras Exhibition. This exhibition showcases our community's amazing creative flair and will be on display from 11th May through to the end of May (opening hours Wednesday through Sundays 10am – 4pm). Prizes are awarded based on viewer's votes, so make sure you get to the ArtSpace over Mother's day weekend to cast your vote for your favourite brolly.
Once the festivities have concluded in Baromi Park, there are a few more Arty Gras events to keep your eye out for. There will be live music at Lamezleighs (from 3.30pm) and the Grand Ridge Brewery (from 7pm) and An Evening of Spoken Word at the Baromi Centre (8pm), all of which are free. The Evening of Spoken Word follows on from the free drama workshops taking place on Friday 4th May at the Baromi Centre (4.30 – 6.30pm for young people, 7.30 – 9.30pm for adults).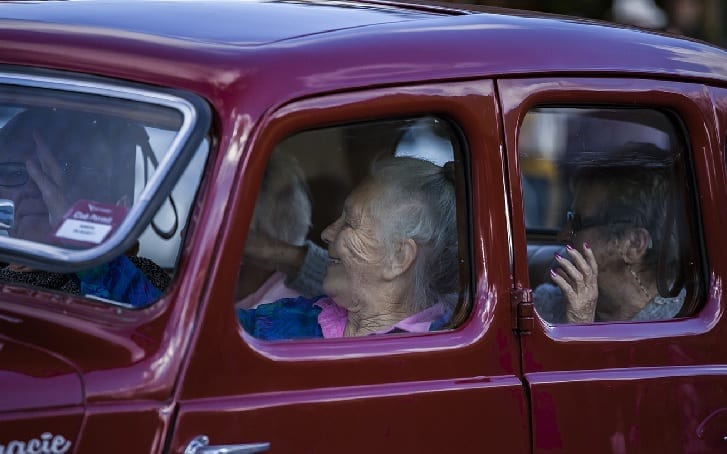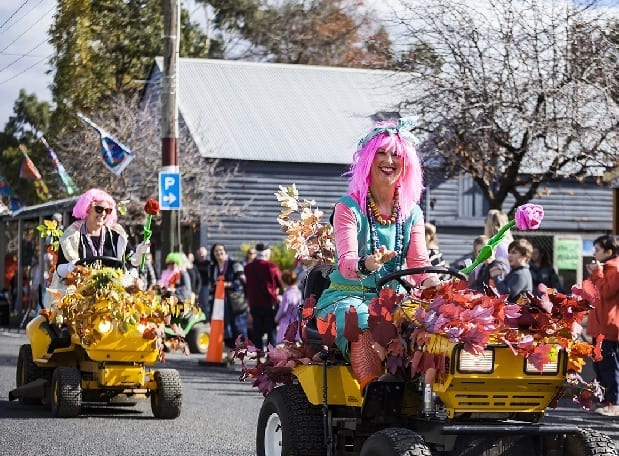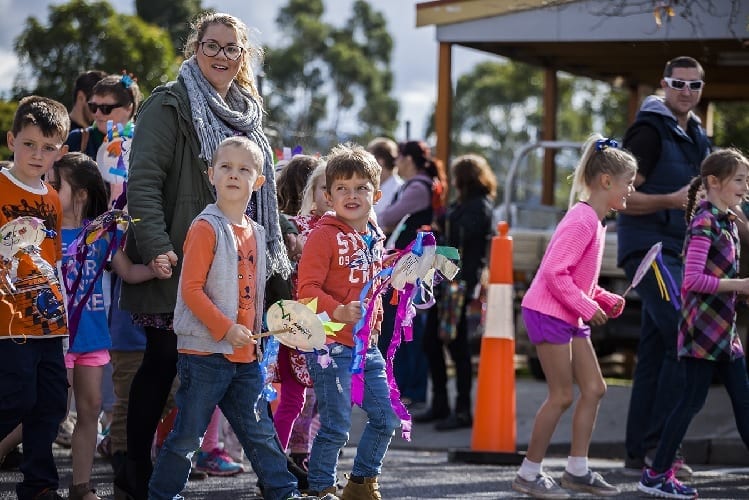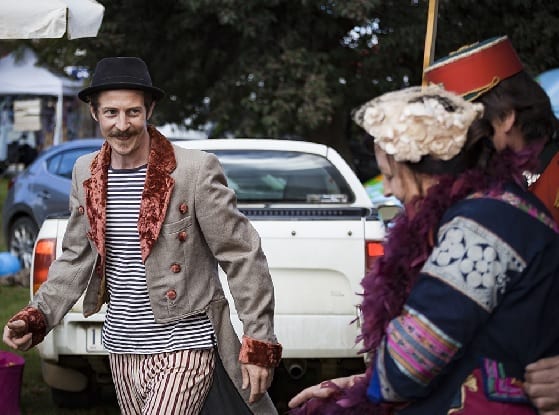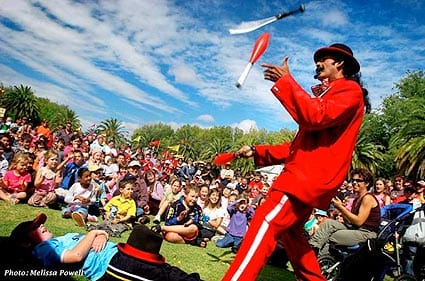 Sunday 13th May
On Mother's Day, the celebration of the Arts will continue at the Shire Hall with the Art Show re-opening at 10am. There will be a delicious array of sweet and savoury nibbles for both morning and afternoon tea. There will be also be two auctions of the Primary School Art Works: at 11am and then again at 12 noon. This much anticipated event is always exciting – or nerve-wracking for those who wish to bring home their children's art works. Later on in the afternoon, we are delighted to announce that we will have live music from Dan Musil and Beau Atkinson between 1.30 and 3.30pm.
What more could your mother want on Mother's Day than a mouth-watering morning or afternoon tea, surrounded by art works, beautiful jewellery and live music. An energy scan perhaps? Choose Life Healing will also be in the Marquee throughout Sunday and perhaps after a weekend of celebrating the arts, it will be time for some alternative therapies to renew body and soul.
Now isn't all that activity and celebration enough to brighten up the whole month of May? Come and celebrate the arts with us in Mirboo North!